Noddle Pushes Full Steam Ahead
Noddle Partners With MoneySupermarket and Brings in Founder of Freeserve
(December 15, 2011)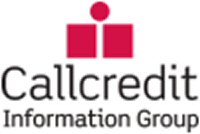 LEEDS, UNITED KINGDOM -- (Marketwire) -- 12/16/11 -- Noddle, the pioneering 'free for life' credit report service from Callcredit has launched following a successful trial this summer with over 20,000 people.
For the launch, Noddle has teamed up with the UK's largest price comparison site MoneySupermarket.com who will now offer its SmartSearch credit card customers the facility to sign up to the service.
Noddle offers consumers access to their monthly credit report for free for life and enables people to use their credit rating to see a shortlist of money savings deals on financial products they are most likely to qualify for. The service also offers consumers access to a range of vouchers and offers that will suit their lifestyle.
Following feedback from the trial, the launch of Noddle will offer a number of enhancements to the service. This includes a redesigned credit report which is clearer and easier to understand, and a function which makes it simple for customers to inform the company with any queries found on their report.
Plus, to help steer the next stage of Noddle's development, the company is setting up an Advisory Board to counsel on strategies for building Noddle rapidly to a market leading position. First to join the Board is Ajaz Ahmed, founder of Freeserve, the UK's first free ISP service. In just three months Freeserve became the UK's largest ISP, overtaking AOL, with 2.6 million customers. After only nine months the company floated at a market cap of GBP 1.5 billion.
Tom Ilube, founder of Noddle, commented:
"We have had a great response to our trial from consumers, beating initial targets for the number of sign ups by over 100%. It has confirmed our belief that the market was ready for a step change and that people don't want to pay to access their personal information. By pushing ahead with the roll out of Noddle, we want to encourage 40 million Britons to be more aware of their credit rating and credit risk status to put that information to good use - whether it's improving their credit position or hunting down money saving deals."
Commenting on his appointment Ajaz Ahmed said:
"I love ideas that break the mould. Noddle will completely change the business model for giving consumers access to their credit reports. I am really excited by its potential to take on the big industry incumbents and to achieve in this market what Freeserve did in the ISP world."
Notes to editors:
Noddle is a free service from credit reference agency Callcredit which offers people access to their monthly credit reports for free for life. Noddle helps consumers use this information to search out money-saving deals on a range of products, working with HD Decisions, and MoneySupermarket.com. There is no obligation to take up these offers and no restrictions on the number of times a customer can view their credit report. "Go use your credit rating".
Trial results
During the trial, more than 20,000 customers signed up to Noddle for their free for life credit reports. They used the service actively visiting the site on average more than twice a month. Thirty four per cent of trialists used Noddle to search for money saving deals and 37 per cent of trialists have set up their voucher preferences which means that they've tailored the type of vouchers they receive. Sixteen per cent used Noddle for both financial product searches and to gain vouchers.
Callcredit Information Group (CIG) brings together experts across the fields of credit referencing, marketing services, interactive solutions and consultative analytics to enable our client base of businesses and consumers to make informed decisions using our innovative products and services.
MoneySupermarket.com is the UK's largest price comparison website, designed to save consumers time and money. The website has 29 channels including travel, gas, electricity, mobile phones, broadband, credit cards, mortgages, current accounts, savings, motor insurance, home insurance, travel insurance, protection & life assurance and shopping.
HD Decisions is a dynamic technology company specialising in 'pre-qualification' application software which leverages a detailed understanding of credit data and lenders credit policies to help consumers see which products they are most likely to get accepted for before applying.
Contacts:
Callcredit Information Group
Duncan Bowker
PR Manager
0113 388 4300 or Mobile: 07557 263 660
duncan.bowker@callcreditgroup.com

Callcredit Information Group
Eleanor Harte
PR Officer
0113 388 4300 or Mobile: 07785 464 810
eleanor.harte@callcreditgroup.com


Copyright @ Marketwire
Page: 1
Related Keywords:
Callcredit Information Group , Computers/Peripherals, Home, Digital Media Software, Web, Search, Marketwire, , Financial, Marketing Services, Application Software, Internet Service Providers, Lifestyle, Business, Internet Information Provider, england,
---