Newly-Enhanced Sorenson Video Center Offers Exclusive Programming
(June 07, 2012)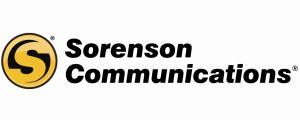 SALT LAKE CITY, UT -- (Marketwire) -- 06/07/12 -- Today, Sorenson Communications announced its newly-enhanced Video Center, which now offers expanded programming produced specifically for deaf audiences. The informational and entertaining Video Center content is available to all users of Sorenson's videophones and ntouch® products for home, mobile and PCs.
"The enhanced Video Center ushers in a new era of videophone functionality coupled with innovative programming. Video Center content provides Sorenson customers a greater choice in viewing programming in what, for many, is their native language, American Sign Language (ASL). This supports Sorenson's commitment to giving back to the deaf community," says Pat Nola, President and CEO of Sorenson Communications, the leading provider of Video Relay Service (VRS) for deaf and hard-of-hearing people who use sign language to communicate.
Enhanced Video Center programming now includes "Deaf Kids Network (DKN™)" which continues to offer the popular children's show "Storytime" as well as "Hangout." The new "Hangout" program is targeted to preteens and teenagers and focuses on ASL, deaf history and topics related to growing up deaf in today's world. "SIGNetwork™ (SN)" introduces "Cooking Simply" and episodes of "Deaf Perspective," which addresses current events and deaf-related subjects.
In addition to informational and entertaining content, the Video Center also offers deaf SVRS® customers:
Videos produced in American Sign Language (ASL)
A wide variety of rich programming available at no cost
Multiple channels, programs and episodes
Programming options similar to video-on-demand systems
Technology and regulatory announcements
Educational, entertainment and technical support videos
The Video Center is a first-of-its-kind offering, giving Sorenson customers a central location to access communication, information and entertainment. For more information on the newly enhanced Video Center, visit www.svrs.com/ntouch.
About Sorenson Communications
Sorenson Communications® (www.sorenson.com) is a provider of industry-leading communications products and services for the deaf and hard-of-hearing. The company's offerings include Sorenson Video Relay Service® (SVRS®), the highest-quality video interpreting service; the new Sorenson ntouch® VP videophone, designed especially for use by deaf individuals; ntouch® PC, software that connects users to SVRS by using a PC and webcam; ntouch® Mobile, an application empowering SVRS communication via mobile devices; and Sorenson IP Relay® (SIPRelay®), a text-to-speech relay service.
Copyright @ Marketwire
Page: 1
Related Keywords:
Sorenson Communications, Marketwire,Entertainment,
---