New iPad 2 Accounting Education App Offers Visual Learning Alternative to Accounting Students
(March 29, 2011)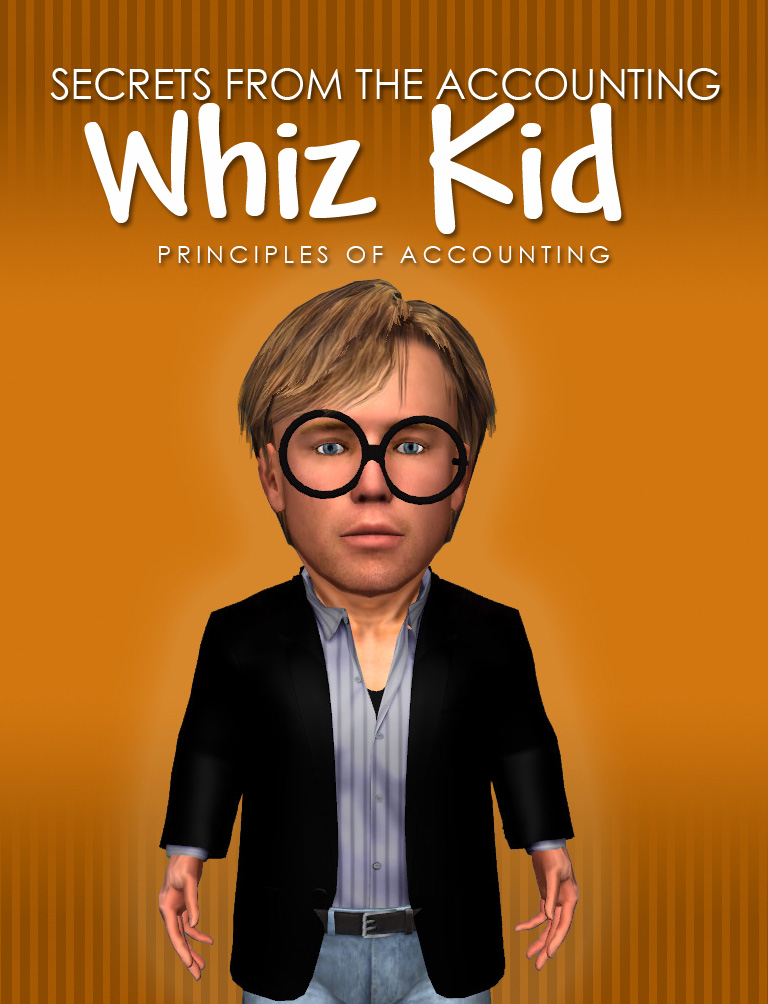 Mandeville, LA (PRWEB) March 29, 2011
The Accounting Whiz Kid (http://www.accountingwhizkid.com) has just launched its first visual learning app for accounting students just in time for the release of the Apple iPad2. Accounting is often called the language of business and understanding accounting is critical for both business students and professionals. However, this critical knowledge is often buried in bulky textbooks. The new iPad 2 is the perfect device for students to enhance their visual learning experience of accounting.
According to noted college education expert Dr. Richard Felder, people can be divided into visual and verbal learners. Visual learners remember best what they see, pictures diagrams, flowcharts and verbal learners get more out of words written and spoken explanations. Everyone learns more when information is presented both visually and verbally. But in most college classes, very little visual information is presented. http://www4.ncsu.edu/unity/lockers/users/f/felder/public/ILSdir/styles.htm
Enter the Accounting Whiz Kid, that bright student who encourages his classmates to learn with a friendly tone and effective visuals, which utilize real world examples and concise and useful illustrations. A student needs a thousand pages of text to learn accounting, just someone knowledgeable to present its fundamentals both visually and verbally in an easy to follow, easy to learn educational app. This iPad 2 educational app serves as a visual and verbal text book for the weary accounting students. The app also contains course outlines which can be opened and downloaded to reinforce the educational experience.
The Accounting Whiz Kid is the creation of Representative Tim Burns, a member of the Louisiana Legislature who is also a practicing tax attorney and certified public accountant and has served as an adjunct professor of accounting. According to Tim, "As an Adjunct Accounting Professor, I am well aware of the struggles of accounting students. I nearly flunked my first accounting test. I knew there had to be an easier way to learn accounting, which is why I developed a user friendly visual and verbal format which engages the student and makes the information relevant. "
The Accounting Whiz Kid is also available on the Apple iPhone and iPod.
To view a promotional video from the Accounting Whiz Kid, please go to http://www.youtube.com/watch?v=HgwWBeoqJyQ A course demo is available in the ipad2 app store under Accounting Whiz Kid or online at http://www.accountingwhizkid.com.
###
Read the full story at http://www.prweb.com/releases/ipad-accounting-app/visual-learning/prweb5205634.htm.
Page: 1
Related Keywords:
education, adult education, further education, religious education, economy, business and finance, financial and business service, business enterprises, business (general), crime, law and justice, law enforcement, international law, legal service, computer crime, education, adult education, further education, university, religious education, economy, business and finance, financial and business service, , business enterprises, business (general), finance (general), campaign finance, public finance, computing and information technology, satellite technology,
---