New York Computer Help Releases First Ever "Pimp my iPhone" service.
(April 13, 2011)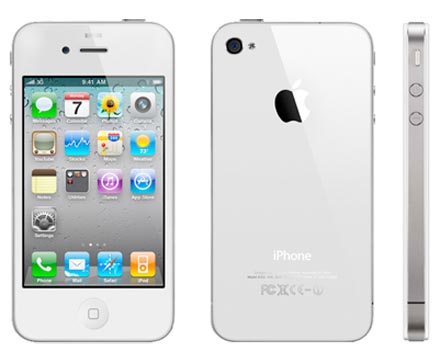 New York, NY (PRWEB) April 13, 2011
New York Computer Help announced exclusively through Yelp today that it will offer a one-of-a-kind "Pimp my iPhone" service. Instead of being stuck with only the black iPhone, customers may now change the color of their iPhones.
Along with being rated #1 by Citysearch for the best NYC computer repair service, New York Computer Help also repairs and personalizes iPhones. All iPhone repairs and color changes are done on the spot within 30 minutes at the New York Computer Help repair shop on 53 East 34th Street in New York City. Onsite and mail-in orders are accepted as well. Most iPhone 4 repairs include the iPhone glass replacement ($139) and iPhone battery replacement ($59). The iPhone white conversion sells for $199. The new iPhone color service is also being offered at $199.
The "Pimp my iPhone" service allows each customer to choose from the following colors: royal blue, sky blue, pink, cherry red, lime green, yellow, orange, gold, silver, white, black, and mirror. The real personalization comes into play by allowing mixing and matching of colors. For instance, a customer may ask for a white front panel, red home button, and silver back cover. Any combination of colors is possible, and comes along with a lifetime warranty. An added bonus is that an extra $100 may be paid to allow the ability to "Pimp my iPhone" one more time within the year.
This unprecedented service allows New York Computer Help to further personalize its technology service. Joe Silverman, CEO of New York Computer Help, explained, "iPhone users are able to customize their apps, edit their photos, and select their playlists. Why shouldn't they be able to choose the color of their phones?" Mr. Silverman also remarked that iPhone users shouldn't settle for buying bulky covers, cases, and bumpers which mask the iPhone's beautiful design. Instead, the iPhone's natural design may be enhanced with this new iPhone color service.
About New York Computer Help
New York Computer Help provides qualified onsite and drop-off technology services, including: Mac repairs, PC repairs, server, desktop, laptop, netbook, iPad, and iPhone repairs. Our IT support specializes in company network support, virus removal, data recovery, e-mail / Internet help, and consultation.
###
Read the full story at http://www.prweb.com/releases/pimpyouriphone/04132011/prweb5241794.htm.
Page: 1
Related Keywords:
computing and information technology, satellite technology, wireless technology, science and technology, technology (general), identification technology, agricultural research and technology, computer crime, lifestyle and leisure, lifestyle (house and home), restraint of trade, international (foreign) trade, trade dispute, trade agreements, trade policy, trade balance, economy, business and finance, financial and business service, business enterprises, business (general), plastic art, entertainment award, entertainment (general), arts (general), arts, culture and entertainment, society, family, family planning
---