New York City Welcomes to the USA for the Very First Time, Venezuela's World-Renowned "El Sistema" and Their New Jazz Orchestra: Simon Bolivar Big-Band Jazz October 31, 2011 - November 4, 2011
Dizzy's Club Coca-Cola/JALC (10.31) | Harlem Stage Gatehouse (11.1) | Casita Maria for Arts Education (11.3) | NYU'S Skirball Center for the Performing Arts (11.4) (October 24, 2011)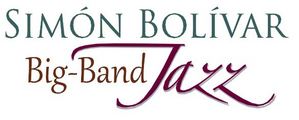 NEW YORK, NY -- (Marketwire) -- 10/24/11 -- New York City welcomes Venezuela's world-renowned "El Sistema" Simón Bolívar Big-Band Jazz (SBBBJ) with a concert series of four performances from October 31, 2011 - November 4, 2011. Led by Venezuelan percussionist Andrés Briceño, the Simón Bolívar Big-Band Jazz will perform new and traditional big band repertoire during their historic, inaugural visit to the United States. This significant trip is a good-will tour by the SBBBJ-Venezuelan musicians, all of them products of the internationally-recognized "El Sistema," to share their model and introduce their premier 40-piece jazz orchestra. Serving as the official New York City host is musician Arturo O'Farrill, Founder and Artistic Director of the Afro Latin Jazz Alliance. The Series is proudly presented by diDIVISION Media.
This Event Series will be a rare chance to experience an international movement that promotes the "El Sistema" method of social organization and community development, which has transformed hundreds of thousands of children's lives globally. "El Sistema" is a government-funded organization, founded by maestro José Antonio Abreu, aimed at systematizing youth music education and promoting the collective practice of music through symphony orchestras and chorus.
The concert series launches on October 31 at Dizzy's Club Coca-Cola at Jazz at Lincoln Center. Harlem Stage will present the second night of the series at The Gatehouse on November 1, where legendary pianist, Arturo O'Farrill, will host the Simón Bolívar Big-Band Jazz. On November 3, the concert will be presented by Afro Latin Jazz Alliance at Casita Maria Center for the Arts & Education, hosted by Arturo O'Farrill. The Event Series will culminate with a VIP Reception and final performance presented by Banco Industrial de Venezuela and the Consulate General of the Bolivarian Republic of Venezuela of New York at NYU's Skirball Center for the Performing Arts on Friday, November 4 at 8pm. This concert is being generously presented as a gift to the New York community by the Bolivarian Republic of Venezuela.
In addition to the concert series, the Simón Bolívar Big-Band Jazz is also presenting an Education and Workshop Series in New York City. In collaboration with various music educators in New York City and in partnership with the Afro Latin Jazz Alliance (ALJA), the orchestra will perform Day Youth Concerts that include the following institutions:
Beginning in Manhattan on Halloween, a student audience rehearsal at Jazz at Lincoln Center. In Harlem, Harlem Stage in partnership with A. Phillip Randolph High School will host a Day Youth Concert for nearly 1,000 children welcoming students from P.S./I.S. 57 in partnership with 92nd Street Y, and P.S./I.S. 129 in partnership with the Harmony Program on Nov. 1. In Queens, Midori & Friends in partnership with the JHS157 to a music student audience on Nov. 2; The Urban Assembly Bronx Studio School for Writers and Artists in partnership with the Afro Latin Jazz Alliance and Casita Maria Center for the Arts & Education in the Bronx to an auditorium of 600 children on Nov. 3.
The Simón Bolívar Big-Band Jazz Event Series is proudly produced and presented by Executive Producer, diDIVISION Media Productions. The Series was made possible by Official Partners: Afro Latin Jazz Alliance; LatinVision Media; and diDIVISION Media, and Official Supporter, AfroTaino Productions.
In the spirit of "El Sistema" and in order to engage communities throughout New York, many of the evening performances are free and open to the public. To reserve tickets, please visit the following links for the concert date of your interest.
Monday, October 31
Dizzy's Club Coca-Cola Jazz at Lincoln Center at 7:30 pm and 9:30 pm
Tuesday, November 1
Harlem Stage Gatehouse at 7:30 pm
Thursday, November 3
Casita Maria for Arts Education at 7:30 pm
Friday, November 4
New York University's Skirball Center for Performing Arts at 8.00 pm
www.nyuskirball.org or for more info elsistemajazz@hotmail.com
Add to Digg Bookmark with del.icio.us Add to Newsvine
DIANNA GUADAGNINO
Email Contact
646 228 6746


Copyright @ Marketwire
Page: 1
Related Keywords:
El Sistema, USA, Marketwire, , Music, Children,
---