New Wyse Mobile Cloud App Helps Enterprises and Consumers Build Their Own Cloud, Delivering the First Personal Cloud App
The New App Virtually Connects Existing Content, Files, Storage, and Devices in the Cloud for Pennies -- Saving Hundreds of Dollars a Year Compared to Expensive, Unreliable and Unsecure Public Cloud Storage
(September 21, 2011)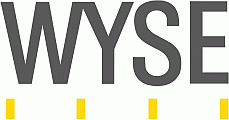 SAN JOSE, CA -- (Marketwire) -- 09/21/11 -- Wyse Technology, the global leader in cloud client computing, has introduced new software that changes the way consumers access data across devices with the launch of Wyse PocketCloud 2.2, a new way to connect existing devices and personal hard drive space to create the most secure and inexpensive cloud solution on the market.
Wyse PocketCloud utilizes customers' existing storage on their Mac, PC and virtual desktops rather than storing files on third-party servers, providing a less expensive and more secure peer-to-peer experience. Wyse's personal cloud is approximately 88% less than traditional cloud services, at only $1 per month to access all of your storage.
"Many users do not want to spend an increasing amount of money to store files on a public cloud service when they already have everything they need securely on their own computer systems," said Daniel Barreto, general manager of the mobile cloud business unit at Wyse Technology. "This first installment of our personal cloud vision enables users to take advantage of the very large, ultra low cost storage they already own without concern for whether they have enough cloud space and when they'll have to start paying higher monthly fees or remove files."
With other services once a user's files are uploaded to the cloud, control of the privacy and security of this data becomes the responsibility of a third party. Over the last year, some of the most popular Web services have experienced failures that exposed private customer data to the public, or downtime preventing any access at all. Wyse provides secure remote access to files securely stored on users' devices. Additionally, many cloud storage services only allow users to upload certain file types such as music and documents. Wyse PocketCloud does not limit either the number or type of files that can be shared between personal devices. Wyse PocketCloud forges ahead of space constrained and costly cloud storage services, allowing users to not only access files on the go, but also run the Mac and Windows applications that they already know and love.
With over 1.5 million copies downloaded, Wyse PocketCloud complements Wyse's line of cloud client computing software and hardware, making access to the cloud and VDI environments easy, secure, and low cost across desktop, mobile, and handheld devices.
In addition to popular features like full remote control of Mac, Windows or virtual desktops, and secure access to enterprise servers and data, other new features of Wyse PocketCloud / PocketCloud Pro 2.2 include:
Passcode lock option for additional security
Auto-lock option to ignore or observe system settings
Support for OS X (Lion) user account authentication
Support for iPad 2 video mirroring
Wyse PocketCloud Pro 2.2 additionally includes:
Support for .vnc file types
Remote Desktop (RD) gateway support (beta)
Wyse PocketCloud/PocketCloud Pro Premium In App Purchase (requires new Wyse PocketCloud Companion app and subscription):
Upload files from your camera roll, photo/video library, or files previously downloaded in Wyse PocketCloud
Support for File Browser on OS X
Create remote directories while in File Browser
The Wyse PocketCloud Premium in-app subscription is free for 30 days for new users.
Download the free Wyse PocketCloud 2.2 app at: http://itunes.apple.com/us/app/wyse-pocketcloud-rdp-vnc-remote/id398798399?mt=8
Business and enterprise users can download Wyse PocketCloud Pro 2.2 with support for multiple computer connections, VMware environments, and higher level security for $14.99 here: http://itunes.apple.com/us/app/wyse-pocketcloud-pro-rdp-vnc/id326512817?mt=8
About Wyse Technology
Wyse Technology is the global leader in cloud client computing. The Wyse portfolio includes industry-leading thin, zero and cloud PC client solutions with advanced management, desktop virtualization and cloud software-supporting desktops, laptops and next-generation mobile devices. Cloud client computing replaces the outdated computing model of the unsecure, unreliable, energy-intensive and expensive PC, all while delivering lower TCO and a superior user experience. Wyse has shipped more than 20 million units and has over 200 million people interacting with their products each day, enabling the leading private, public, hybrid and government cloud implementations worldwide. Wyse partners with industry-leading IT vendors, including Cisco®, Citrix®, IBM®, Microsoft and VMware®, as well as globally recognized distribution and service partners. Wyse is headquartered in San Jose, California, U.S.A., with offices worldwide. For more information, visit the Wyse website at www.wyse.com or call 1-800-GET-WYSE.
Add to Digg Bookmark with del.icio.us Add to Newsvine
Media Contact:
Allison Darin
408-473-1223
adarin@wyse.com


Copyright @ Marketwire
Page: 1
Related Keywords:
Thin, Cloud, Zero, Applications, Storage, Security, Internet, Hardware, Cloud Computing, Services, Software, Misc, Security, Authentication, Authentication, Security, Internet Server Applications, Public cloud, Cloud storage, Management, Mac, OS9, OSX, USA, Marketwire, Music, Internet Technology, Business, Other,
---