New Sweepstakes Offers a Chance to Win Free Trip & Nutrition Consultation
Nutrition Expert and Bestselling Author Cynthia Sass Shares Her Top Snacking Tips
(April 04, 2012)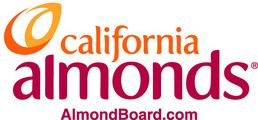 MODESTO, CA -- (Marketwire) -- 04/04/12 -- Want to learn how to snack more effectively? The Almond Board of California has just the solution, as it pairs a lucky winner with one of the country's most notable nutrition experts for a lesson in the best ways to snack to curb cravings, keep energy up and get nutrients. The new 30 Days of Snacking with Cynthia Sass sweepstakes will send one lucky winner and a friend to New York City or Los Angeles for a nutrition consultation and food shopping trip with registered dietitian and New York Times bestselling author Cynthia Sass. The winner will receive a personalized 30-day snacking plan, a year's supply of almonds and a stylish tin to carry a daily handful.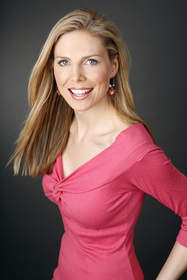 "Almonds are a personal favorite of mine -- they possess exceptional quality and nutritional value," says Sass, author of S.A.S.S! Yourself Slim: Conquer Cravings, Drop Pounds and Lose Inches (HarperOne, 2012). "This sweepstakes is all about the importance of knowing how to shop for the right snacks and having nutrient-rich, satisfying foods like almonds on hand to help maintain a healthy lifestyle."
The lucky winner of the 30 Days of Snacking with Cynthia Sass sweepstakes will receive a personal consultation with Cynthia to discuss dietary goals, challenges and plans for meals and snacks, followed by a shopping trip with Sass to learn how to select the right foods for optimal health and weight management.
"Planning your snacks is just as important as planning your meals," Sass says. "You're far less likely to overeat or miss out on important nutrients when you satisfy those cravings with a light, nutritious snack you've considered in advance."
Sass recommends choosing snacks with healthy, plant-based "good" fats because they help slow digestion and absorption, which keep you fuller longer and better control blood sugar and insulin levels. "I like to pair a handful of almonds with apples, cheese or yogurt to help keep my metabolism and energy levels up and stabilized," she says.
To enter to win the 30 Days of Snacking with Cynthia Sass sweepstakes, visit AlmondBoard.com and follow the entry instructions.
To learn more about Cynthia Sass, visit www.facebook.com/cynthiasassfans or follow her on Twitter at twitter.com/cynthiasass.
About Almond Board of California
Consumers all over the world enjoy California Almonds as a natural, wholesome and quality food product, making almonds California's leading agricultural export in terms of value. The Almond Board of California promotes almonds through its research-based approach to all aspects of marketing, farming and production on behalf of the more than 6,000 California Almond growers and processors, many of whom are multi-generational family operations. Established in 1950 and based in Modesto, California, the Almond Board of California is a non- profit organization that administers a grower-enacted Federal Marketing Order under the supervision of the United States Department of Agriculture. For more information on the Almond Board of California or almonds, visit AlmondBoard.com or www.facebook.com/AlmondBoard.
Image Available: http://www2.marketwire.com/mw/frame_mw?attachid=1938233

Add to Digg Bookmark with del.icio.us Add to Newsvine
Contact:
Meredith Petran
323-762-2403
Email Contact

Alison Crocker
416-422-7187
Email Contact

Molly Spence
209-343-3278
Email Contact


Copyright @ Marketwire
Page: 1
Related Keywords:
snacking, sweepstakes, diet, health, weight loss, almonds, USA,Marketwire, ,Lifestyle,Family,
---