New Survey: Majority of Americans Know Their Neighbors' Pets More Than Their Neighbors' Kids -- Don't Know Most of Their Neighbors' First Names, Cell Phone Numbers or Email Addresses
WhitePages "Neighbors" Launches Today to Help People Easily Find the Names and Contact Information for Their Neighbors to Promote Neighborhood Spirit, Community Partnerships and Local Safety
(July 12, 2011)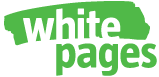 SEATTLE, WA -- (Marketwire) -- 07/13/11 -- Despite the fact that most American adults who have neighbors(1) (93%) say it's important for neighbors to look out for each other's safety, a new survey conducted online in June 2011 by Harris Interactive on behalf of WhitePages found that more of them can identify most of their neighbors' cars (47%) than most of their neighbors' first names (41%) and that more of them (27%) know most of their neighbors' pets more than most of their neighbors' kids (24%).
WhitePages sponsored the survey in tandem with the launch of a new product announced today called "Neighbors," the first neighborhood satellite aerial map of U.S. household contact information, including first and last name, mailing address, associated household members, and phone number to help neighbors more effectively get in touch.
"Whether you need help during an emergency, in planning a block party, or organizing a neighborhood watch committee, all of your neighbors' contact information is now at your fingertips online for free," said Alex Algard, CEO of WhitePages. "We've spent over 10 years cultivating our local people search database with the most accurate and up to date contact information for nearly every adult in the U.S. and are proud to be able to offer an immersive new viewing mode to help people take a more active part in getting to know and interact with their neighbors."
Going beyond making it easy to look up neighbors' names and contact information, WhitePages has partnered with the National Night Out (NNO) to help neighbors coordinate block parties using the new innovative Block Party Invite and RSVP system offered through WhitePages "Neighbors." Whether it's planning a block party for the 28th Annual NNO scheduled for Tuesday, August 2, 2011 or at any other time of people's choosing, the WhitePages "Neighbors" block party planning tool makes it easy to plan a neighborhood get together with a few clicks without having to worry about tracking down neighbors' names and contact information by sending personalized postcard invites via the U.S. Postal Service for free. With the survey discovering that 34% of American adults who have neighbors do not feel comfortable asking their neighbors to keep an eye on their home when they go away, WhitePages and NNO hope people will use "Neighbors" Block Party invites to foster relationships that lead to effective neighborhood watch initiatives that promote local safety.
While organizations like National Night Out have initiatives in place to improve relationships between neighbors as the key to keeping people safe, including having over 37 million people participate in its annual event last year, the survey discovered that 54% of American adults who have neighbors said their neighbors never have organized social events together. The survey also found that only 17% said they've been inside most of their neighbors' homes and even fewer (8%) said that they get together on a regular basis or are part of a formal block party safety program in their neighborhood (6%). However, according to the survey, 67% percent of Americans who have neighbors would like to know their neighbors better and 52% would like to get together with their neighbors more often.
"If you look at the 1940s and the 1950s, neighborhoods were safer places because people knew each other. Neighborhoods today are not as tightly knit as they used to be, even with Facebook and other social media tools at their disposal," said Matt Peskin, executive director, National Association of Town Watch and creator of National Night Out. "By making it easier to plan block parties any time of the year with 'Neighbors,' WhitePages helps people take a more active part in getting to know and interact with the people who live on their street or at a nearby address, which can help to improve neighborhood spirit, community partnerships, and local safety."
To use "Neighbors," visitors go to WhitePages.com, look for the "Address & Neighbors" header tab and enter their own address and the results will populate with the name, address, phone number, etc. of their immediate neighbors. Should they want to expand their search beyond their own block, they can enter another address and start searching. WhitePages "Neighbors" also makes it easy for people to claim, edit and publish their contact information, control settings to let people know the best way to reach them or make their contact information private.
Offering local contact information for over 90 percent of U.S. adults, WhitePages uses public records and user-generated listings by more than 3 million WhitePages members to offer mapped views and a complete directory of neighbor contact information for nearly every American household. While the survey showed 67% of people believe that it is important to have contact information for their neighbors, only 8% of people have most of their neighbors' cell phone numbers and only 6% have most of their neighbors' email addresses. WhitePages Neighbors provides everyone with an opportunity to learn their neighbors' names and how to reach them whether it is just to meet them for the first time or in case of an emergency.
Methodology
This survey was conducted online within the United States by Harris Interactive on behalf of Whitepages.com from June 24-28, 2011 among 2,510 adults ages 18 and older. This online survey is not based on a probability sample and therefore no estimate of theoretical sampling error can be calculated. For complete survey methodology, including weighting variables, please email lpowell@whitepages.com.
About WhitePages
WhitePages is the leading provider of contact information for people and businesses in the U.S. With over 30 million unique monthly users and powering over 2 billion searches on over 1,500 sites including MSN and the United States Postal Service, only WhitePages offers consumers one-click access to more than 200 million adults, also providing them with the ability to edit and control their own listings. The company's suite of mobile products includes a top-50 mobile website and popular iPhone, Android, BlackBerry, webOS and Windows applications that have been downloaded more than 11 million times.
For more information, please visit www.whitepages.com or check out the WhitePages blog at blog.whitepages.com.
About National Night Out
National Night Out (NNO) is a nationwide crime prevention event created by the National Association of Town Watch (NATW). Since 1984, the event has grown to involve over 37 million people in more than 15,000 communities from all 50 states, U.S. Territories and military bases worldwide. Culminating on the first Tuesday each August, NNO is designed to: (1) Heighten crime prevention awareness; (2) Generate support for, and participation in, local anticrime efforts; (3) Strengthen neighborhood spirit and police-community partnerships; and (4) Send a message to criminals that neighborhoods across the USA are organized and fighting back. NNO creator Matt Peskin says, "The event features block parties, cookouts, parades, visits from local police, displays, festivals and contests -- all designed to get neighbors out, communicating and thus making their communities safer, more caring places."
For more information, please visit nationalnightout.org.
About Harris Interactive
Harris Interactive is one of the world's leading custom market research firms, leveraging research, technology, and business acumen to transform relevant insight into actionable foresight. Known widely for the Harris Poll and for pioneering innovative research methodologies, Harris offers expertise in a wide range of industries including healthcare, technology, public affairs, energy, telecommunications, financial services, insurance, media, retail, restaurant, and consumer package goods. Serving clients in over 215 countries and territories through our North American, European, and Asian offices and a network of independent market research firms, Harris specializes in delivering research solutions that help us -- and our clients -- stay ahead of what's next. For more information, please visit www.harrisinteractive.com.
(1) For the purposes of this survey, neighbors were defined as the people in the 10 closest residences (e.g., apartment/condo/townhouse units, homes)
Image Available: http://www2.marketwire.com/mw/frame_mw?attachid=1670803
Embedded Video Available: http://www2.marketwire.com/mw/frame_mw?attachid=1670806
Image Available: http://www2.marketwire.com/mw/frame_mw?attachid=1670799

Add to Digg Bookmark with del.icio.us Add to Newsvine
Contact Information:
Michele Mehl
Buzz Builders
425-205-9444
michele@buzzbuilders.net

Liz Powell
WhitePages
206-973-5144
lpowell@whitepages.com


Copyright @ Marketwire
Page: 1
Related Keywords:
Neighbors, WhitePages, National Night Out, Home, Displays, Adults, Children, Communications, Digital Audio, Web, Cell phone, PDA, iPods, iphone, Search, Applications, Adult, Research, Video, Blogs/videoblogs, EMail, Social Media, USA, Marketwire, Apple Computer, Financial, Pets, Communications Technology, Business, Email, Adults, Other,
---