New Survey Reveals Apartment Hunters Power Up Their Search Efforts Through Mobile Devices
4 Out of 10 Renters Used a Mobile Device in Their Apartment Search, Nearly Half Consider Mobile Tools Essential
(March 13, 2012)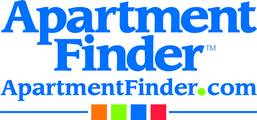 LAWRENCEVILLE, GA -- (Marketwire) -- 03/13/12 -- When it comes to hunting for their next apartment, renters are accessing property information on the go using smartphone and tablets to search and browse online, according to a new Mobile, Search and Renters study from Apartment Finder, the leading multi-family, multi-platform resources for today's apartment shoppers. Nearly all, 97 percent, of apartment seekers who used a mobile device in their search process considered it a valuable tool, with 48 percent asserting it as "essential" and 49 percent stating it as "helpful." The national study of over 1,500 renters also reveals that mobile leads convert, as 73 percent of mobile device users contacted someone to view an apartment based on their search. The growth potential in mobile search usage is significant, with 85 percent of non-users stating they'd consider using a mobile device in their next apartment search.
"What our latest study confirms is that apartment renters, like consumers overall, are adopting easier, faster ways to access information on the go, and in this case, it's when they are looking for their next apartment home," says Marcia Bollinger, president of Apartment Finder.
MOBILE SEARCH AND APARTMENT SHOPPERS
The Apartment Finder Mobile Renters study found that the activities conducted most often from a mobile device were:
72 percent viewed photos and videos of apartments
68 percent found details, price, description, amenities and contact information
59 percent searched by city
53 percent inquired for more information about an apartment community
45 percent located an apartment community with GPS
36 percent downloaded an apartment search app
24 percent shared listing information with friends and family
Bollinger adds, "What's even more compelling about these survey findings, particularly for property managers and apartment communities, is that mobile users are not only browsing on their devices, but taking action to contact someone to view the listing. This is powerful insight for anyone in the business of leasing apartments. Now is the time to leverage mobile tools to reach renters in leasing mode, right when they are actively engaged in their search process."
"Mobile is a complementary to our print and web offerings. We use our magazines to drive traffic online. We track the results and see our peak traffic on our website on Monday and Tuesday, but our peak traffic on mobile is Friday, Saturday, and Sunday -- when people are on the go," says Bollinger.
Apartment Finder offers a suite of mobile marketing tools to help apartment communities reach renters on the go through a mobile-enabled website, ApartmentFinder.com, free integrated iPhone and Android applications, QR codes and text codes. These digital options help connect advertisers with apartment seekers with greater speed and convenience than ever before.
Apartment Finder is the anchor of the multi-family division of Network Communications, Inc., the largest publisher of print and online housing information in North America. Apartment Finder's print and online products provide the latest information about apartment rentals to millions of consumers around the country, while offering a comprehensive and targeted integrated advertising solution for multi-housing professionals. The fastest-growing media platform in the multi-family industry, Apartment Finder publishes books in 116 markets across the U.S. and operates www.ApartmentFinder.com, the #1 consumer-preferred site featuring state-of-the-art searching and mapping features for apartment renters.
About Apartment Finder
Network Communications, Inc. (NCI) is a leading local media company providing lead generation, advertising and Internet marketing services to the housing industry. The Company's leading brands are Apartment Finder, The Real Estate Book, Digital Sherpa, Unique Homes, New England Home and Atlanta Homes & Lifestyles. NCI has market representation in more than 500 local markets around the United States. The Company's strategy focuses on providing high-quality and measurable marketing solutions to local clients by leveraging its proprietary prospect-focused distribution and content management infrastructure. NCI distributes more than 9.4 million local print catalogs of apartments for rent and homes for sale every month through more than 300,000 distribution points; NCI's websites are leading Internet destinations for consumers looking for homes to rent or buy, with an average of 2.0 million unique users every month; and it provides Internet marketing services using social media tools to its customers.
Add to Digg Bookmark with del.icio.us Add to Newsvine
MEDIA CONTACT:
Tami McCarthy
TMG
212-750-5755
[email protected]


Copyright @ Marketwire
Page: 1
Related Keywords:
apartment finder, mobile renter shopping survey , Home, Internet, Communications, Digital Audio, Web, Smart Phone, iPods, iphone, Search, Applications, Social Media, Sales, Applications, Advertising, Marketing, Sales & Marketing, Internet, Business Issues, Social Media, Search, Internet Server Applications, Search Servers, Management, Internet/Web, Business, Internet, Web, Social Media, Search, Phone OS, Marketing, PDA/Smartphone, England, USA, Marketwire, , Apple Computer, Marketing Services, Internet Technology, Business, Internet, england,
---