New Survey Finds Women's Good Snacking Intentions Dissipate Throughout the Day
New Almond Board of California Online Tool Puts the Fun Back in Snacking and Helps Find Smarter Snack Solutions
(January 26, 2012)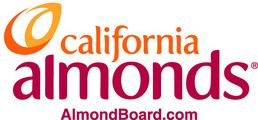 MODESTO, CA -- (Marketwire) -- 01/26/12 -- According to a new survey conducted by the Almond Board of California, 87% percent of women age 35 and up revealed they snack between meals, and a significant proportion (35%) admit to going overboard on snacking, consuming their most indulgent snacks in the late evening hours of the day.(1) Based on these findings, choosing the right snack is key to help preventing late-night overeating and fighting pesky weight gain.
One snack that's sure to satisfy are crunchy, nutrient-dense almonds.(2) Nearly eight out of ten women surveyed reported snacking on nuts, with almonds ranking as a top nut choice.(1) Registered dietitian and author of New York Times bestselling book "Cinch! Conquer Cravings, Drop Pounds and Lose Inches," Cynthia Sass, agrees. "Almonds are my personal favorite; they have so much nutritional value in such a small bite," she says. An avid fan of almonds in any form, Sass even features them as one of the five foods in her latest book's "5-Day, 5-Food Fast Forward" diet plan.
"Contrary to popular belief, eating a small snack in the mid-morning and mid-afternoon is a smart strategy. It helps keep metabolism and energy levels up and stabilized over the course of the day," Sass explains. "I often recommend almonds as a top choice when cravings hit because they're so satisfying, and they can be paired with so many other foods like dark chocolate, fruit, yogurt and seasonings."
When it comes to flavor pairings, 32% of women surveyed prefer a pairing, with a strong 18% of those choosing chocolate as their favorite pairing combination.(1) To help make these snack choices even easier, the Almond Board of California has created a handy new online tool, The Almond Snack Generator, specifically designed to help women prepare and choose smart snacks.
The Almond Snack Generator, available at www.almondboard.com/snackgenerator lets you choose the snack you're craving, a favorite form of almonds, along with your daily destination, and then generates the perfect snack tailored just for you. It's simple to use and puts the fun in smart snacking.
Survey respondents cited salty and crunchy snacks as the type they would reach for most often in both the mid-morning and mid-afternoon.(1) Using The Almond Snack Generator, this combination yields many easily prepared options, from Almond Parmesan Crisps to Basil Pesto Almonds to Rosemary Crackers.
And now consumers can feed their almond snack cravings all year long! One lucky winner per month through July 31, 2012 will receive a year supply of almonds simply by visiting The Almond Snack Generator page and entering their name, email and favorite almond snack pairing.
"Snacking throughout the day is to be expected, and all it takes is some simple planning to choose the right snack," says Sass. For more tips from Cynthia Sass, snacking ideas, and to try out The Almond Snack Generator, visit AlmondBoard.com.
About Almond Board of California
Consumers all over the world enjoy California Almonds as a natural, wholesome and quality food product, making almonds California's leading agricultural export in terms of value. The Almond Board of California promotes almonds through its research-based approach to all aspects of marketing, farming and production on behalf of the more than 6,000 California Almond growers and processors, many of whom are multi-generational family operations. Established in 1950 and based in Modesto, California, the Almond Board of California is a non-profit organization that administers a grower-enacted Federal Marketing Order under the supervision of the United States Department of Agriculture. For more information on the Almond Board of California or almonds, visit AlmondBoard.com.
(1) The Almond Board of California commissioned ORC International to conduct a telephone survey among a random sample of 454 American women 35 years old and older. The survey was conducted from December 1-4, 2011 and has a margin of error of plus or minus 5 percentage points.
(2) Good news about fat. U.S. Dietary Guidelines recommend that the majority of your fat intake be unsaturated. One serving of almonds (28g) has 13g of fat and only 1g of saturated fat
Add to Digg Bookmark with del.icio.us Add to Newsvine
Meredith Petran
323-762-2403
Email Contact

Alison Crocker
416-422-7187
Email Contact

Molly Spence
209-343-3278
Email Contact


Copyright @ Marketwire
Page: 1
Related Keywords:
Almond Board of California, USA, Marketwire, , Email, Family, Other, Women,
---