New Solution From ConsumerEducationOnline.com Helps Homeowners Avoid Foreclosure During National Homeownership Month
(May 30, 2012)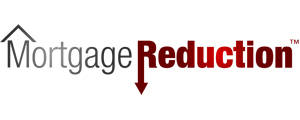 TAMPA, FL -- (Marketwire) -- 05/30/12 -- ConsumerEducationOnline.com announces they will be offering their software, Mortgage Reduction, for $1 during the month of June in honor of "National Homeowner Appreciation Month." The company's aim is to create a national outreach effort to assist struggling homeowners in saving their homes. The software, which normally retails for $197.00, helps homeowners avoid foreclosure by giving them an automated way to apply for a loan modification without going through an expensive middleman.
"The biggest problem people face when trying to apply for a loan modification is not understanding the process from the lender's side," says Stephfan Nurse, CEO of ConsumerEducationOnline.com. "Banks are receiving thousands of incomplete or inaccurate modification application packages. These incomplete applications are causing lenders to deny thousands of homeowners that would otherwise be approved for a loan modification. Mortgage Reduction brings the homeowner and the lender to the same table, finally, speaking the same language," says Nurse.
Nurse believes that the HAMP and Traditional modification programs are effective and can save millions of homes from foreclosure if the homeowner is provided with the right education on how to take advantage of them. "No one has taken the time to provide the proper tools and education for the homeowner so they can properly help themselves. Instead, most tools, software and education have been geared toward helping train bank representatives and third parties. This has left the homeowner in a dependent situation," says Nurse.
Homeowners can download and use the software for free by going to www.ConsumerEducationOnline.com. Then, they can unlock the software for $1 to submit their completed package to their lender. The software will also provide them access to the Journey System, a daily guide that lets the homeowner know where their package is in the process. "Loan modifications are very complex for even someone who has been in the industry for years. Lenders and third parties use software to simplify the process for themselves and even they still make errors. How could a homeowner be expected to do this successfully without some type of software, as well?" says Nurse.
About Stephfan Nurse:
Stephfan Nurse is an expert in loan modifications and has been in the modification industry since 2009. He has been a frequent invited guest speaker on radio and television networks discussing loan modifcations. In 2010, he founded ConsumerEducationOnline.com which has helped thousands of struggling homeowners by offering free resources and education. Mortgage Reduction was launched nationally in May 2012, following a successful run in a local test market in 2010.
Embedded Video Available: http://www2.marketwire.com/mw/frame_mw?attachid=1996734

Add to Digg Bookmark with del.icio.us Add to Newsvine
Media Contact:

Stephfan Nurse
Email Contact
(813) 964-7826


Copyright @ Marketwire
Page: 1
Related Keywords:
loan modification, Mortgage Reduction software, foreclosure help, foreclosure, Mortgage Reduction, , Broadcast, Broadcast Technology, Broadcast, Software, Marketwire, , Television, Medical Professionals,
---