New Slice App Makes Tracking Shipments, Accessing Your Online Purchase History a Breeze
Slice's Mobile App Gives Instant Access to Your Shopping Information, Helping On-the-Go Shoppers Stay Organized and Save Time
(November 15, 2011)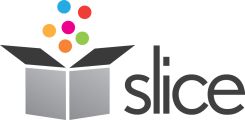 PALO ALTO, CA -- (Marketwire) -- 11/15/11 -- Today, Slice announced the availability of its free online shopping organizational app, now available in the Apple App Store. Slice for iPhone automatically tracks your shipments and gives you access to your online shopping history anytime, anywhere. No need to waste time entering tracking numbers or digging through old receipts. Slice instantly gives you all the information you need, when you need it.
Slice works by automatically pulling information from the electronic receipts in your email -- including shipping notifications, tracking numbers, return policies and customer service information -- and compiling all the relevant data in one place for quick, easy reference. Slice for the iPhone gives you access to all this valuable information on the go, all the while keeping your personal information private and secure.
Since launching in May, Slice has processed more than 4 million purchases. Slice for the iPhone will extend the company's free service to iPhone users to help you instantly access anything you need whenever you need it, so you can stay sane, especially during the holiday shopping frenzy.
"There's a lot of useful information that merchants are sending you by email, but given everyone's overstuffed inbox, it can be hard to find that information when you need it," said Scott Brady, CEO and co-founder of Slice. "With Slice at your fingertips, you're never left guessing if a package made it or what size dress you bought your daughter last year. Slice for the iPhone is the first and only mobile app that allows you to easily track in-progress shipments and quickly access your purchase history with all your favorite merchants. It's really all about making daily life a little bit easier."
Slice for the iPhone simplifies your shopping by eliminating some common hassles:
Shipments taking their sweet time? We track all your in-progress shipments on a single map as they make their way to your front door, with detailed information about the contents of the package, not just where it's coming from.
Did your gift make it? Our push notifications let you know when a purchase has shipped and when it gets delivered, so you're never left wondering.
Want to return something? Slice keeps a copy of all your electronic receipts for easy access in case you need them. Slice also provides you with often hard to find return and customer service information. Returns made simple.
Purchase info hard to find in your cluttered inbox? Slice consolidates your shopping history in one place so you don't have to log into multiple websites, dig through receipts or manually file emails. From large retailers and daily deal sites to mom-and-pop online shops, we've got you covered.
Where's all your money going? We provide purchase details beyond what's provided in your credit card statement, showing you exactly what you bought down to the individual item, not just where you bought it.
Slice for the iPhone is the first mobile product from Slice. The company's "All My Purchases" app within Yahoo! Mail launched in May 2011, and the service became available for all Gmail and Yahoo! Mail users in October 2011.
Slice for the iPhone is now available as a free app for download in the Apple App Store. For more information, visit http://www.goslice.com/iphone.
About Slice
Slice provides the simplest way to organize your purchases, saving you time and money. Slice automatically pulls information from electronic receipts in your inbox and makes it easy to track the progress of your orders, take advantage of price adjustments and see everything you've bought, all in one place. Based in Palo Alto, CA, Slice is privately held with funding from DCM, Lightspeed Venture Partners, Michael Birch, FLOODGATE, Innovation Endeavors (Eric Schmidt), and Rick Thompson. For more information, visit www.goslice.com.
Add to Digg Bookmark with del.icio.us Add to Newsvine
Contact Information
Tessa Greenwood or Sara Suddes
LaunchSquad
slice(at)launchsquad(dot)com
415-625-8555


Copyright @ Marketwire
Page: 1
Related Keywords:
e-commerce, electronic receipts, digital receipts, online shopping, Marketwire, , Apple Computer, Shipping, Email,
---