New "Short App" Simplifies Mortgage Loan Origination for Community Banks and Credit Unions
(November 10, 2011)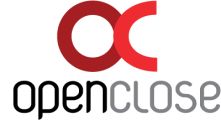 WEST PALM BEACH, FL -- (Marketwire) -- 11/10/11 -- OpenClose mortgage software developers have added a shortened loan application to its loan origination software. The trend for community banks and credit unions to attract more mortgages continues and the new "short app" was developed to easily initiate the loan process and/or create a home equity line of credit (HELOC). Rather than struggling with the complex 1003 form, employees untrained in the mortgage process can quickly and simply create a mortgage application using OpenClose's short app.
Whether it's for a residential home loan or a HELOC, this one-page, simplified loan application can be used for all non-realty collateral. As users enter information on the data entry screen, they can collapse unneeded sections along the way (e.g. "co-applicant" if there is none) making the form even shorter and simpler. And of course, the loan application and all its data fully integrate with the full 1003 form.
"The short app loan application is the latest customer-inspired feature in our lending solution," said J.P. Kelly, president, OpenClose. "We feel the best enhancements come from listening to our clients. This short app was something our credit union and community banks were asking for since many of their employees are untrained in the mortgage process. One of the many benefits of a Web-based software like OpenClose is that we are able to roll out great additions like these quickly. It's now available to all clients."
About OpenClose
OpenClose® is a pioneer of Software as a Service (SaaS) computing solutions for the financial industry since 1999. It provides a variety of Web-based for credit unions, banks, and mortgage lenders from loan origination software, loan pricing, website design and social media marketing. In 2010, the company released OpenClose Social: the first online social media management solution for credit unions, banks, and mortgage lenders. For more information about OpenClose, visit OpenClose at www.openclose.com. You can also fan OpenClose at http://www.facebook.com/openclosesocial or follow OpenClose via Twitter at @OpenCloseSocial.
Add to Digg Bookmark with del.icio.us Add to Newsvine
CONTACT:
Frank Bocchino
(561) 804-4576


Copyright @ Marketwire
Page: 1
Related Keywords:
loan origination software, LOS, banking software, mortgage software, mortgage technology, Marketwire, ,Financial,
---