New SOS Collaborate Private Cloud Delivers Secure, Enterprise-Wide Document Collaboration & Syncing
SOS Collaborate Thwarts the "Stealth Cloud" With Document Syncing and Collaboration That Is Accessible, Secure and Affordable
(January 30, 2012)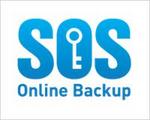 EL SEGUNDO, CA -- (Marketwire) -- 01/30/12 -- SOS Online Backup, the award-winning provider of cloud-based backup solutions, today announced the launch of SOS Collaborate Private Cloud. SOS Collaborate has been developed to provide secure, enterprise-wide document syncing and collaboration for today's data-centric businesses. SOS Collaborate combines the ease-of-use and simplicity of recently popularized public cloud sharing/sync tools with an on-premise or in-datacenter deployment model that lets CTOs sleep at night.
There has been an exponential rise in the unauthorized use of public cloud file sharing services within today's businesses. This 'stealth cloud' is unsecured and typically operated outside of corporate IT, posing significant risk to the security and leakage of corporate data. Known for helping businesses protect their files, SOS is now helping these business users sync all of their devices, access files from anywhere, and share files with others, in a secure and compliant way.
"Consider an employee of a defense contractor using something like Dropbox. What happens to those files when the employee leaves the company? That's enough to give any CIO or CTO heartburn," said Ken Shaw, CEO of SOS Online Backup. "Think of SOS Collaborate as a secure, enterprise-friendly Dropbox that a company can host on their own infrastructure. I can put a file in the SOS Collaborate folder on my desktop, and immediately have it in the cloud. Then I can share it, edit it, access it from all my devices, and without realizing it as a user, I'm doing it all over my company's own secure infrastructure."
SOS Collaborate is a groupware platform that provides secure file syncing, sharing, editing, commenting, and document management for users, hosted on a company's own infrastructure. It provides transparent organizational reporting and controls for data leak prevention and is designed for use by enterprises of all sizes, including those subject to various regulatory requirements (HIPAA, SSAE 16, SAS 70 Type II, Sarbanes-Oxley, GLBA, and PCI). Leveraging SOS's background in big-data public cloud software and hundreds of man-years of product engineering, SOS Collaborate uses AES 256 bit encryption throughout and delivers robust security, reporting and access controls for admins, without sacrificing ease of use.
Key features of SOS Collaborate Private Cloud include:
Desktop synchronization - Files added to a SOS Collaborate folder on one computer automatically replicate to all of a user's devices, and are also available through a browser from anywhere.
Mobile file access and sharing - Information contained in the SOS Collaborate Private Cloud can be accessed by any computer and from any modern mobile device, anywhere in the world, for true file accessibility.
Open source plug-ins - The flexible SOS Collaborate Private Cloud solution supports open source plug-ins, simplifying the customization of the software for proprietary file types and vertical industry application data.
Flexible administrative controls - SOS Collaborate Private Cloud enables information technology administrators to gain full control over their collaboration environment with the ability to manage security settings and observe, track and control users. Controls include the ability to set LDAP policies, create audit trail reporting, monitor and limit storage by user, monitor notifications and conversations, and produce activity logs.
Flexible deployment options - SOS Collaborate can be deployed in an existing data center as a virtual appliance, or on a new physical machine that will be dedicated to collaboration, and works with any kind of storage.
Pricing and Availability:
Available now, SOS Collaborate Private Cloud is launching with extremely attractive pricing. Deployments are available for the introductory price of $1 per-user-per-month for any size of organization on one, three or five year contracts through the end of June 2012. SOS will be offering a public cloud variant of the Collaborate product later in 2012. SOS Collaborate Public Cloud pricing will be announced in March. No hardware purchase is required. For a free trial, please visit: www.soscollaborate.com.
About SOS Online Backup
SOS Collaborate is the premier collaboration solution from SOS Online Backup, a leader in comprehensive cloud backup solutions for homes and businesses. Recommended by leading publications, including the New York Times and the Wall Street Journal, SOS Online Backup is a four-time recipient of PC Magazine's coveted Editor's Choice Award. To learn more about SOS Online Backup solutions, please visit www.sosonlinebackup.com.
SOS Online Backup and SOS Collaborate are registered trademarks of SOS Online Backup. All other product or company names mentioned herein are trademarks or registered trademarks of their respective owners.
Media Contact:
Erin Jones
Avista Public Relations
(704) 664.2170
Email Contact


Copyright @ Marketwire
Page: 1
Related Keywords:
document syncing, Collaboration, cloud backup, Storage, Security, Business Issues, Hardware, Cloud Computing, Services, Software, Misc, Backup, Security, infrastructure, Public cloud, Cloud backup, Management, CTO/CIO, CEO/CFO, Marketwire, , IT (Information Technology), AES Attendees, Computer Science, Business, Other,
---