New Podio Integration With Box OneCloud Delivers Mobile Enterprise Productivity
Podio and Box Users Can Now Share Box Content With Podio Projects and Workflows Using Their iPhones
(March 28, 2012)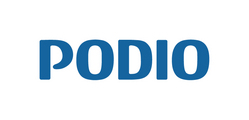 SAN FRANCISCO, CA -- (Marketwire) -- 03/28/12 -- Podio, the online work platform where anyone can build apps to get their work done, today announced a new mobile platform integration with Box OneCloud, enabling easy content sharing between both companies' iPhone apps.
Building on a recently announced web-based integration, the two platforms have now connected their mobile offerings to deliver a seamless and cohesive Box-Podio experience for the modern mobile worker. With two-way connected mobile applications Box and Podio users will now be able to:
Add Box documents and files from within Podio's iPhone app, for in-context content sharing within Podio's workspaces, apps, tasks and messages, making file sharing on-the-go quick and easy
Access Podio from within Box's iPhone app, connecting Box content to Podio workflows in seconds, anytime, anywhere
This mobile integration means Box and Podio users will have, at their fingertips, all of their Box assets, ready to share and collaborate on in realtime, without having to dig through emails, local folders or having to switch between applications. Box users can get started for free using Box with Podio by downloading Podio's iPhone app from the Apple App Store, signing up for a free account, and logging into their Box account.
"This mobile integration is a huge win for Box and Podio users, who rely on being able to get work done on their mobile phones and expect a seamless mobile experience," said Phil Chambers, Podio CTO. "The 'mobile enterprise' is becoming synonymous with productivity, so these types of mobile integrations are exactly what's needed to support the future of work."
Podio provides a social, all-in-one online work platform where small businesses and teams within larger organizations can manage all types of business processes, like project management, HR, CRM and customer support, with purpose-built apps and customizable workspaces. In addition to its integration with Box, Podio's existing platform integrations include Google Apps, Google Docs, Google Alerts, Evernote, Zendesk, FreshBooks, Instapaper, and Campaign Monitor.
About Podio
Podio is an online platform with a new take on work and how it gets done. For the first time ever you can create your own work tools and shape the way you work. No technical skills required. No dependency on IT. Podio gives people more power than they've ever had before to do everyday work better, smarter and in their own way.
About Box
Founded in 2005, Box provides a secure content sharing platform that both users and IT love and adopt. Content on Box can be shared internally and externally, accessed through iPad, iPhone, Android, TouchPad and PlayBook applications, and extended to partner applications such as Google Apps, NetSuite and Salesforce. Headquartered in Palo Alto, CA, Box is a privately held company and is backed by venture capital firms Andreessen Horowitz, Draper Fisher Jurvetson, Emergence Capital Partners, Meritech Capital Partners, Scale Venture Partners, and U.S. Venture Partners. To learn more about Box, please visit www.box.com.
Contact Information

Lilly Hanscom
Communications Manager
San Francisco, US
T: +1 (415) 670-0542

Jon Froda
Co-Founder
Copenhagen, EU
T: +45 20 94 88 98

E: [email protected]
W: http://podio.com


Copyright @ Marketwire
Page: 1
Related Keywords:
project management software, collaboration software, CRM software, Podio, facebook for work, Digital Media Software,Communications,Digital Audio,Web,iPods,iphone,iPad,Search,Applications,Google,Applications,Internet,Business Issues,Internet Server Applications,Project Management,Management,CTO/CIO,USA,Marketwire, ,Apple Computer,Business,
---