New Mobile Solution for Families: Be the First to Burst
Burst Allows Users to Simply and Securely Capture, Save and Share Videos and Photos
(June 19, 2012)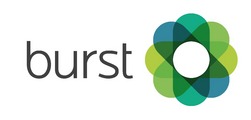 BOSTON, MA -- (Marketwire) -- 06/19/12 -- Burst, a mobile solution for families, was launched today to help address a growing and persistent problem for people who struggle to find an easy and private way to share precious life moments with family, friends and loved ones. Founded by a team of successful entrepreneurs and investors, Burst is providing the next generation of family video and photo services for today's mobile and social users.
With Burst users can:
Capture photos and videos through the Burst mobile application on iPhone and Android devices
Burst (or send) videos and photos with one simple touch to securely share moments with family and close friends
Organize, store and safeguard videos and photos in the cloud at www.burst.it and access them from any internet-enabled device
According to eMarketer, smartphone users will reach 106.7 million in 2012, up 18.4 percent from 2011. Consumers are taking advantage of sophisticated camera technology now available on iPhone and Android devices to capture important life moments from graduations and birthday parties to little league games and impromptu dance performances in the family living room.
Underscoring this growth and market opportunity, Burst also announced the results of an independent survey of more than 400 consumers which found that 52 percent of respondents have concerns with posting videos or photos on public/open sites. A summary of the survey results can be found here.
"As a parent, the most important assets I have are the irreplaceable videos and photos of my children," stated Bryant McBride, co-founder and CEO of Burst. "I want to share moments from soccer games, school plays and dance recitals with a small universe of family and loved ones, not with the scores of 'friends' that I have on various social networks. We've heard from hundreds of parents and potential users who agree -- there needs to be an easier way for us to capture and share all of the videos and photos that we are amassing in a safe and secure way. This distinct need is what drove us to create Burst."
Key Pain Points
Arguably, families are amassing the largest catalog of photos and videos collected thanks to the proliferation of mobile devices. However, two key challenges have emerged -- how to share and store this media safely and easily.
Social networks offer little security and privacy, and in many cases consumers must cede ownership of personal family moments to these platforms. Many users aren't comfortable posting family videos or photos on sharing sites that also feature more adult-oriented content. Email and texting limits the file size and/or quantity of videos or photos users can share. It is virtually impossible to send multiple photo files or videos of any length over the web.
Shoebox storage is no longer an option nor is it safe to store these precious photos and videos solely on the device itself. While several off-premise options exist, they often require a cumbersome process that requires consumers to plug-in and upload files. Burst makes this process automatic and seamless by saving each video and photo in the cloud.
The Burst Solution
Burst is the simple and private way for family and friends to capture and share life's moments. Burst provides a safe and organized place to access videos and photos from any Internet-enabled device. It is easy, mobile and free.
Burst allows users to:
Automatically store and organize mobile videos and photos in the cloud
Send unlimited photos and videos at one time to multiple recipients
Auto-title videos and photos taken during scheduled events through seamless integration with mobile calendars
Create groups, set privacy levels and add personal messages to Bursts
Additional features include:
Facebook integration for easier registration and to broadly share moments when appropriate
Secure sharing of Bursts which cannot be forwarded; users can also "un-burst" recipients to retract a message and image
Integrated printing capabilities through a strategic partnership will be coming soon
About Burst
Burst, a mobile solution for families, is providing the next generation of video and photo services for today's mobile and social users. Burst is based in Boston and is backed by an influential and successful group of high-net worth angels that have worked with Burst executives for more than 10 years.
Copyright @ Marketwire
Page: 1
Related Keywords:
Burst, video sharing, app, iPhone, storage, cloud, family, sports, easy sharing, secure, Camera, Family, Internet, Children, Parents, Family, Communications, Digital Audio, Web, Smart Phone, iPods, iphone, Security, Children, Family, Video, EMail, Storage, Security, Internet, Services, Misc, Networks, Security, Security, Camera/Film, email, Marketwire, Apple Computer, Sports, Internet Technology, Sports, Soccer, Email, Family, Children, Parents,
---