New Local Application Has a Successful First Weekend
iPumpkin Debuts at Half Moon Bay Pumpkin Festival, Assists Thousands of Users
(October 19, 2011)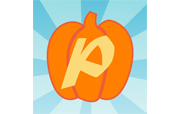 HALF MOON BAY, CA -- (Marketwire) -- 10/19/11 -- This past weekend marked the launch of the iPumpkin iPhone, iPad and Android application for the 41st annual Half Moon Bay Art & Pumpkin Festival. Consumers, vendors and emergency services providers were impressed with the convenience and usability of the app. By the end of the festival, iPumpkin was used in more than 20,000 sessions and received an average rating of five stars on iTunes App Store and Android Market.
"This weekend was an incredible experience in every dimension," said Joe Falcone, CTO, Managing Partner & Founder of Phondini Partners, the creators behind the app. "iPumpkin was a highlight of this year's festival."
Consumers reported that iPumpkin was extremely helpful -- from making it easy to find entertainment and food, to learning more about the hundreds of artists, including viewing pictures of their wares.
Vendors found the application helpful as well. Food vendors outside the central food court were easy to locate on the app's interactive map and reported an increase in sales. Artists reported the app made it easy for customers to find them, increasing their sales as well.
iPumpkin's easy-to-use four-layer map was not only a boon for consumers during the festival, the Sheriff's and Fire Department also found the app convenient for their needs, including quickly locating an emergency call at one of the 400+ booths and having push messages available for emergencies like lost children.
Unlike most festival apps, local sponsors who purchased 200,000+ ad impressions and 25,000+ push messages funded iPumpkin. The advertising was oriented around new visitors, suggesting places to go for souvenirs, pumpkins or meals during the festival.
iPumpkin is completely functional in environments with jammed cell phone networks and no Internet access, which is frequently the case in small-town events like the Pumpkin Festival. "We're extremely pleased with the performance of the app here in Half Moon Bay and we are eager to apply our expertise to similar festivals across the country," added Falcone.
iPumpkin was developed by Phondini Partners, a company that builds mobile applications for iPhone, iPad, Android and BlackBerry platforms using local resources. For more information about Phondini Partners visit www.phondini.com.
Media Contact
Three Girls Media & Marketing
(408) 871-0377
Emily Sidley
[email protected]
Jennifer Donahue
[email protected]


Copyright @ Marketwire
Page: 1
Related Keywords:
Phondini Partners, Internet,Children,Communications,Digital Audio,Web,Cell phone,PDA,iPods,iTunes,iphone,iPad,Applications,Children,Marketwire, ,Apple Computer,Communications Technology,Internet Technology,Entertainment,Internet,Children,
---