New Fingerprint Game Offers Kids All the Fun in the Whole Wide World
New Edutainment App Features Content by Award-Winning Children's Writer; Includes Multiple Games From Around the World
(March 22, 2012)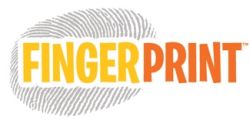 SAN FRANCISCO, CA -- (Marketwire) -- 03/22/12 -- Fingerprint Digital Inc. today announced the release of Whole Wide World, the latest addition to Fingerprint's growing network of fun educational apps for kids 3 to 8 and their grownups, now available on iPad, iPhone and iPod touch.
In Whole Wide World, kids 5 to 8 take a journey of sight, sound and play around the globe. As they travel from country to country playing challenging new games, they learn fun facts about cultural and geographical wonders, and fill their virtual scrapbook with postcards from around the world. The free app will launch with four free countries -- Australia, Iceland, Egypt and China -- and it will be possible to buy additional 'trips' to Italy and Mexico. Kids will also be able to reserve their 'tickets' to the next destinations Fingerprint will be launching in the coming months.
With educational content designed by award-winning children's writer and content designer Rachael Tobener, the app encourages kids to develop their knowledge of geography, social studies, history and culture through exciting action, logic tests, puzzles and matching games.
"We were inspired by all the families visiting here in San Francisco and enjoying the sights. We thought that since kids have a curiosity for other places and cultures, we'd give them the power to explore a world that's fun, engaging, and educational," says Fingerprint co-founder and CEO Nancy MacIntyre. "Whole Wide World is the most ambitious app that Fingerprint has released to date -- with expandable content opportunities, multiple game play styles and high quality content -- and we've been thrilled with the response that we've gotten from kids and parents."
Whole Wide World is the first app to join the Fingerprint network since the release of the first five apps in December 2011. Already hundreds of thousands of users have logged over 10 million minutes of playtime on the apps, and taken advantage of Fingerprint's Mom-Comm features, which keep parents engaged in their kids' experience by allowing them to send messages to the child, get reports on what he or she is learning and playing, and receive recommendations for new games.
Whole Wide World is now available to download for free in the iTunes app store, and can also be found on the Fingerprint hub, which gives users access to new and recently purchased games on the platform.
About Fingerprint Digital, Inc.
Fingerprint is the first kids' learning and entertainment platform, providing sharing and engagement opportunities between kids and grownups across mobile devices and the web. Its network of quality, Mom-Comm enabled edutainment apps is made up of first-party apps, as well as apps "fingerprinted" by third-party developers. Fingerprint is backed by leading technology investors and headquartered in San Francisco. For more information, visit www.fingerprintplay.com or facebook.com/FingerprintPlay.
Media Contacts
Jason Throckmorton or Lauren Lloyd
LaunchSquad for Fingerprint
415-625-8555
fingerprint [at] launchsquad [dot] com


Copyright @ Marketwire
Page: 1
Related Keywords:
Fingerprint, kids apps, edutainment, free apps for kids, Fingerprint Digital, mobile games, China,Egypt,Australia,Italy,Marketwire, ,Apple Computer,Internet Technology,Game Technology,Entertainment,china,mexico,Parents,Other,
---