New Faculty of 1000 Application Identifies the Best Research in Biology and Medicine Covered in Elsevier's SciVerse
(February 16, 2012)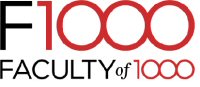 LONDON, UNITED KINGDOM -- (Marketwire) -- 02/16/12 -- Faculty of 1000 (F1000), an online service that selects and evaluates articles based on the opinions of global leaders in biology and medicine, today announced the launch of a new application that helps researchers explore the scientific content in biology and medicine included in Elsevier's SciVerse platform.
"The Faculty of 1000 app (http://www.applications.sciverse.com/action/appDetail/298954) now available in SciVerse Applications allows researchers to tap into the collective knowledge of our 10,000 experts to determine which research is essential reading and to find relevant information efficiently," said Jane Hunter, Managing Director, F1000. "With the continued volume growth of published research, the guidance of the F1000 faculty becomes even more essential for researchers."
Once a SciVerse user adds the app, the articles that have been highlighted by the F1000 faculty will display a badge that, when clicked, brings the user to the F1000 evaluation.
"The F1000 application offers another option for researchers to filter information that is relevant to their domain," said Rafael Sidi, Vice President, Application Marketplace and Developer Network at Elsevier. "We look forward to continued collaborations with developers in creating solutions that enhance research efficiency."
SciVerse Applications and the Developer Network provide opportunities for researchers and librarians to collaborate with developers in creating and promoting new applications that improve research workflows. The Developer Network features a growing community of application developers that gain potential recognition, prestige and revenue through their contributions to SciVerse Applications.
For more information, visit http://f1000.com.
About Faculty of 1000
Faculty of 1000 is a unique online service that selects and evaluates important articles based on the opinions of global leaders in biology and medicine. F1000's distinguished international Faculty identify key articles across these fields, providing a rapidly updated, authoritative guide to the life science literature that matters. Find out more at http://f1000.com.
About the Elsevier SciVerse Suite
The SciVerse?? suite of search and discovery offerings provides the global research community access to a constantly expanding universe of content and solutions which can now be accessed in one platform. The suite currently includes SciVerse ScienceDirect??, the world's largest source of peer-reviewed content containing more than 10 million articles, and SciVerse Scopus??, an abstract and citation database containing 41 million records, 70% with abstracts and nearly 19,500 titles from 5,000 publishers worldwide. The platform also includes SciVerse Hub which enables researchers to perform a single search across all of the major peer-reviewed publishers as well as targeted web content with results ranked by relevancy and without duplication. Applications and Developer Network allow the scientific community to build, find and use applications that enhance the SciVerse research experience.
About Elsevier
Elsevier is a world-leading provider of scientific, technical and medical information products and services. The company works in partnership with the global science and health communities to publish more than 2,000 journals, including The Lancet and Cell, and close to 20,000 book titles, including major reference works from Mosby and Saunders. Elsevier's online solutions include SciVerse ScienceDirect, SciVerse Scopus, Reaxys, MD Consult and Nursing Consult, which enhance the productivity of science and health professionals, and the SciVal suite and MEDai's Pinpoint Review, which help research and health care institutions deliver better outcomes more cost-effectively.
A global business headquartered in Amsterdam, Elsevier employs 7,000 people worldwide. The company is part of Reed Elsevier Group PLC, a world-leading publisher and information provider, which is jointly owned by Reed Elsevier PLC and Reed Elsevier NV. The ticker symbols are REN (Euronext Amsterdam), REL (London Stock Exchange), RUK and ENL (New York Stock Exchange).
Contacts:
Faculty of 1000
Eleanor Howell
+44 (0)20 7631 9129
[email protected]
http://f1000.com/


Copyright @ Marketwire
Page: 1
Related Keywords:
Faculty of 1000 , Marketwire, ,Medicine,Surgery,Medication,Literature,Lifestyle,Internet Technology,Medical,Business,Science,england,
---