New Eco-Friendly iPhone Case, by Innovéz, Protects Phone and Mother Nature
(April 13, 2011)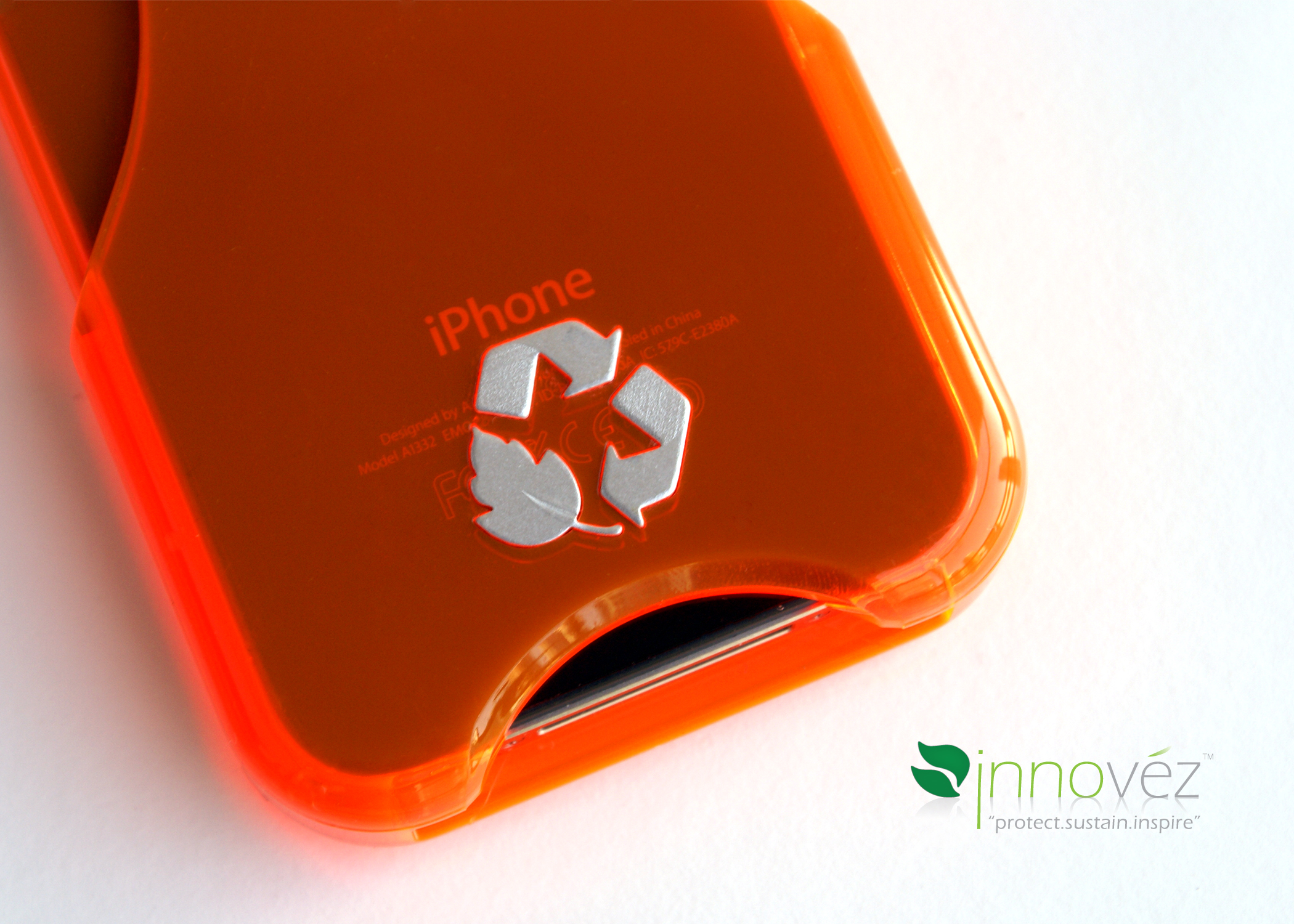 Chicago, IL (Vocus/PRWEB) April 13, 2011
Innovez, a leading creator of high quality, innovative products, introduces the Biodegradable Slider Case for iPhone 4. Uniquely designed to be protective and sustainable, the eco-friendly iPhone case allows consumers to reduce their environmental footprint without sacrificing individual style.
Designed with bold, transparent colors and a high gloss finish, Innovezs Biodegradable Slider Case for iPhone 4 reflects ones personality and style. The ergonomic design of the eco iPhone case embraces the form of iPhone 4 while fitting comfortably in the consumers hand.
The distinctive slider case is made with EcoPure, an advanced biodegradable transparent material, and a durable, high-impact polycarbonate shell that protects iPhone 4 from bumps and scratches. Consumers in a go-green state of mind will find that Innovezs new eco-friendly iPhone 4 cases, which fit both the AT&T and Verizon models, offer a sensible way to protect their device with style, purpose, and sophistication.
For more information or to purchase the eco iPhone 4 case, please visit http://www.shop.Innovezcases.com/iPhone-4_c4.htm
About Innovéz
Based in Chicago, Innovez creates high quality, innovative products that are unique, expressive, and purposeful. With a mission to protect, sustain, and inspire through design, Innovez products are inspired by nature and realized through the use of innovative sustainable technologies, materials and solutions. Innovezs goal is to educate the community about the importance of an eco-friendly lifestyle through all aspects of design and to create fabulous products that make a positive impact on people, and in turn, the planet. To learn more, visit http://www.innovezcases.com/.
Media Contact
Alecia J. Shaver
Account Executive
lotus823
Office: 732.212.0823
Email: alecias(at)lotus823(dot)com
###
Read the full story at http://www.prweb.com/releases/eco/iPhonecase/prweb8300732.htm.
Page: 1
Related Keywords:
fashion,lifestyle and leisure,lifestyle (house and home),market research,research and development,medical research,science and technology,applied science,material science,human science,natural science,philosophical science,research,science (general),animal science,micro science,,weather science,agricultural research and technology,consumer goods,consumer issue,consumer confidence,consumer issue,education,adult education,further education,university,religious education,
---