New Creative Digital Platform Where Industry Insiders and Fashion Communities Unite to Inform, Inspire and Innovate
(June 19, 2012)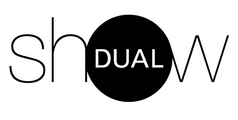 NEW YORK, NY -- (Marketwire) -- 06/19/12 -- Dual Show is proud to announce the launch of its new global digital network of professional writers and individual tastemakers. These creatives make up the most unique perspectives in fashion, beauty, art, culture, design, shopping, food, entertainment and lifestyle for women.
Founded by Vadim M. Chukanin and Nadine-Marie Wohlmuth, Dual Show focuses on dynamic articles, beautiful images and engaging conversations. The open platform is perfect for undiscovered individuals to express their personal styles. People can interact with other like-minded creatives engaging on the website.
Lorelei Marfil, editor-in-chief, is proud that "Dual Show's intention is to encourage conversation, community, and interaction between professionals and undiscovered talent. Dual Show represents the culmination of two perspectives that have yet to coexist in one digital space."
Simply, Dual Show provides two content channels.
The first content channel is curated editorial content in which staff writers and creators push out new articles daily. Lorelei Marfil leads an editorial team made up of accomplished writers from cities around the world. Lorelei Marfil is a London-based journalist who has written for various publications and websites including WWD, Harper's BAZAAR UK, Glamour UK, InStyle and Cargo. She is joined by Carolyn Phoenix, Community Director, Jacqueline Vasquez, Fashion & Shopping Editor, Victoria Chan, Beauty & Health Editor, and Devora Neikova, Lifestyle Editor and Nell Alk, Copy Editor.
The second channel is The Community. It was created for the individual blogger, artist, designer or student as well as industry tastemakers. It is a stage to share thoughts, ideas, projects, happenings and great finds in the world of fashion, beauty and lifestyle. So long as it ties back to fashion, beauty or lifestyle in a relevant and interesting way, Dual Show wants to hear from you. Individuals are encouraged to write and photograph their closet favorites, new boutiques, good finds, vacations, brands they love, an engrossing book or the latest mind-blowing band. Nadine-Marie Wohlmuth, co-founder of Dual Show, urges Community contributors to "get creative, keep it simple, use links to connect, pique the interest of our active community and have fun. This really is for you and after a quick edit, our team will let you know when your post goes live." Nadine is Austrian-born, based in New York. She graduated from fashion school in Austria (HBLA Mode u. Bekleidungstechnik, Graz) and has always had a thirst for adventure and travel. Her inspiration to start Dual Show came from her experiences with other cultures around the world.
Co-founder Vadim Chukanin, a New York-based entrepreneur with a science degree from NYU, believes that the "Dual Show Community is a way for people to get recognized, connect with like-minded people, expand social and professional spheres, discovering new opportunities." He adds, "It fills a void in the industry and makes connections. Dual Show is unique that way."
Dual Show is now taking submissions for editorial coverage and encourages individuals to join the Dual Show Community.
Website - http://dualshow.com
Download full press release PDF here
Add to Digg Bookmark with del.icio.us Add to Newsvine
Contacts -

Press inquiries - Email Contact
Community Contributors Submission Criteria - http://dualshow.com/community

Please contact our editor-in-chief, Lorelei Marfil, to submit all necessary materials for editorial coverage - Email Contact


Copyright @ Marketwire
Page: 1
Related Keywords:
fashion, beauty, lifestyle, art, culture, dual show, community, music, food, Austria,Marketwire,Music,Lifestyle,Entertainment,Science,Other,Women,
---