New ControlByNet White Paper Discusses Leveraging the Cloud for Video Surveillance Solutions
(March 30, 2011)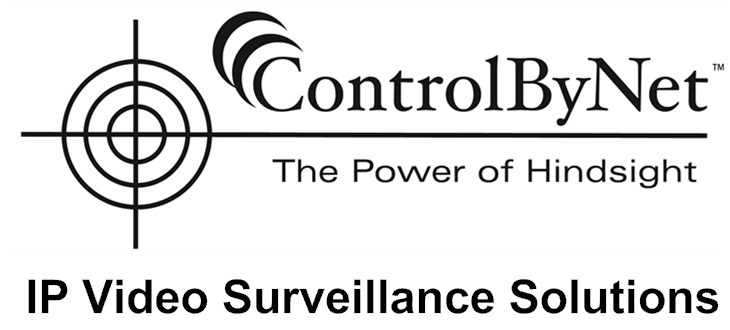 Norcross, GA (PRWEB) March 30, 2011

(PRWEB) March 30, 2011 -- ControlByNet, (CBN), a leader in cloud-based, hosted video security surveillance solutions, announced today a white paper "Leveraging the Cloud for Video Surveillance Solutions - From the Small Business to the Enterprise Organization." The white paper outlines several IP video surveillance scenarios and how they may benefit an organization. ControlByNet also launched its blog "Cloud Security i-flash" (http://cloudsecurityiflash.wordpress.com/) to provide ongoing insights into the growing cloud-based video security surveillance market.
"Hosted video is one of the hottest trends in the video surveillance security market and when combined with recent advances in IP technology solutions, there is a great opportunity for cloud-based video surveillance security to experience rapid growth. However, there is still a learning gap with many installers who prefer to stick with analog systems versus making the jump to more advanced cloud-based solutions," said Ryan Strange, CEO of ControlByNet. "The white paper provides a look at some of the current IP video surveillance systems, benefits and considerations to help businesses decide on the best solution for them."
"Leveraging the Cloud for Video Surveillance Solutions - From the Small Business to the Enterprise Organization" provides insight into how an IP video security surveillance system can benefit organizations including homeowner's associations, small to mid-size businesses and office complexes and facilities. The paper focuses on the following components of an IP video security surveillance solution:

Hosted Video Surveillance
Managed Video Servers
Mobile Access
Guard Station/Monitoring
Static Viewing of Live Video
ControlByNet is successfully working with key industries including recycling, multi-site organizations, homeowner's associations, warehouse and retail outlets to create a unified IP video security surveillance solution. From hosted video, onsite video with hosted central authentication to guard station solutions, ControlByNet works with its clients daily to ensure its solution is meeting their current needs while also prepared for the challenges of tomorrow.
"ControlByNet's cloud-hosted solution has established the new model for video security surveillance," added Strange. "With full cloud capabilities, ControlByNet moves video surveillance to a new arena; including remote hosting, multiple location access - onsite, hosted or any combination - from a single cloud-based web login and mobile device access. Our goal is to provide our customers, both large and small, one integrated solution that allows them to access their security on their terms and device of choice."
For more insights into the IP video security surveillance market or to download the white paper visit "Cloud Security i-flash" (http://cloudsecurityiflash.wordpress.com/). The white paper can also be downloaded at http://www.controlbynet.com/inthenews.php.
About ControlByNet (http://www.controlbynet.com)
ControlByNet provides the most advanced adaptable hosted and managed IP-based surveillance solution on the market. ControlByNet's advanced software is the cornerstone for the new security surveillance business model. By leveraging Software as a Service (SaaS), CBN's solution integrates seamlessly across its products creating limitless installation scenarios. The hierarchal nature of the software allows a single log-in with multiple levels of access from any (Internet) location which leverages existing enterprise resources. With years of development, their software solution is flexible, future-proof and designed to lead the industry. Product offerings include i-flashback LOCAL and REMOTE and ip-LookOUT, its guard monitoring application. While the i-flashback interface is as simple to use as a nanny cam, both versions of the software are sophisticated enough to manage hundreds of remote cameras from a single browser; including Internet Explorer, Firefox or even an iPhone or iPad. They currently use AXIS for remotely hosted cameras but will expand to others as manufacturers provide IP cameras that are deemed highly efficient on the network. For more information, visit http://www.controlbynet.com.
For More Information:
Deanna Anderson
AquaPR
danderson(at)aquapr(dot)com
###
Read the full story at http://www.prweb.com/releases/2011/03/prweb5208464.htm.
Page: 1
Related Keywords:
economy, business and finance, financial and business service, business enterprises, business (general), computer crime, computing and information technology, satellite technology, software, wireless technology, science and technology, technology (general), identification technology, agricultural research and technology, computer crime, software, computer crime, security, social security, national security, security measures, computing and information technology, satellite technology, wireless technology, science and technology, technology (general), identification technology, agricultural research and technology, internet,
---