New Canadian Documentary Series Explores the Art of Rhyme Through A National MC Battle Tournament
- Ultimate MC Will Follow 32 Rappers as They Compete for a Record Deal With Canada's Leading Independent Record Label, CP Records and a $5000 Cash Prize- National MC Tournament Includes Regional Battle Events in Toronto, Vancouver, Calgary & Montr
(February 11, 2011)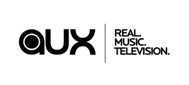 TORONTO, ONTARIO -- (Marketwire) -- 02/11/11 -- AUX TV, in partnership with Frameblender and The Stylus Group, is pleased to announce the launch of Ultimate MC, a multi-platform celebration of Canadian hip hop that includes a 16-part documentary television series, a national MC battle tournament built around four regional battle events, and an interactive website dedicated to Canada's diverse hip hop scene.
The Ultimate MC television series will air on AUX TV, Canada's only true music TV station, starting in June 2011. The series will document the national MC battle tournament and explore the past, present and future of MC culture with exclusive interviews with some of the most celebrated names in Canadian and American Hip Hop; including artists, producers and journalists. "We are very excited to add Ultimate MC to our line-up. It's going to be an exciting documentary series that will dig deep into hip hop culture to examine what makes a good MC," says Raja Khanna, Founder and President of AUX TV.
The national MC battle tournament will include four regional battle events in Toronto, Calgary, Montreal and Vancouver from February - May 2011. Each event will showcase eight of the region's top MC's as they do battle to earn the right to participate in the Ultimate MC finale - where Canada's top MC will be crowned. The launch events will also include performances from celebrity DJ's and top Canadian Hip Hop artists.
"Free-styling off the top of your head seems to be a dying art form in today's battle circuit," says David "Click" Cox of The Stylus Group. "For our tournament, competitors will not have the opportunity to rehearse and write their lyrics beforehand - we're bringing it back to the old school days of spontaneity and improvisation."
Produced by Frameblender and The Stylus Group, the Ultimate MC TV series and battle events will be hosted by "Bishop" Brigante, a Scarborough native who first catapulted into the limelight after earning countless titles at various Canadian battle events in early 2000. Bishop went on to be the first Canadian to appear on BET's freestyle Friday and his videos have since topped the Mush Music video charts. His profile went international after taking home Video of the Year at the Urban World Film Festival in 2002. He's toured with 50 Cent and Busta Rhymes and is considered to be one of the most respected names in the MC culture.
National MC Tournament details:
Are you Canada's Ultimate MC? Ultimate MC is currently hosting a national talent search to select the eight challengers for each regional battle event. A celebrity judge's panel will choose the two winners from each event to compete in the finale in September 2011. Up for grabs is a $5000 cash prize and a record deal with Canada's hottest independent record label - CP Records, whose artist line-up includes Belly, Danny Fernandes, JRDN, Mia Martina, Massari and Ivana Santilli.
"There is no doubt that there's an amazing roster of talented MC's here in Canada. We're looking forward to watching the best of the best battle it out to win the Ultimate MC title. Beyond our impending offer to sign the winner, in the battle circuit it's more about the bragging rights and gaining industry recognition for being at the top of your game," said Tony Sal, CEO of CP Records.
Call for Cross-Canada MC submissions ON NOW!
Submission details are available at www.UltimateMC.tv. Submission deadlines for each regional battle are as follows:
-- Toronto: February 15, 2011 -- Calgary: March 10, 2011 -- Vancouver: April 1, 2011 -- Montreal: April 22, 2011
Toronto Event Details: (Lee's Palace, February 25th, 2011)
(Brought to you by Manifesto)
The first Ultimate MC regional rap battle event will be held at Lee's Palace in Toronto on February 25th, 2011. The celebrity judge's panel includes ROYCE DA 5'9"(Shady Records), ORGANIK (King of the Dot) and CASH (CP Records). Tickets are available at www.ticketparlor.com ($10 in advance and $15 at the door). Toronto event details are available at www.UltimateMC.tv.
Event details for the regional battles in Vancouver, Calgary and Montreal will be announced soon.
Ultimate MC interactive:
The Ultimate MC website will be the premier online destination for Canadian Hip Hop fans. It will serve as a complete digital companion to the TV series including contestant profiles, exclusive video content, a regularly updated blog, a gaming element and an iphone app for following the MC battles. For more information, please visit www.UltimateMC.tv.
(FOLLOW US ON TWITTER & FACEBOOK)
LINKS:
Toronto event details & ticket information
Contacts:
Media Inquiries and interview requests:
Pressrun PR
Jillian D'Archi
416.458.0645
[email protected]


Copyright @ Marketwire
Page: 1
Related Keywords:
Ultimate MC, TV Series, AUX TV, CP Records, Camera/Film, Broadcast Technology, Production/Post, Canada, Toronto, Montreal, Marketwire, Apple Computer, Film, Television, Music,
---