New Board of Directors Seated as IPSO Alliance Continues to Grow
(June 28, 2012)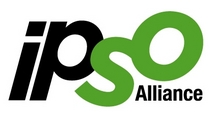 COLORADO SPRINGS, CO -- (Marketwire) -- 06/28/12 -- The IPSO Alliance, a global consortium of companies serving as the primary advocate for IP networked devices for use in energy, consumer, healthcare and industrial applications, announces its new Board of Directors. Serving as Chairman is Geoff Mulligan (Proto6), Pete St. Pierre (Oracle) as President, Patrick Wetterwald (Cisco) as Vice President, Tim Hirou (Convergence Wireless) as Treasurer, and Nicholas Ashworth (Cooper Power) as Secretary. Board members at large include Anton Pfefferseder (Bosch), Jan Höller (Ericsson), Zach Shelby (Sensinode), and Tom Herbst (Silver Spring Networks).
The IPSO Alliance now has over 60 members, including Toshiba, a diversified manufacturer and marketer of electrical products, which recently joined the alliance as a Promoter member. "Toshiba is very excited to work with IPSO to help define the future of IPv6-based M2M communications, including mesh networking, which we see as a strategic future for our company," stated Yoshihiro Ohba from Toshiba.
The Alliance has also welcomed new Contributor members Cubic Global Tracking Solutions, Maxim Integrated Products, and Millennial Net.
"Cubic Global Tracking Solutions (CGTS) has deployed tens of thousands of asset tracking devices based on game changing mist™ mesh networking technology. We are convinced that the IoT community will embrace the dynamic nature of smart objects. Our goal within IPSO is to assure that interoperability standardization efforts include solutions for ad-hoc connectivity," said Mary Ann Wagner, President of CGTS.
Millennial Net's President and CEO Dieter Schill stated, "Millennial Net is proud to be a new member of the IPSO Alliance. We are convinced that IP will play a major role in the Internet of Things (IoT), and so will wireless sensor networks (WSN). The combination of the Internet Protocol and our technology leading MeshScape WSN platform will help drive IoT while opening new fields for WSN applications. Be prepared for a much larger Internet than we currently know, as well as for big data."
"Maxim Integrated Products is looking forward to working together with the IPSO Alliance to globally advance IPv6. As the inventor of and pioneer in OFDM PLC (Power Line Communications) development, Maxim Integrated Products introduced the G3-PLC, the world's first narrowband OFDM PLC solution supporting IPv6 addressing. With great global acceptance, we see IP enabled solutions such as G3-PLC and others as key advancements in enabling smart objects to be truly smart, including Smart Grid, smart solar, and smart meters," stated Jim LeClare, Maxim Principal Member of Technical Staff.
About the IPSO Alliance
The IPSO Alliance is the primary advocate of IP for Smart Objects for use in energy, consumer, healthcare and industrial applications. The Alliance, a non-profit organization whose members include leading technology, communications and energy companies, promotes the use of the Internet Protocol to serve as the foundation for a network of sensor-enabled physical objects to communicate with each other as seamlessly as individuals do over the Internet.
IPSO Alliance membership is open to any organization supporting an IP-based approach to connecting smart objects. For more information, visit www.ipso-alliance.org or contact Kate Easton - kate@ipso-alliance.org.
Add to Digg Bookmark with del.icio.us Add to Newsvine
For more information:
Kate Easton
Email Contact
www.ipso-alliance.org


Copyright @ Marketwire
Page: 1
Related Keywords:
The IPSO Alliance, Applications, Networking, Internet, Business Issues, Connectivity, Wireless, Mesh Networking, Internet Server Applications, Marketwire, Internet Technology, Internet, Other,
---