New Baked Side Dishes Help Families Go From Whats For Dinner? to Dinners Ready! in 5 Minutes Flat
(May 05, 2011)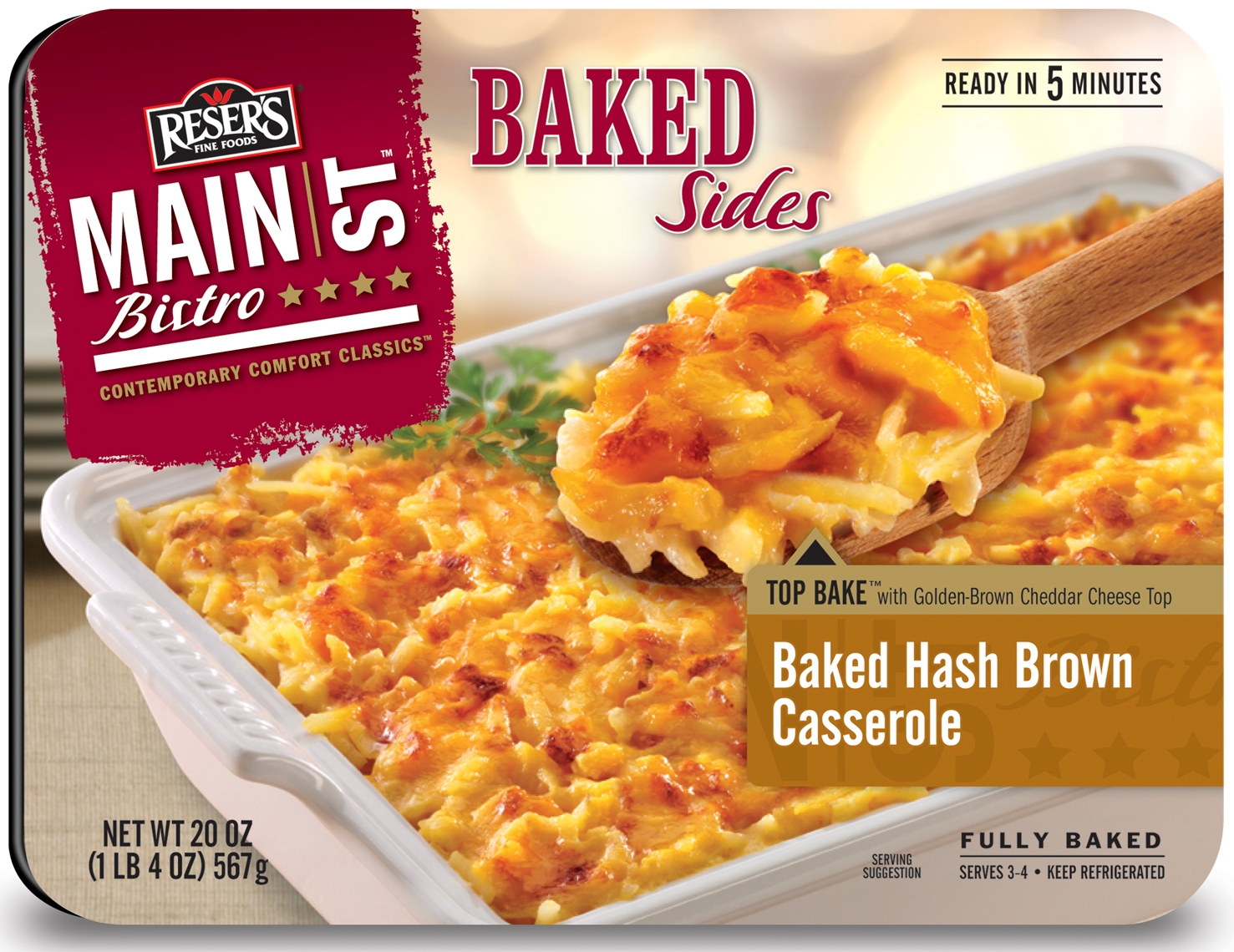 Beaverton, OR (PRWEB) May 05, 2011
Resers new line of fully baked side dishes are packed with cheese, flavor and convenience. Resers Main St. Bistro Baked Scalloped Potatoes, Baked Mac & Cheese and Baked Hash Brown Casserole offer a delicious short-cut to making casseroles from scratch.
The average American family spends less than 30 minutes making dinner, states John McCarthy, category manager. And nearly 80 percent of Americans have no idea what theyre going to have for dinner as late as 4:00 pm according to The Richards Research Group. For those caught in the Whats for Dinner? dilemma, Resers fully baked side dishes offer a tasty and easy short cut.
Why Baked is Better
Whats the secret? Each baked side dish has a light, crunchy, golden brown Top Bake cheddar cheese crust that delivers home-baked taste right from the microwave. Frozen entrees can take an hour to cook or lack that satisfying crunch of a homemade dish, states McCarthy. Resers refrigerated baked sides can be prepared in the either microwave or oven and offer a fresh, out-of-the-oven taste.
About Main St. Bistro Baked Sides
These three rich and savory dishes pair well with beef, chicken or pork entrées.
1. Main St. Bistro Baked Scalloped Potatoes: This rich and creamy baked casserole features layers of tender potatoes topped with a golden brown cheddar cheese crust.
2. Main St. Bistro Baked Mac & Cheese: This rich and savory baked casserole topped with a golden brown cheddar cheese crust is comfort food at its tastiest.
3. Main St. Bistro Baked Hash Brown Casserole: This hearty casserole has hash brown style potatoes and is topped with a golden brown cheddar cheese crust.
Available in the West
These side dishes are available in leading supermarkets and specialty stores across the Western US.
About Resers
Oregon-based Resers is the No. 1 national brand of deli salads and side dishes. Sixty years after Mildred Reser perfected her world-famous potato salad, the company now serves up a variety of comfort food classics. From picnics, to tailgaters, to holiday entertaining, Resers is proud to be part of the extended American family. Founded in 1950 by Earl and Mildred Reser, the company remains privately owned and operated and committed to providing delicious comfort food classics. Visit http://www.resers.com.
###
Read the full story at http://www.prweb.com/releases/2011/5/prweb8375719.htm.
Page: 1
Related Keywords:
food, beverage, food, food safety, lifestyle and leisure, lifestyle (house and home), family, family planning, economy, business and finance, financial and business service, business enterprises, business (general), consumer goods, consumer issue, consumer confidence, consumer issue
---