New AIIM Study Finds Killer Apps Will Drive Big Data Initiatives
To Mine Value From Big Data, Organizations Need to First Manage Structured and Unstructured Data and Source the Expertise to Exploit New Tools and Analytic Capabilities
(May 29, 2012)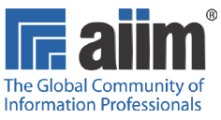 SILVER SPRING, MD -- (Marketwire) -- 05/29/12 -- AIIM, the global community of information professionals, today announced a new Industry Watch Report titled, "Big Data - Extracting value from your digital landfills." The research publication offers business insight into the key drivers, issues and deployment of Big Data, including the demand for unstructured analysis techniques. The study found 70 percent of business and technology professionals have a killer application idea for Big Data that could be used for competitive advantage, running the business smoothly or detecting non-compliance, although the majority of respondents regard details as closely guarded trade secrets.
More than half of respondents want to make use of Big Data and, over the next three years, plan to invest in consultancy services, hardware and software. Issues holding users back include lack of expertise, cost and the difficulty of connecting their datasets. In fact, 26 percent of organizations are still struggling to organize their content. Opening up unmanaged content for search or analysis exposes security risks -- a concern for 64 percent and a definite show-stopper for 19 percent.
Despite concerns, 61 percent see the value in linking structured and unstructured datasets, and 56 percent want to carry out sophisticated analytics on unstructured content. Currently, customer communications monitoring, trend spotting and content categorizing are the most popular applications of Big Data techniques. Fully half of the respondents are interested in applying Big Data to real-time prediction or incident prevention by analyzing data as diverse as social media sentiment, Web behavior and help desk calls, although only 10 percent are currently doing so.
"Business managers should ask blue-sky 'if only we knew' questions about the business before thinking about how it can be done and at what cost," said Doug Miles, director of market intelligence at AIIM. "If you play those questions against the data you already have, data you could collect or data that you could source elsewhere, it will enable you to make the best use of your Big Data investment."
In order to analyze the massive volumes of new structured and unstructured information that are streaming into organizations, many information professionals are considering cloud technologies. However, due to concerns over security, the majority of respondents, 88 percent, would be inclined to create big datasets for analysis on-premise or in a private cloud rather than as a SaaS application or hosted on a public cloud infrastructure.
The ability to analyze and correlate Big Data and Big Content repositories is considered very useful by the majority of respondents. In particular, most see the linking of unstructured text or rich media data with structured transactional data very attractive. The key to executing the killer application on Big Data will require expertise and generic analytic platforms. For now Big Data is still in the early adoption phase, although AIIM foresees significant growth in the next two to three years.
The full report, "Big Data - Extracting value from your digital landfills" can be downloaded from the AIIM website at www.aiim.org/Research/Industry-Watch/Big-Data-2012. The research was underwritten by Actuate, Attivio, EMC and IBM.
About AIIM
AIIM has been an advocate and supporter of information professionals for nearly 70 years. The association's mission is to ensure that information professionals understand the current and future challenges of managing information assets in an era of social, mobile, cloud and big data. Founded in 1943, AIIM builds on a strong heritage of research and member service. Today, AIIM is a global, non-profit organization that provides independent research, education and certification programs to information professionals. AIIM represents the entire information management community, with programs and content for practitioners, technology suppliers, integrators and consultants.
About Actuate
Actuate Xenos Group products enable organizations to develop, implement and manage enterprise-class content management solutions. Our technology is used to design, store and deliver high volume content such as statements, policies, and bills for top-tier organizations in financial services, insurance and telecommunications. www.actuate.com
About Attivio
Attivio's Active Intelligence Engine integrates and correlates structured data and unstructured content in ways never before possible -- revealing not only "what" trends have occurred, but also "why" they took place -- to provide the business agility and breakthrough insight required to seize opportunities, solve challenges and fulfill your strategic vision. www.attivio.com.
About EMC
EMC's Information Intelligence Group provides intelligent capture, case-management, customer communications and governance software and services that solve even the most complex information challenges organizations face today -- from information compliance and governance to streamlining mission critical business processes, on premise or in the cloud. www.EMC.com.
About IBM
Enterprise Content Management solutions from IBM help companies realize the value of content for better insight and business outcomes. IBM ECM can help companies transform the way they do business by enabling them to put enterprise content in motion -- capturing, activating, socializing, analyzing and governing it throughout the entire lifecycle. www.ibm.com
Copyright @ Marketwire
Page: 1
Related Keywords:
AIIM, Big Data, Information Professional, Killer Apps, structured and unstructured information, Broadcast, Management, Streaming, Digital, Business, Standards/Initiatives, Internet Media, Social Media, Marketwire, , Financial, Internet Technology, Business,
---