Network Communications, Inc. Completes Sale of Business Assets
The Company Remains Focused on Lead Generation Through Internet, Social Media Marketing Services, Mobile, Targeted Print Serving the Multi-Family and Luxury Segments of the Housing Market
(June 28, 2012)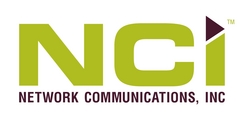 LAWRENCEVILLE, GA -- (Marketwire) -- 06/28/12 -- Network Communications, Inc., a leading local media company providing lead generation, advertising and Internet marketing services to the housing industry, announced it has completed a transaction today that included the sale of certain business assets, such as The Real Estate Book, Mature Living Choices, New Home Finder, as well as the publication printing division. The Purchaser of these assets was Lion Equity Holdings, LLC in conjunction with Scott Dixon and Stuart Christian, both of whom were NCI management executives prior to the completion of the sale, and have formed a new company named NewPoint Media Group.
NCI is retaining the assets associated with Apartment Finder, Unique Homes, ByDesign Publishing, and all its home design and home improvement titles such as Atlanta Home & Lifestyles, New England Home, Mountain Living, among others, as well as Digital Sherpa and the Netdel distribution operations.
"We are pleased with the outcome of this transaction which will allow NCI to streamline operations, and sharpen our management focus even further on creating products and services that continue to address the needs of our core customers," says Fulton Collins, NCI's Chairman and CEO. Gerry Parker, NCI's President and CFO adds, "We'll also be able to allocate resources and capital more effectively, leverage our solid online and social media franchises, expand into new market segments, and further position NCI as one of the strongest players in the local lead-generation and marketing services segment."
In recent years, NCI has introduced a number of innovative b-to-b marketing services in response to customer demand for lower-priced, high-impact digital solutions. One of its most successful new offerings has been the DigitalSherpa suite of social media marketing services, which has over 2,000 customers across a number of verticals.
NCI retains a leading strategic advantage in its industry through its commitment to an integrated media business approach and process that combines targeted print, online, social media tools, proprietary industry events and mobile offerings.
NCI and NewPoint will continue to have an ongoing business relationship. NCI will be providing distribution services to NewPoint while NewPoint provides printing services to NCI.
NCI's senior management team stays in place and is as follows:
Marcia Bollinger, President, Apartment Finder
Adam Japko, President Digital Sherpa/Home Design Divisions
David Coleman, Vice President Sales Operations
Stuart Richens, Group Vice President Interactive Operations
Diana Young, Vice President Finance & Operations
Gerry Parker will continue to serve as President and Chief Financial Officer while Fulton Collins continues as NCI's Chairman and Chief Executive Officer.
About NCI
Network Communications, Inc. is a leading local media company providing lead generation, advertising and Internet marketing services to the luxury and multi-family segments of the housing industry. The Company's leading brands are Apartment Finder, DigitalSherpa, Unique Homes, New England Home and Atlanta Homes & Lifestyles. The Company's strategy focuses on providing high-quality and measurable marketing solutions to local clients by leveraging its proprietary prospect-focused distribution, social media and online franchises, and content management infrastructure.
Contacts:
Gerard Parker
President/CFO
NCI
678-346-9399
e-mail: gparker@nci.com

Tami McCarthy
TMG Public Relations
212-750-5755
e-mail: tami@tmgpr.com


Copyright @ Marketwire
Page: 1
Related Keywords:
NCI, Network Communications, The Real Estate Book, Apartment Finder, Real Estate, Business, Sale, England, Marketwire, Inc., Financial, Marketing Services, Internet Technology, Business, Internet, england,
---