Net Optics' Phantom Virtualization Tap(TM) Now Extends Support Across Multiple Hypervisors -- Xen, Oracle VM, vSphere 5, KVM and More -- for Unprecedented Visibility
Latest Advance Reinforces Net Optics' Leadership in the Monitoring Access Arena, With an Enhanced Range of Capabilities That Address Both the Virtual and Physical Environments
(May 07, 2012)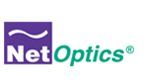 SANTA CLARA, CA and LAS VEGAS, NV -- (Marketwire) -- 05/07/12 -- Net Optics, Inc., the leading provider of intelligent access and monitoring architecture, has expanded the award-winning capabilities of its milestone Phantom Virtualization Tap™ -- the industry's first and only solution to bridge both physical and virtual environments. This latest initiative extends support across all best-of-breed hypervisors while retaining the same price point for these added capabilities. Net Optics will demonstrate the operability and business benefits of the Phantom Virtualization Tap at Interop (Booth #1021) in Las Vegas on May 8-10 as well as at Citrix Synergy 2012 (Booth #506) on May 9-11. Best of Interop 2012 Finalist, Spyke™, will also be demonstrated at each booth to show how easy and seamless it is to deploy application performance monitoring (APM) in seconds.
The Phantom Tap's Xen support increases its utility to the growing number of companies now adopting the popular hypervisor. Enterprises with large deployments of Citrix Xen, Oracle VM or other Xen-based virtualization solutions can capture virtual traffic of interest at the kernel layer and deliver it to tools in the physical instrumentation layer -- optimizing that investment. In contrast to other tool-specific approaches, the Phantom Virtualization Tap is purpose-built for smooth integration into customer's existing infrastructure.
"Our goal is to help companies achieve the most efficient and scalable infrastructure," said Sharon Besser, Net Optics VP of Technology. "We're working to keep our customers' networks running at peak performance as they shift to the virtual environment. Releasing a product with the ability to monitor Xen -- a leading hypervisor family -- was the next logical customer driven step for us."
At its inception, the Phantom Virtualization Tap quickly became a key resource for companies needing a solution that addressed both the physical and virtual environments. The Tap helps evolving organizations maintain auditing compliance, cost-efficiency and security. In addition, the Phantom Tap's ability to address both physical and virtual environments across diverse hypervisor families is critical to highly regulated industries such as financials, pharmaceuticals and manufacturing. Unique scalability -- plus the simplicity and ease of management enabled by Net Optics' versatile Indigo Pro™ Management Platform -- make this Tap ideal for mid-tier to large enterprises and hosting providers.
"When Net Optics decided to develop a kernel-module monitoring and access solution for every platform, we knew we were defining the de facto standard for the entire market," said Ran Nahmias, Director of Virtualization and Cloud Solutions. "By integrating cross platform and tool agnostic virtual networking features, Net Optics ensured that the Phantom Virtualization Tap would be the most comprehensive solution on the market."
Pricing and Availability
The Phantom Virtualization Tap will be available in May 2012 at a list price of $3,500 per cross platform monitor. It will be sold through select partners and VARs.
RELATED LINKS AND CONVERSATIONS
About Net Optics, Inc.
Net Optics is the leading provider of Intelligent Access and Monitoring Architecture solutions that deliver real-time IT visibility, monitoring and control. As a result, businesses achieve peak performance in network analytics and security. More than 7,000 enterprises, service providers and government organizations -- including 85 percent of the Fortune 100 -- trust Net Optics' comprehensive smart access hardware and software solutions to plan, scale and future-proof their networks through an easy-to-use interface. Net Optics maintains a global presence through leading OEM partner and reseller networks.
PR Contact
Caitlin Epstein
Eastwick
415.820.4177
[email protected]


Copyright @ Marketwire
Page: 1
Related Keywords:
Net Optics, Manufacturing, Manufacturing/Production, Manufacturing, Security, Networking, Business Issues, Hardware, Management, Marketwire, Inc., , Interop Attendees, Business, Family, Other,
---