Net Optics' Flagship Director(TM) Family Eliminates Downtime and Increases Efficiency With Powerful New Capabilities
High-Performance DNM-101 Module Provides Virtual Zero Delay (VZD) Protection, Fast Switching Speed, Continuous Uptime, and Streamlined Compliance
(October 17, 2011)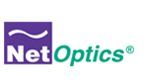 SANTA CLARA, CA -- (Marketwire) -- 10/17/11 -- Net Optics, Inc., the industry's leading provider of intelligent access and monitoring architecture, today announces expanded reliability, accelerated switching speed, downtime protection, and other advances to the Director family of solutions enabled by the state-of-the-art Director Network Module DNM-101. All models of Director with the 5.0 upgrade support these new capabilities.
The DNM-101 module's sophisticated Virtual Zero Delay circuitry -- available on all ports of the module -- guarantees that inline copper connections never lose their links, even during total power failures or power-up and down events. DNM-101's VZD feature also eliminates, in nearly all cases, the lengthy, cumbersome renegotiation cycles that cost precious seconds or even minutes of link downtime. Plus, the DNM 101 module is completely passive -- meaning that it cannot affect or disrupt traffic on the network.
Customers using the new Director solution also gain the important advantage of compliance with the latest IEEE 802.3az, and Synchronous Ethernet (SyncE), standards. SyncE is a standard for frequency distribution over Ethernet links that is pivotal for meeting escalating customer bandwidth demands. 802.3az (Energy Efficient Ethernet) allows for less power consumption during periods of low data activity.
Comprehensive testing reveals that these new DNM-101 module-enabled advances place Director far ahead of current market offerings in terms of reliability, performance and efficiency. 12Gbps throughput and full ROHS compliance round out a solution that relieves customer reliability concerns while streamlining overall network performance. This improves customers' ability to meet soaring bandwidth demands with far less concern over latency issues or compromise of Service Level Agreements (SLAs). Regardless of power on the network, customers are now assured of continuous uptime and availability.
This groundbreaking module is available now and is priced at $3500.
About Net Optics, Inc.
Net Optics is the leading provider of Intelligent Access and Monitoring Architecture solutions that deliver real-time IT visibility, monitoring and control. As a result, businesses achieve peak performance in network analytics and security. More than 7,000 enterprises, service providers and government organizations -- including 85 percent of the Fortune 100 -- trust Net Optics' comprehensive smart access hardware and software solutions to plan, scale and future-proof their networks through an easy-to-use interface. Net Optics maintains a global presence through leading OEM partner and reseller networks.
PR Contact
Eastwick Communications
408.470.4865
netopticspr@eastwick.com


Copyright @ Marketwire
Page: 1
Related Keywords:
Network monitoring, network visibility, network tap, application monitoring, network security, Security, Business Issues, Hardware, Marketwire, Inc., IT (Information Technology), Security, Copper, Family, Other,
---