Net-Neutrality Complainant Seeking Emergency Action From the Federal Communications Commission (FCC)
(May 22, 2012)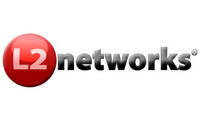 WASHINGTON, DC -- (Marketwire) -- 05/22/12 -- L2Networks Corp. (L2N) filed the first formal net-neutrality (open internet) complaint with the Federal Communications Commission today, challenging the legality of alleged actions taken by Mr. Ronald Skates, Director of Telecommunications of The Albany Water Gas & Light Commission, a regional utility and fiber-optic based Competitive Local Exchange Carrier (CLEC) regulated within the state of Georgia.
Recently, The Albany Water, Gas & Light Commission filed a criminal complaint against L2Networks alleging theft-of-service in Dougherty County, Georgia. The alleged claim against L2Networks states L2N should have compensated the utility for use of their fiber-optic internet infrastructure whilst delivering Voice over IP (VoIP) services over the utilities "internet backbone" to existing internet customers of the utility.
The filing set to address Federal law was issued nearly in concert with the proceeding of a formal complaint issued by L2Networks to the Georgia Public Service Commission (PSC) in order to address potential outstanding issues that may fall outside of the state PSC's jurisdiction.
The impact of Mr. Skate's legal complaint, if successful, has the potential to immediately create an irreversible ripple effect along with the creation of various legal challenges across nearly every national content and application provider like Netflix, Vonage, Packet8, Facebook, Google, Amazon and other entities that provide application based services across "the internet".
A spokesman for L2Networks said, "We are deeply concerned that the alleged claim could potentially change the landscape of the national internet marketplace as residential and commercial consumers see it today. The FCC's report and order #10-201 was designed specifically to prevent these types of activities; however the manipulative use of the criminal legal system to create an anti-competitive environment and otherwise remove the local competition, is 'far reaching' at best."
"We have requested the FCC's intervention with regard to this matter to investigate the aforementioned claims while proceeding with corrective action as required or as deemed necessary by the regulatory authority to protect the national and global interest of the public and the internet application industry alike."
Add to Digg Bookmark with del.icio.us Add to Newsvine
Media Contact:
Daniel Ackland
Director of Media Relations
e Email Contact
v 202.350.9194
f 202.350.9195

HTTP://L2NET.COM/NEWS/


Copyright @ Marketwire
Page: 1
Related Keywords:
L2Networks Corp., Marketwire, ,Internet Technology,Internet,Other,
---