Nectari for Sage ERP X3 From Tangerine Software Provides Midsized Companies With Powerful Business Intelligence
Sage's Partnership With Tangerine Software Brings Businesses Cost Savings, Increased Productivity, and More Accessible Business Management Information
(January 09, 2012)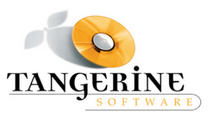 SAINT-LAURENT, QC -- (Marketwire) -- 01/09/12 -- Tangerine Software today announced the availability of Nectari for Sage ERP X3, a business intelligence solution from Tangerine Software that is fully integrated with Sage ERP X3. With Nectari, businesses can easily and securely access their enterprise-wide business data through simple-to-use, real-time business analysis and reporting tools. It provides users with better insight into critical business information resulting in rapid, proactive decision making to help direct the course of business events. Nectari also offers functions that improve financial and business processes such as budgeting and forecasting, and it supports and facilitates real-time integrated access from Microsoft Excel to Sage ERP X3 and other data sources. As part of the Sage ERP portfolio, Sage ERP X3 is a full-service enterprise management software system for global mid-market companies designed to support the most elaborate business processes, while remaining cost-effective, quick to implement and simple to use.
The tight and secure integration of Nectari with Sage ERP X3 ensures data integrity and the reliability of critical business information. Along with the capability of growing in tandem with business needs, Nectari also provides:
An intuitive and easy-to-use user interface
Real-time access to all enterprise data
Rapid consolidated information from all systems
Capabilities beyond business intelligence such as budgeting and forecasting
Prebuilt Sage ERP X3 templates for sales, production and financial analysis
A low total cost of ownership
"Nectari Business Intelligence has provided us with immense flexibility and efficiency," commented Marc Lefebvre, Vice President and Chief Information Officer of chocolate confectioner Ganong Bros Ltd. "Since we've installed Nectari, we've experienced a 30-fold time improvement of our fiscal year financial statement reporting from 90 min to 3 min. We are also now able to do everything from sorting to filtering to analysis with Nectari -- which is remarkable -- as well as customize templates specifically for our purposes."
"We're very excited about Sage's certification of our Nectari solution," states Greg Brown, President of Tangerine Software. "Sage has recognized the value-add that Nectari brings to Sage ERP X3. With many satisfied Sage ERP X3 customers already, Tangerine Software looks forward to further expanding Nectari into the Sage ERP X3 market."
Businesses can rely on Sage ERP X3 to handle the complexities of their operations and processes while powering the growth of their company. By significantly simplifying the management of international operations, Sage ERP X3 allows businesses to run a global organization from one single instance of the system, while complying with the local regulations and business rules of each country in which they conduct business.
"We're excited to partner with Tangerine. The ease of use of Nectari brings robust Business Intelligence capability to more Sage ERP X3 users and is a strong addition to the core capabilities of our solution," stated Jean Huy, Director of Product Management and Marketing for Sage. "With Tangerine's Nectari, we're providing a greater experience to our customers as well as an efficient tool to help them make the most of their ERP data and increase their business insight."
For more information on Nectari BI from Tangerine Software, please visit their site here.
For details on Sage ERP X3, please visit www.sageerpx3.us.
About Tangerine Software
Founded in 1992, Tangerine Software has provided ERP solutions to over 200 mid to large size organizations in Canada and the United States. Tangerine Software's partners include world renowned organizations such as Sage, Infor, and IBM. In response to customer demand for a superior Business Intelligence solution, Tangerine Software developed and went to market with Nectari Business Intelligence in 2002. It has since become a great success with customers throughout North America. For more information, please visit www.tangerinesoftware.com.
Press Contact:
Greg Brown
President
Tangerine Software
(514) 748-9309
[email protected]


Copyright @ Marketwire
Page: 1
Related Keywords:
ERP, business intelligence, BI, Canada, USA, Marketwire, , Financial, Business, Other,
---