Navigate Washington With Free App: Version 2.0 of Inauguration Mobile App From Qorvis and Patton Boggs
Free Location-Aware Mobile Application Available for iPhone and BlackBerry Bold
(January 13, 2009)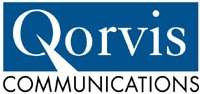 WASHINGTON, DC -- (Marketwire) -- 01/13/09 -- Qorvis Communications and Patton Boggs released the latest version of a new inauguration mobile application today to help inaugural guests navigate Washington from the palm of their hand.
The new version of the application is free and easy to download at www.navigatingwashington.com. The application includes a new polling component to gauge real-time user sentiment about inaugural events through a feature called, "Speak Your Mind."
Co-developed with FortiusOne, with data analyzed and visualized through its GeoCommons platform, the application takes a page from President-elect Obama's campaign playbook. It poses questions based on key points presented during inaugural events and allows users to vote and express their support or opposition via their smart phones. Users can instantly see where they and thousands of others fall on a map.
The first version, launched on December 18, 2008 by Patton Boggs and Qorvis, was named "Phone App of the Week" by The New York Times. The app is also listed by the Washington, DC government on its official inauguration page.
The location-aware (GPS) application provides information about all inaugural galas and events and delivers details in real time about where to eat, what Metro line to take, and how to find museums and other attractions in the nation's capital. It also provides walking directions to the inauguration ceremony. Videos explaining how to use the app are available here and here.
Information available through the inauguration application includes:
-- Inaugural events (balls, galas, etc.)
-- Zagat Restaurant Guide
-- Walking directions to the inauguration
-- Metro train and bus schedules
-- News and alerts
-- Free Wi-Fi zone locations
-- Local weather and traffic
-- Starbucks locations
-- ATM-bank search
-- Parking garages
The 2009 Inauguration Guide Application is a reflection of the broader services Qorvis and Patton Boggs provide: helping organizations and companies navigate the complexities and nuances of Washington, with regard to legal services, public affairs, issue advocacy, and media and public relations.
About Qorvis
Qorvis Communications is one of the nation's largest independent communications firms. Formed in August 2000, Qorvis provides its clients with expertise in the areas of advertising, public and media relations, public affairs, marketing communications, Internet campaigns, investor and financial relations, grassroots, and research and opinion surveys. For more information, visit www.qorvis.com.
About Patton Boggs
Based in Washington DC, Patton Boggs is a national leader in public policy, litigation, and business law and is well known for its deep bipartisan roots in the national political arena. With nine offices and more than 600 lawyers and professionals, the firm provides comprehensive, practical, and cost-effective legal counsel to clients around the globe.
About FortiusOne
FortiusOne is leading the next-generation of location intelligence by bridging the powerful analysis of GIS with the open and intuitive GeoWeb. FortiusOne's GeoCommons delivers visual analytics through maps; enabling non-technical professionals to view multiple datasets, draw conclusions, make decisions and solve problems without traditional GIS overhead. http://geocommons.com/
Image Available: http://www2.marketwire.com/mw/frame_mw?attachid=903236
Image Available: http://www2.marketwire.com/mw/frame_mw?attachid=903249
Image Available: http://www2.marketwire.com/mw/frame_mw?attachid=903250
Image Available: http://www2.marketwire.com/mw/frame_mw?attachid=903231
Image Available: http://www2.marketwire.com/mw/frame_mw?attachid=903248
Image Available: http://www2.marketwire.com/mw/frame_mw?attachid=903237

Add to Digg Bookmark with del.icio.us Add to Newsvine
Contacts:
Rebecca Carr
Email Contact
202-457-6186

Renate Geerlings
Email Contact
202-255-2744


Copyright @ Marketwire
Page: 1
Related Keywords:
Qorvis, Inauguration, Patton Boggs, PointAbout, FortiusOne, iPhone, BlackBerry, Inaugural Events, Marketwire,Apple Computer,Financial,Internet Technology,Business,Internet,Other,
---