NaviNet Names Dodge Communications, Scratch Marketing + Media, and Version 2.0 Communications NA as Public Relations Counsel
(December 14, 2011)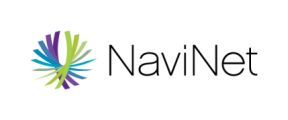 BOSTON, MA -- (Marketwire) -- 12/14/11 -- NaviNet, America's largest real-time healthcare communications network, serving 121 million covered lives, announced today that it has selected Dodge Communications, Scratch Marketing + Media, and Version 2.0 Communications NA as partners to drive a multi-media strategic national, international, and healthcare industry public relations initiative.
Together, the three agencies will create corporate and brand awareness programs, as well as thought leadership. Atlanta, Ga.-based Dodge Communications, an integrated communications agency serving the healthcare industry, will leverage its extensive industry expertise and strong media relations capabilities to successfully promote NaviNet's patient-centric mission. Scratch Marketing + Media, based in Cambridge, Ma., will guide NaviNet as it continues to generate awareness in the digital and social media arena. Version 2.0 Communications, headquartered in Boston, Ma., will work with NaviNet's management team to promote the company's product portfolio and highlight the company's leadership and vision in healthcare IT innovation.
"We are excited to provide strategic counsel as NaviNet embarks on this important new initiative," said Brad Dodge, CEO of Dodge Communications. "Product launches often create the need for very targeted messaging and supporting tactics such as media outreach. We look forward to educating the market on the benefits of the NaviNet care collaboration suite while establishing NaviNet executives as thought leaders in value-based care."
"NaviNet is one of the thought leaders in the health IT space," said Lora Kratchounova, Principal of Scratch Marketing + Media. "We look forward to helping them continue to shape the digital dialog and offer the company's collective expertise via social marketing channels."
"The addition of NaviNet to our growing roster of national and international clients marks a momentous growth period for our agency," said Maura FitzGerald, Version 2.0 Communications. "We pride ourselves on our ability to couple the most strategic communications counsel with proven execution for the industry leaders who comprise our client roster. We're looking forward to a long and mutually beneficial relationship with NaviNet."
About NaviNet
NaviNet, America's largest real-time healthcare communications network, securely links leading health plans, industry partners and the government to hundreds of thousands of physicians, clinicians and other healthcare professionals. More than 75 percent of the nation's physicians are enrolled in the NaviNet Network, which touches 121 million covered lives. NaviNet's care collaboration solutions and services for unified patient information management (UPIM) address the full lifecycle of healthcare data management by providing single-source access to patient-centric administrative, financial and clinical information to reduce costs, increase efficiencies and improve quality of care. The NaviNet solution suite includes NaviNet Insurer Connect, NaviNet PM, NaviNet EMR, NaviNet Mobile Connect, NaviNet Doc Xchange, and NaviNet Medicare Connect. For more information, or to sign up for NaviNet, please visit www.NaviNet.net or call 617-715-6000 or 800-805-7569. Connect with us on our blog, Twitter, Facebook and LinkedIn.
About Dodge Communications
Dodge Communications is a full-service public relations and marketing agency serving the healthcare industry. Dodge's award-winning programs help companies build brand awareness, establish thought leadership and generate demand. For more information, visit www.dodgecommunications.com or call (770) 998-0500. The Dodge Communications Blog provides insights on the latest healthcare industry, marketing and public relations news and issues.
About Scratch Marketing + Media (http://www.scratchmm.com)
Scratch Marketing + Media is a marketing strategy, communications, and social media agency serving technology, healthcare, and online services companies. We help our clients answer these two questions: How do we get noticed and How do we continue to grow now that the path to purchase and loyalty is complex, dynamic, and iterative? Contact us to learn how you can run an objective assessment of your social marketing program.
About Version 2.0 Communications
Version 2.0 Communications is a public relations and digital communications agency that specializes in fueling growth and facilitating transformation. Our skilled professionals leverage their years of experience, influencer relationships and innovative, creative and effective communications programs to achieve results that dominate their markets. Version 2.0 works with a broad spectrum of clients from large consumer brands to professional services organizations and technology innovators. Our global reach allows us to design, manage and implement coordinated communications programs that are modified to drive the greatest impact.
Copyright @ Marketwire
Page: 1
Related Keywords:
NaviNet Public Relations, Scratch Marketing + Media, Dodge Commincations, Version 2.0 Communications, Marketwire, ,Financial,Other,
---