NaviNet Holds Chief Medical Officer (CMO) Advisory Board Meeting on Patient and Provider Engagement
U.S. Chief Technology Officer Todd Park Addresses Group
(April 11, 2012)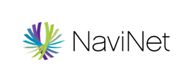 BOSTON, MA -- (Marketwire) -- 04/11/12 -- NaviNet, America's largest real-time healthcare communications network, serving more than 121 million members, hosted its second NaviNet Chief Medical Officer (CMO) Advisory Board meeting today. Comprising healthcare executives and clinical leaders, the NaviNet CMO Advisory Board members represent health plans and organizations serving both the payer and provider markets.
The April meeting focused on best practices in engagement for accountable care, particularly the patient-centered medical home (PCMH). Patient and provider engagement is one of the most challenging aspects of care delivery. For this reason, every session during the forum focused on a facet of the patient and provider engagement puzzle. Todd Park, the chief technology officer of the United States, led a discussion on policy-related considerations and strategies to engage patients and physicians and the place for IT in medical home engagement.
Jay Driggers, Director, Consumer Engagement, Horizon Healthcare Innovations, and Thomas McCarrick, MD, Vanguard Medical Group, chaired a session on health plan and provider patient engagement efforts in the context of the PCMH. Steve Wegner, JD, MD, Chairman of North Carolina Community Care Network, and Troy Trystad, PharmD, MBA, Ph.D., Director of the Network Pharmacist Program, Community Care of North Carolina, talked with the group about Community Care of North Carolina's best practices in provider engagement and the PCMH.
NaviNet also hosted an interactive session on digital patient engagement, moderated by Douglas Goldstein, a leading healthcare author, entrepreneur, and "eFuturist." Joshua Greenbaum, principal at Enterprise Applications Consulting, challenged board members to harness winning strategies using mobile, social media, gamification, and behavioral economics to achieve higher levels of patient engagement for better health.
Hosts S. Michael Ross, MD, MHA, Chief Medical Officer, NaviNet, and Deborah Zimmerman, MD, Chief Medical Officer, Lumeris, moderated the discussion.
"We at NaviNet are delighted to bring together this exceptional group of healthcare executives and thought leaders to apply their expertise to the challenges around patient and provider engagement to optimize the benefits of collaborative care," said Dr. S. Michael Ross. "The shared learnings will help all of our organizations to deliver better care more cost-effectively in this rapidly transforming healthcare milieu."
About NaviNet
NaviNet, America's largest real-time healthcare communications network, securely links leading health plans, industry partners, and the government to hundreds of thousands of physicians, clinicians, and other healthcare professionals. More than 75 percent of the nation's physicians are enrolled in the NaviNet Network, which touches 121 million covered lives. NaviNet's care collaboration solutions and services for unified patient information management (UPIM) address the full lifecycle of healthcare data management by providing single-source access to patient-centric administrative, financial, and clinical information to reduce costs, increase efficiencies, and improve quality of care. For more information, or to sign up for NaviNet, please visit http://www.NaviNet.net or call 617.715.6000 or 1.800.805.7569.
Media Contact
NaviNet, Inc.
Laura McCaughey
617.715.6431
Email Contact


Copyright @ Marketwire
Page: 1
Related Keywords:
patient engagement, collaborative care, accountable care, PCMH, USA, Marketwire, , Financial, Other,
---