National Consumer Research Institute Predicts Top Five Health Trends for 2012
Liquid Energy Shots and Health-Related Smartphone Apps Top List of Consumer Health Trends That Will Dominate in the New Year
(December 28, 2011)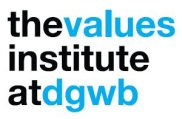 SANTA ANA, CA -- (Marketwire) -- 12/28/11 -- The need for better sleep and a growing appetite for liquid energy shots and health-related smartphone apps are among the top consumer health trends expected to make headlines in 2012, according to a leading national research group studying health-related attitudes and behavior in America.
The Values Institute at DGWB, a social science research entity based in Santa Ana, Calif., used observational studies to identify five health and wellness trends that Americans are most likely to embrace in 2012. The list is an extension of the Institute's extensive work in values-based marketing and social entrepreneurialism, as well as a long-term partnership with the international research firm Iconoculture of Minneapolis.
The top five consumer health trends for 2012 are:
1. America's Infatuation with Boosting Energy... Naturally. The recent surge in the popularity of liquid energy shots like Red Bull, Monster and 5-Hour Energy should continue. Far beyond a Millennial-only trend, these products are increasingly popular with seniors, as evidenced by 5-Hour's partnership with John Ratzenberger. There is a potential for a backlash as health-seeking consumers look for the same boost from 100% natural sources with ingredients they can pronounce. These could include green tea extract, vitamins, whole grains, raw foods like bananas and dates and specifically designed products like Jamba Juice and V8 Energy Shots.
2. Sleepless in America... Especially Among Women. Sleep may be to this decade what fitness and diet were to the 1980s and 1990s. Faced with new evidence linking inadequate sleep with weight gain, high blood pressure, depression and lowered immunity, more consumers will connect health and shut-eye in 2012. Seventy-six percent of Americans want to improve the quantity and quality of the sleep they get, while the National Sleep Foundation says that two-thirds of all women have regular sleep problems. Globally, sleep deprivation affects the quality of life of 45% of the world's population, according to the World Association of Sleep Medicine.
3. The Rise of the "Flexitarians." While the U.S. vegetarian/vegan population will remain small, more consumers in 2012 will become "Flexitarians," those that consciously reduce their meat intake for health reasons but still occasionally enjoy animal protein. One of the best evidences of this trend is the growing popularity and social media following of the nonprofit Meatless Monday initiative, developed in association with John Hopkins' Bloomberg School of Public Health.
4. Digital accountability. Americans understand the need for exercise but often lack the motivation and accountability to make it part of their regular routine. Enter a bevy of new social media platforms that offer this encouragement digitally. Stikk.com empowers consumers to create "Commitment Contracts" to lose weight, exercise regularly or quit smoking, while the Reebok Promise Keeper awards users with a Facebook or Twitter "call-out" when they complete a scheduled workout. 2012 will also be marked by more products like FitBit Ultra or Jawbone Up, which allow participants to wirelessly track their physical activity and progress online.
5. DIY health? There's an app for that. The DIY health movement that started as a backlash to high medical costs and impersonal service will continue to surface in 2012 in the form of smartphone applications enabling consumers to monitor their health 24/7/365. Examples range from Withering's Blood Pressure Monitor, which takes the user's blood pressure and sends it directly to a doctor, to the Skin Scan, which scans and monitors moles over time. The 9,000+ health-related apps in the Apple App Store is expected to balloon to 13,000 by the end of 2012.
"These trends are consistent with the growing importance of health in America -- if not yet as a daily routine than certainly as a primary goal in 2012 for three out of four consumers," explained Mike Weisman, president of the Values Institute at DGWB. "It's not an exaggeration to say that health is the new prestige barometer in this country -- meaning that the great majority of Americans would rather be considered healthy rather than wealthy."
"Certainly, this trend will have major implications for marketers and retailers looking to sway consumer opinion in the New Year and beyond."
The Values Institute at DGWB is a division of Santa Ana-based DGWB Advertising & Communications. The agency's Balanced Healthy practice teamed up with Iconoculture in early 2011 to study the behavior of the 74 percent of Americans who actively take steps to maintain or improve their health. A total of 2,800 adults ages 18 and above participated in the national online study rating personal values and health actions. This undertaking led to the creation by DGWB and Iconoculture of six new healthy consumer segments that are based on shared values rather than traditional usage and demographics.
"By looking at shared values instead of the more traditional metrics, we're able to connect people at a deeper level on the basis of their common emotional and philosophical beliefs about health and wellness," said Mark Weinfeld, director of The Values Institute. "The study gives us a unique vantage point to accurately identify, follow and predict consumer trends."
For details, go to the Values Institute at DGWB website at http://www.thevaluesinstitute.org/.
About The Values Institute at DGWB
The Values Institute at DGWB is a social science research entity housed at Southern California's DGWB Advertising & Communications. The Values Institute grew out of the agency's more than two decades of work helping Fortune 500 clients and nonprofits build long-term relationships with their constituents based on shared values and socially responsible behavior. Founded by DGWB President Mike Weisman and Chesley Beaver, the agency's former director of strategic planning turned USC social science researcher, the Institute is led by an advisory board of leaders at academic, nonprofit and for-profit organizations involved in values-based marketing and social entrepreneurialism. For information, contact Mike Weisman directly at (714) 881-2300.
Follow Values Institute at DGWB:
Facebook www.facebook.com/TheValuesInstitute
Twitter @ValuesInstitute
Website www.thevaluesinstitute.org
Media Contact:
Bob Ochsner
DGWB
(714) 881-2341 office
(949) 233-0984 mobile
[email protected]


Copyright @ Marketwire
Page: 1
Related Keywords:
Health trend, Predictions, Consumer, Adults,Communications,Web,Smart Phone,Applications,Research,Social Media,Sales,Applications,Advertising,Marketing,Sales & Marketing,Prosumer/Consumer,Handheld PC/PDA,USA,Marketwire, ,Medicine,Diet,Therapy,Surgery,Medication,Vitamins/Nutrition,Physician,Science,Adults,Women,
---