Nat Geo WILD Dives Into Shark-Infested Waters Live to Tests Myths About These Fearsome Predators
With Nothing Between Them and the Sharks, Expert Divers, Underwater Cameramen and Scientists Unveil Three Months of Demonstrations During First Global Broadcast of Live Shark TestsNine-Hour Marathon of Shark Documentaries With Live Cut-Ins Each Hour Culmi
(November 08, 2011)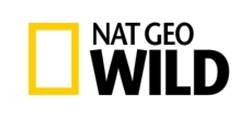 WASHINGTON, DC -- (Marketwire) -- 11/08/11 -- It is the stuff of nightmares and Hollywood horror. Miles off shore, your boat capsizes at night in the world's most shark-infested waters. A life preserver keeps your head barely above the dark waters. You can practically hear the ominous music indicating that rows of razor teeth are torpedoing toward you. But how much is our fear of this larger-than-life predator founded in fact, and how much is misinformation? Which factors increase the chance of attack, and what could you do to stay off the menu?
Nat Geo WILD puts some common theories and preconceptions to the test through three months of demonstrations, culminating in the first shark experiments to be globally broadcast live, Shark Attack Experiment LIVE, premiering in the U.S. on Friday, November 25, 2011, at 9 p.m. ET/PT. It will also air live on the National Geographic Channel in Latin America (25 November) and Asia (26 November).
The two-hour special draws on leading experts to test common shark attack myths while swimming freely among them. Leading up to the premiere, Nat Geo WILD will feature a marathon of shark documentaries covering a wide range of species, beginning at 12 p.m. ET/PT, with cut-ins each hour providing updates on the various experiments.
Mark Thompson, the former host of Guinness World Records Primetime and Fox's Emmy Awards red-carpet coverage, will co-host Shark Attack Experiment LIVE with Anna Gilligan, former Fox News Channel personality, from Rocky Bay, South Africa, commonly referred to as "Shark Park." It is home to some of the most concentrated and diverse shark populations in the world, including species with a reputation for attacking people, such as great white, bull, tiger, black tip, ragged tooth and dusky sharks.
In addition to the live broadcast, viewers can go to natgeotv.com/sharkexperiment to find background on the experts and tests as well as live updates from an on-location blog that will include photos, video and text. Unique complementary content will also be offered via social media including Facebook (facebook.com/natgeowildusa) and Twitter (@natgeowild #sharkattack). NGC viewers outside the U.S. will also have the opportunity to connect and tune in to Shark Attack Experiment LIVE online at natgeotv.com and via social media.
The team of scientists, expert divers and underwater cameramen, which includes international authority on shark behavior Vic Peddemors, Ph.D., shark researcher Ryan Johnson and award-winning wildlife cinematographer Andy Cassagrande, has collectively spent more than 80,000 hours diving freely in shark habitats.
"National Geographic has produced many dozens of films where expert cameramen and scientists researched and filmed sharks while diving among them in open waters," said Geoff Daniels, senior vice president for Nat Geo WILD. "Typically viewers see the end product of those dives, but this live broadcast allows them to share in the immediacy of the experience."
Researchers have tracked plummeting shark populations, in part due to indiscriminate fishing and their widespread use in traditional medicines and delicacies. "With more than 350 different kinds of sharks, every ocean around the world is home to this iconic predator, which is vital to the ecosystem of our seas," said shark researcher Ryan Johnson. "Our goal is to reduce fear through education, while at the same time providing new insight into the triggers that can lead to the rare attacks."
Humans are not a normal part of a shark's diet, and experts believe the vast majority of attacks on people are the result of sharks mistaking us for their traditional prey. But what other factors lead to these potentially fatal encounters? The team will travel to five shark hot spots to test common myths and questions:
Swimming vs. floating. Does floating listlessly or actively swimming make humans a more attractive target?
Color, contrast and shiny surfaces. Do certain colors, bright jewelry or diving equipment attract or provoke sharks to attack?
Bodily fluids. We know a shark can detect minuscule amounts of blood, so will human blood or other fluids like urine signal that a tasty meal is at hand?
Bare skin. Does exposed human skin, like bare feet, bring them in for the kill?
Time of day. Does cover of darkness or daylight increase the likelihood of a shark's attacking?
Panic and fear. Do our involuntary reactions to stress, like an elevated heartbeat, ring the dinner bell for sharks?
Each year, there are hundreds of millions of people swimming in the oceans -- the shark's domain. Yet on average only 65 attacks are reported annually, with five fatalities. But these attacks can easily dominate headlines and watercooler conversations, magnifying these unfortunate incidents into a disproportionate perception of the dangers sharks represent. In fact, on average four times more people are killed by cows in the U.S. each year than are killed by sharks all around the globe.
Also as part of the live show, real-life shark attack victims will have the chance to face their worst fears. They will witness firsthand the evidence of how unlikely it is for a shark attack to occur, but will it be enough to get them back into waters teeming with sharks? With experts on hand, these victims will have the opportunity to come close to sharks and finally understand why they may have been attacked.
Every encounter with a wild predator has potential for danger, and every wildlife documentary requires an acceptable degree of risk. Even the most seasoned diver will take precautions, and this live program will be prepared for any unforeseen event. A safety cage will be suspended in close proximity to the divers, while advanced medical care and rescue vehicles will be standing by to intercede if required.
For more information and live blogging updates, visit natgeotv.com/sharkexperiment.
Shark Attack Experiment LIVE is produced by Aquavision for Nat Geo WILD. For Aquavision, the executive producer is Steve Eder. For Nat Geo WILD, the executive producer is Ashley Hoppin, and the senior vice president of Nat Geo WILD is Geoff Daniels.
Image Available: http://www2.marketwire.com/mw/frame_mw?attachid=1793701
Video-Link Available: http://www2.marketwire.com/mw/frame_mw?attachid=1793749

Add to Digg Bookmark with del.icio.us Add to Newsvine
MEDIA CONTACTS:

U.S. Requests:
Dara Klatt
National Geographic Channel
202-912-6720
DKlatt@natgeotv.com


Copyright @ Marketwire
Page: 1
Related Keywords:
national geographic, shark attack experiment live, nat geo wild, sharks, water, diving, swimming, , Production/Post, Africa, USA, Marketwire, , Music, Other,
---