NXP and DRM Consortium Demonstrate Digital Radio Mondiale Reception Platform for Car Entertainment at CES
NXP Has Developed the World's First Fully Automotive-Qualified Global Multi-Standard Digital Radio Solution Supporting Digital Radio Mondiale: a Major Milestone in Bringing Digital Radio to India
(January 09, 2012)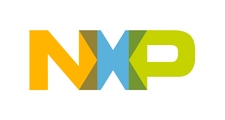 EINDHOVEN, THE NETHERLANDS and LAS VEGAS, NV -- (Marketwire) -- 01/09/12 -- NXP Semiconductors N.V. (NASDAQ: NXPI) -- the world's largest supplier of car infotainment semiconductors -- today announced the first automotive-qualified global multi-standard digital radio co-processor to include Digital Radio Mondiale (DRM). This makes NXP the first company to deliver automotive digital radio solutions for the three key global standards -- HD radio, DAB/DAB+/T-DMB and DRM -- on the same co-processor, the SAF356X. The car radio platform will be unveiled at CES 2012 in Las Vegas, on Tuesday, January 10th at the NXP booth, Central Plaza -- CP8 -- during a Digital Radio Mondiale Reception with the DRM Consortium.
NXP's new car entertainment solution offers manufacturers the flexibility to continue using their pre-existing HD radio architecture, as DRM capability is simply enabled by loading new firmware onto the processor. The application can also be extended to DRM+ in future.
DRM digital radio is an innovative standard currently being implemented in emerging markets such as India and Russia. DRM provides FM-comparable audio quality on the AM radio band. AM covers 98% of the population in India, while only 37% of listeners can currently receive the FM signal. As such, DRM enables digital radio to be rolled out across large countries, significantly improving audio quality at a low cost.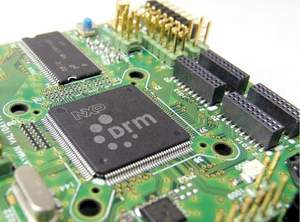 The demonstration of an automotive-qualified DRM platform at CES is the next major milestone in introducing Digital Radio Mondiale in India. In 2010, the Indian Government gave green light and allocated funds for the digitization of All India Radio, the public radio broadcaster in India and one of the largest radio networks in the world. The largest MW DRM transmitter in the country (and one of the largest in the world with a power of 1 Megawatt) has been already installed in the west of the country with transmissions due on the air imminently. At the end of 2011, All India Radio had doubled its DRM transmissions to 16 hours a day.
"NXP is well known in the industry as the world's leading supplier of car entertainment semiconductors. This new automotive DRM solution will definitely advance the roll out of DRM in India, one of the fastest growing car markets in the world," said Ruxandra Obreja, Chairman of the DRM Consortium, a non-profit organization driving DRM uptake across the globe. "The DRM Consortium will attend CES for the first time, demonstrating in a joint event with NXP that DRM is not just a theoretical proposition, but is on the verge of becoming a mass market standard in the consumer electronics and automotive sectors."
"With this product, we now have a single hardware platform covering all the main terrestrial digital radio standards, enabling us to offer our customers a truly global solution," said Torsten Lehmann, general manager Car Entertainment business, NXP Semiconductors. "This product supports NXP's Car Entertainment strategy of taking the lead in software-defined multi-standard digital radio solutions. DRM will enable a significant proportion of the population in countries such as India to receive high quality radio broadcast for free. As such, we're really excited to help bring this standard especially to the world's emerging markets."
Key Features
Global multi-standard digital radio co-processor SAF356X covering DAB/DAB+/T-DMB, HD Radio and now also DRM
Availability
The solution will be released as a product in 2012.
Links
About Digital Radio Mondiale
Digital Radio Mondiale™ (DRM) is the universal, openly standardized digital broadcasting system for all broadcasting frequencies below and above 30 MHz, including LW, MW, SW, band I, II (FM band) and band III. DRM provides digital sound quality and the ease-of-use that comes from digital radio, combined with a wealth of enhanced features: Surround Sound, Journaline text information, Slideshow, EPG, and data services. DRM on short, medium and long wave for broadcasting bands up to 30 MHz (called 'DRM30') provides large coverage areas and low power consumption. The enhancement of the DRM standard for broadcast frequencies above 30 MHz ('DRM+') uses the same audio coding, data services, multiplexing and signaling schemes as DRM30 but introduces an additional transmission mode optimized for those bands. Additional information can be found by visiting www.drm.org.
About NXP Semiconductors
NXP Semiconductors N.V. (NASDAQ: NXPI) provides High Performance Mixed Signal and Standard Product solutions that leverage its leading RF, Analog, Power Management, Interface, Security and Digital Processing expertise. These innovations are used in a wide range of automotive, identification, wireless infrastructure, lighting, industrial, mobile, consumer and computing applications. A global semiconductor company with operations in more than 25 countries, NXP posted revenue of $4.4 billion in 2010. Additional information can be found by visiting www.nxp.com.
Forward-looking Statements
This document includes forward-looking statements which include statements regarding NXP's business strategy, financial condition, results of operations, and market data, as well as any other statements which are not historical facts. By their nature, forward-looking statements are subject to numerous factors, risks and uncertainties that could cause actual outcomes and results to be materially different from those projected. These factors, risks and uncertainties include the following: market demand and semiconductor industry conditions; the ability to successfully introduce new technologies and products; the end-market demand for the goods into which NXP's products are incorporated; the ability to generate sufficient cash, raise sufficient capital or refinance corporate debt at or before maturity; the ability to meet the combination of corporate debt service, research and development and capital investment requirements; the ability to accurately estimate demand and match manufacturing production capacity accordingly or obtain supplies from third-party producers; the access to production capacity from third-party outsourcing partners; any events that might affect third-party business partners or NXP's relationship with them; the ability to secure adequate and timely supply of equipment and materials from suppliers; the ability to avoid operational problems and product defects and, if such issues were to arise, to correct them quickly; the ability to form strategic partnerships and joint ventures and to successfully cooperate with alliance partners; the ability to win competitive bid selection processes to develop products for use in customers' equipment and products; the ability to successfully establish a brand identity; the ability to successfully hire and retain key management and senior product architects; and, the ability to maintain good relationships with our suppliers. In addition, this document contains information concerning the semiconductor industry and NXP's business segments generally, which is forward-looking in nature and is based on a variety of assumptions regarding the ways in which the semiconductor industry, NXP's market segments and product areas may develop. NXP has based these assumptions on information currently available, if any one or more of these assumptions turn out to be incorrect, actual market results may differ from those predicted. While NXP does not know what impact any such differences may have on its business, if there are such differences, its future results of operations and its financial condition could be materially adversely affected. Readers are cautioned not to place undue reliance on these forward-looking statements, which speak to results only as of the date the statements were made. Except for any ongoing obligation to disclose material information as required by the United States federal securities laws, NXP does not have any intention or obligation to publicly update or revise any forward-looking statements after we distribute this document, whether to reflect any future events or circumstances or otherwise. For a discussion of potential risks and uncertainties, please refer to the risk factors listed in our SEC filings. Copies of our SEC filings are available from on our Investor Relations website, www.nxp.com/investor or from the SEC website, www.sec.gov.
Image Available: http://www2.marketwire.com/mw/frame_mw?attachid=1849912
Embedded Video Available: http://www2.marketwire.com/mw/frame_mw?attachid=1849913

Add to Digg Bookmark with del.icio.us Add to Newsvine
Copyright @ Marketwire
Page: 1
Related Keywords:
nxp, drm, digital radio mondiale, saf356x, car entertainment, dab, dab+, t-dmb, hd, automotive, ces, Communications, Broadcast, Consumer Electronics, Management, Digital, Prosumer/Consumer, Business, Consumer Electronics, Standards/Initiatives, Broadcast Technology, Consumer Technology, Broadcast, HDTV, Hardware, Consumer Electronics, Russia, USA, India, Marketwire, , CES Attendees, Financial, Consumer Electronics, Business, Entertainment, russia, india, Other,
---