NEWave's Four Advanced Software Suites Will Protect Soon-to-Open Northern Edge Navajo Casino
Agreement Is Second Contract With Navajo Nation Gaming Enterprise
(January 05, 2012)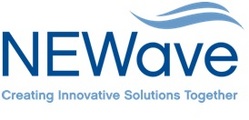 LAS VEGAS, NV -- (Marketwire) -- 01/05/12 -- Leading software supplier to the casino gaming industry NEWave has spent 2011 expanding existing relationships and building new ones. Now NEWave is continuing its tremendous year-long winning streak with a contract to install all four of its advanced software suites at the soon-to-open Northern Edge Navajo Casino.
The Northern Edge Navajo Casino, located in Upper Fruitland, N.M., is owned and operated by the Navajo Nation Gaming Enterprise and is expected to open in January 2012. NEWave will install its myCompliance, myCageOperations, myRevenueAudit and myDocumentManager suites, which will work in concert to ensure the casino is in full compliance with governmental regulations, protect the casino from potential costly fines, increase efficiencies, reduce wastes of time and money, and increase the bottom line.
NEWave's four suites are already in operation at Navajo Nation Gaming Enterprise's Fire Rock Navajo Casino. "We have been very pleased with NEWave's software suites at Fire Rock Navajo Casino. As we moved closer to the grand opening date for Northern Edge Navajo Casino, we knew we could count on NEWave's software to give us the same protection and efficiencies we have come to rely on every day," said Navajo Nation Gaming Enterprise CFO Derrick Watchman.
"We are thrilled that Navajo Nation Gaming Enterprise has chosen to expand their relationship with NEWave," said NEWave COO Tom Bechtel. "At the Fire Rock Navajo Casino, the Navajo Nation Gaming Enterprise came to realize our Manual software, which is part of our myCageOperations suite, is instrumental in any new casino opening. That's because it gives casino operators other vital, daily forms such as issue/receive POS banks, fill/credit for Kiosk/ATM, Cage/JP checks, and more. It is one more solution NEWave provides to operators to make their business more efficient and more profitable."
NEWave's myCompliance Suite protects a casino's bottom line from costly fines and takes cumbersome compliance issues and obligations and streamlines them into automated processes. myCageOperations Suite increases productivity, accuracy and efficiency throughout the entire cage -- the central cash core of every casino.
NEWave's myDocumentManager Suite is a solution that automates document flow, manages routing and approval of forms, digitally stores specialized gaming documentation scanned from NEWave's other suites, and provides an end-to-end document solution for the enterprise, including HR, purchasing, security and more. myRevenueAudit Suite empowers casino operators to finally get out from under mounds of paper and turns it all into searchable digital images and totaled columns.
For more information on NEWave's award-winning solutions, call NEWave at (702) 891-0132 or visit www.mynewave.com.
About Navajo Nation Gaming Enterprise
The Navajo Nation Gaming Enterprise ("NNGE") is a Navajo Nation-wholly owned business entity created by the Navajo Nation in September 2006. NNGE is authorized by the Navajo Nation to develop and operate Navajo casinos in accordance with federal and Navajo Nation laws, as well as the negotiated Navajo Nation-applicable state compacts (New Mexico and Arizona). NNGE's long-term plan is to build approximately five to six casinos within the Navajo Nation. NNGE's goals include to create jobs in the Navajo Nation relating to casino industry such as businesses that provide goods and services to the Navajo casinos and related businesses, and to generate gaming revenues for the Navajo Nation government. For more information, please visit www.firerocknavajocasino.com/nnge2011.com.
About NEWave
NEWave and its more than 230 clients are creating award-winning, innovative solutions together. Founded in 1993, NEWave has more than 200 years of combined professional experience in the gaming and hospitality industry; identifying, developing and deploying tools and strategies required to successfully manage information technology projects and organizations. In addition, NEWave leads the industry in the development and implementation of gaming and hospitality software applications and services that provide complete solutions for auditing functions, regulatory compliance and casino cage operations. For more information, please visit www.mynewave.com.
Add to Digg Bookmark with del.icio.us Add to Newsvine
Contact:
Paul Speirs
Steinbeck Communications
P (702) 413-4278
E Email Contact
T @steinbeckcomm


Copyright @ Marketwire
Page: 1
Related Keywords:
NEWave, Applications, Security, Human Resources, Human Resources, Marketwire, , IT (Information Technology), Computer Science, Business, mexico, Other,
---