NEWave Announces Affiliation With Innovative IT to Offer Website Vulnerability Analysis and Federal, State and Non-Gaming Regulatory Compliance Assessment
(January 10, 2012)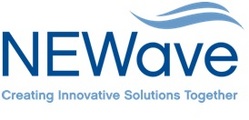 LAS VEGAS, NV -- (Marketwire) -- 01/10/12 -- Leading software supplier to the gaming industry NEWave recently launched its Professional Services Division, which offers the most extensive and comprehensive collection of services to help casinos solve their toughest technology challenges. Now NEWave's Professional Services Division is announcing an affiliation with Las Vegas-based Innovative IT to offer two crucial IT evaluations: "Website Vulnerability Analysis" and "Federal, State and Non-Gaming Regulatory Compliance Assessment."
NEWave Sr. VP of Professional Services Claudia Winkler said, "NEWave has a long track record of protecting casinos against fines for non-compliance on the casino operations side of the business. In fact, not one of NEWave's clients has ever been fined for non-compliance. Now our new Federal, State and Non-Gaming Regulatory Compliance Assessment and Website Vulnerability Analysis takes our expertise and applies it to the non-gaming side of the casino business, bringing a total shield of protection for the entire operation."
"Fines for non-compliance vary. PCI fines typically start at $5,000 per month and escalate from there. Worse than the fines are the costs to your business, Heartland payment systems settled with Visa for $60 million as a result of their 2008 data breach. SOX and HIPAA non-compliance can result in prison terms, loss of insurance and delisting by the Securities and Exchange Commission," said Innovative IT Principal Mary Siero. "Of course, website vulnerability can lead to a wide range of costly damage that can quickly and easily be done by hackers."
NEWave's Website Vulnerability Assessment tests websites for vulnerabilities to penetration attacks by hackers. Such testing is required annually by the Payment Card Industry (PCI) Data Security Standards (DSS 2.0) for any business that accepts credit cards. The testing is an independent, objective measure of embedded security measures and potential vulnerabilities.
"It's a risky world wide web, and our assessment is all about reducing that risk and giving operators peace of mind," Winkler said.
NEWave's Federal, State and Non-Gaming Regulatory Compliance Assessment was created to give gaming companies and casinos an independent review, evaluation and recommendations to optimize compliance processes in non-gaming sectors of their business.
The Federal, State and Non-Gaming Regulatory Compliance Assessment provides casinos with a thorough, complete review of all federal and state privacy and breach notification laws and security guidelines applicable to their business. Additionally, any and all risks assumed by current processes and conformity to those laws are assessed. The goal of the assessment is to ensure the casino is attaining and maintaining PCI Compliant Status, thereby avoiding costly fines.
The assessment ensures a casino is in complete compliance with Federal, State or Regulatory Compliance Requirements, such as HIPAA, SOX, State Breach Notification Laws and Payment Card Industry Standards.
"The simple and scary truth is, whether it's damage done by hackers, lost data, or fines for non-compliance, the impact to the bottom line can be devastating. Our assessments mitigate risk and protect a casino's technology investments and the bottom line," Siero said.
NEWave's Website Vulnerability Analysis and Federal, State and Non-Gaming Regulatory Compliance Assessment are now available to operators throughout the United States. Call (702) 891-0132 today to schedule an appointment, or for more information, visit www.mynewave.com.
About NEWave
NEWave and its more than 230 clients are creating award-winning, innovative solutions together. Founded in 1993, NEWave has more than 200 years of combined professional experience in the gaming and hospitality industry; identifying, developing and deploying tools and strategies required to successfully manage information technology projects and organizations. In addition, NEWave leads the industry in the development and implementation of gaming and hospitality software applications and services that provide complete solutions for auditing functions, regulatory compliance and casino cage operations. For more information, please visit www.mynewave.com.
Add to Digg Bookmark with del.icio.us Add to Newsvine
Contact:
Paul Speirs-Hernandez
Steinbeck Communications
P (702) 413-4278
E Email Contact
T @steinbeckcomm


Copyright @ Marketwire
Page: 1
Related Keywords:
NEWave, Applications, Insurance, Security, Internet, Business Issues, Security, Internet Server Applications, USA, Marketwire, , IT (Information Technology), Security, Internet Technology, Computer Science, Business,
---