NCPDP Recap: 2012 Annual Technology and Business Conference
(May 10, 2012)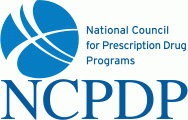 SCOTTSDALE, AZ -- (Marketwire) -- 05/10/12 -- The National Council for Prescription Drug Programs (NCPDP) announced highlights of its 2012 Annual Technology and Business Conference, including record breaking membership and attendance, new leadership, award recipients and key milestones in its transformation of healthcare and leadership in protecting patient safety.
This year NCPDP reported an increase in membership, as the broader healthcare industry becomes increasingly aware of the advances the pharmacy industry has made through NCPDP and the need to establish interoperability industry-wide. Attendance at NCPDP's 2012 Annual Conference also increased as the organization topped last year's agenda with engaging educational sessions and a compelling keynote by former lead solo pilot for the Blue Angels, John Foley. Foley is a world renowned motivational speaker who advises businesses on how to achieve peak performance in high stakes environments.
In her opening address, NCPDP President, Lee Ann Stember, revealed the outcomes of its organizational assessment which benchmarked NCPDP's achievements; highlighted its strengths including its collaborative, consensus-driven model, operational processes and its committee members, work group co-chairs and staff; and validated the organization's current path and roadmap for broadening its reach in healthcare and exploring new offerings.
NCPDP also announced election results for its Board of Trustees and award recipients:
Election Results
Newly elected Board Members include: Thomas R. Bizzaro, R.Ph., Vice President, Health Policy and Industry Relations, First Databank; Laurie Littlecreek, Senior Director, Retail Network Operations, Express Scripts, Inc.; Mara N. Mitchel, Vice President, 3rd Party Operations, PharMerica Corporation; and Damon R. Tressler, Director, Industry Standards, Systems and Practices, CVS Caremark.


Dale A. Chamberlain, President, Gateway Pharmacy Consulting, LLC, and Alan K. Gardner, M.B.A., Vice President of Operations, RxResults, LLC were re-elected to the Board for another term.


Board of Trustees already serving include: James P. Andrews, R.Ph., Senior Vice President, Pharmacy Benefit Management, Cypress Care, Inc.; Bob Beckley, Health Information Technology Consultant, Beckley Consulting; Michele Vilaret Davidson, R.Ph., Manager, Pharmacy Technical Standards, Development and Policy, Walgreen Co.; Russell B. Keith, Vice President, Pharmacy Customer Relations, Surescripts, LLC; Perry Lewis, Assistant Vice President, PBM Relations, McKesson AccessHealth; Nancy J. Nemes, Manager, Medicare and Industry Information, CatalystRx; Charlie Oltman, M.B.A., C.H.C., Government Programs and Standards Compliance Manager, Target Corporation; and Darren K. Townzen, R.Ph., M.B.A., Director of Billing, Reconciliation, and Healthcare Data, Wal-Mart Stores, Inc.


Charlie Oltman, M.B.A., C.H.C., Government Programs and Standards Compliance Manager, Target Corporation was appointed Chair and Thomas R. Bizzaro, R.Ph., Vice President, Health Policy and Industry Relations, First Databank, Inc. was appointed Vice-Chair of the Board of Trustees.


Outgoing Board members include: Annette Gabel, Senior Director, Express Scripts, Inc.; John Lavin, M.B.A., M.P.H., Senior Vice President, Provider Network Services, CVS Caremark; Frank McKinney, Health IT Consultant, Frank McKinney Group, LLC; Scott M. Robertson, R.Ph., Pharm.D., Principal Technology Consultant, Kaiser Permanente; and Laura Topor, Director, Account Management, RxEOB.


Award Recipients
NCPDP named Kay Morgan, Senior Vice President, Drug Products and Industry Standards, Elsevier/Gold Standard, Inc., as recipient of its prestigious TIME (The Individual Member Excellence) Award.
Mary J. Lynam of Argus Health Systems, Inc. was presented the Benjamin D. Ward Distinguished Member Award.
Adam Souza of CVS Caremark, received the Rising Star Award.
"We are making tremendous inroads to connect healthcare and have a profound impact on improving collaboration among pharmacists, physicians and other clinicians, and the patients themselves," stated Lee Ann Stember, president of NCPDP. "Next year promises to be as exciting, as we continue to drive forward initiatives to improve the quality of patient care, tackle industry challenges, and bring a standards-based approach to streamlining the business of healthcare."
The NCPDP 2013 Annual Technology and Business Conference will be held May 5-9, 2013 at the Arizona Biltmore Resort and Spa in Phoenix.
To Download NCPDP's 2011 Annual Report, Protecting Patients, Driving Automation, Streamlining the Business of Healthcare, visit http://www.ncpdp.org/annualreports.aspx.
About NCPDP
Founded in 1977, NCPDP is a not-for-profit, ANSI-accredited, Standards Development Organization with over 1,600 members representing virtually every sector of the pharmacy services industry. Our diverse membership provides leadership and healthcare business solutions through education and standards, created using the consensus building process. NCPDP has been named in federal legislation, including HIPAA, MMA, HITECH and Meaningful Use (MU) requirements. NCPDP members have created standards such as the Telecommunication Standard and Batch Standard, the SCRIPT Standard for e-Prescribing, the Manufacturers Rebate Standard and more to improve communication within the pharmacy industry. Our data products include dataQ®, a robust database of information on more than 76,000 pharmacies, and HCIdea®, a database of continually updated information on more than 2 million prescribers. NCPDP's RxReconn® is a legislative tracking product for real-time monitoring of pharmacy-related state and national legislative and regulatory activity. For more information about NCPDP Standards, Products, Educational Programs and Work Group meetings, go online at http://www.ncpdp.org or call (480) 477-1000.
CONTACT:
Janet Cabibbo
Amendola Communications for NCPDP
480-664-8412 ext. 15
Email Contact


Copyright @ Marketwire
Page: 1
Related Keywords:
NCPDP, ANSI, pharmacy standards, pharmacy standards, Lee Ann Stember, e-Prescribing, health information, Education,Database,Business Issues,Other,Management,Marketwire, Inc., ,IT (Information Technology),Computer Science,Business,Other,
---