NCPDP Announces Line-Up for Its February 2012 Educational Summit
(December 01, 2011)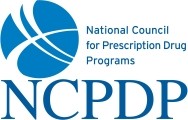 SCOTTSDALE, AZ -- (Marketwire) -- 12/01/11 -- The National Council for Prescription Drug Programs (NCPDP), a not-for-profit pharmacy standards development organization, announced registration is open for its February 2012 Educational Summit, NCPDP Standards in Pharmacy Rules and Regulations: From Inception to Implementation, which will be held February 7, 2012, at The Westin San Diego. The conference will offer attendees a primer on the role of standards in regulatory processes at the state and national levels, and will cover current initiatives including short cycle dispensing, health plan ID rules, and the future of electronic prior authorization (ePA).
Educational Summit content is intended for claims processors, electronic health record (EHR) vendors, health plans, large employer groups, manufacturers, pharmacists, pharmacy benefit managers (PBMs), pharmacy technicians, physicians, physician assistants, and state and national associations.
The 2012 Educational Summit kicks off with Harry L. Reynolds Jr., former Chair of the National Committee for Vital Health Statistics (NCVHS) and current Director of Health Industry Transformation at IBM Global Healthcare & Life Sciences Industry. Reynolds has worked with providers, payers and governments on health policy transformation and strategy and will present "NCPDP's Impact on Pharmacy Rule Making."
Among the NCPDP leadership included in the line-up are:
John Klimek, R.Ph., NCPDP's Senior Vice President, Industry Information Technology, "Meaningful Use - What is the Meaning and What is the Use?"
Lynne Gilbertson, NCPDP's Vice President, Standards Development, "Standards in Regulation is Like Making Sausage."
NCPDP Senior Vice President, Communications and Industry Relations, Steve Mullenix, R.Ph., will join a panel, "A Need for Prior Authorization Solution: A Frank Discussion," alongside Victor Beraja, MD, Ibeza, LLC; Ron Fine, CoverMyMeds, LLC; Kim Nolen, Pharm.D., Pfizer, Inc.; and Bruce Wilkinson, MBA, CVS Caremark.
Others confirmed to present at the summit include: Jim Andrews, R.Ph., Cypress Care; Dale Chamberlain, Gateway Pharmacy Consulting, LLC; Amy Harvey, Rite Aid Corp.; Kathy Knapp, Argus Health Systems, Inc.; Gwen Lohse, Council for Affordable Quality Healthcare (CAQH); Mara N. Mitchel, PharMerica; Rita Russell, RelayHealth; Gary J. Schoettmer, R.Ph., Advanced Pharmacy; Rebecca Snead, National Alliance of State Pharmacy Associations (NASPA); Margaret Weiker, Hewlett-Packard; and Tom Weiss, Rescot Systems Group. Scott Robertson, Pharm.D., Kaiser Permanente, will moderate.
Pharmacists and pharmacy technicians who attend this program will be able to earn Continuing Education (CE) Credits from the ACPE. CE Credit is being provided by AmerisourceBergen Corporation.
To register for the program, please go to: http://ncpdp.org/meetings_ep_database.aspx?ID=ESFeb12
About NCPDP
Founded in 1977, NCPDP is a not-for-profit, ANSI-accredited, Standards Development Organization with over 1,600 members representing virtually every sector of the pharmacy services industry. Our diverse membership provides leadership and healthcare business solutions through education and standards, created using the consensus building process. NCPDP has been named in federal legislation, including HIPAA, MMA, and HITECH. NCPDP members have created standards such as the Telecommunication Standard and Batch Standard, the SCRIPT Standard for e-Prescribing, the Manufacturers Rebate Standard and more to improve communication within the pharmacy industry. Our data products include dataQ™, a robust database of information on more than 75,000 pharmacies, and HCIdea™, a database of continually updated information on more than 2 million prescribers. NCPDP's RxReconn™ is a legislative tracking product for real-time monitoring of pharmacy-related state and national legislative and regulatory activity. For more information about NCPDP Standards, Data Services, Products, Educational Programs and Work Group meetings, go online at www.ncpdp.org or call (480) 477-1000.
Add to Digg Bookmark with del.icio.us Add to Newsvine
CONTACT:
Janet Cabibbo
Amendola Communications for NCPDP
480-664-8412 ext. 15
Email Contact


Copyright @ Marketwire
Page: 1
Related Keywords:
NCPDP, ANSI, pharmacy standards, pharmacy standards, Lee Ann Stember, e-Prescribing, health information, Education, Database, Business Issues, Marketwire, , IT (Information Technology), Medicine, healthcare, Surgery, Physician, Medical, Computer Science, Business, Medical Professionals,
---