MyAssist Safely Returns Haitian Kids Home After an Emergency Medical Evacuation to the U.S.
Children Reunited With Their Families Following Months of Medical Treatments at Boston Hospitals
(May 03, 2010)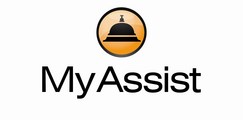 STEVENS POINT, WI -- (Marketwire) -- 05/03/10 -- MyAssist, a leader in mobile personal assistance, today announced that four Haitian children have been safely transported back home after receiving extensive medical procedures at the Shriners Hospitals for Children® - Boston and Baystate Medical Center in Springfield, Massachusetts. MyAssist donated a plane, coordinated ground transportation and worked closely with the U.S. government, Haitian government and many other agencies to obtain the necessary permissions to return the kids home and into the arms of their families.
"It was absolutely incredible to see joy and happiness from these children and their families -- after all the tragedy and hardship they've experienced over the past few months," said John Noel, CEO, MyAssist. "The relief and hope in their eyes is what fuels our intense efforts during these national and international crises."
These children were among eight that MyAssist evacuated from Hospital Sacre Crure in Milot weeks after the 7.0 earthquake hit outside of Port-au-Prince. All of the children faced life-threatening injuries which could not be adequately treated in any of the Haiti hospitals. Due to the urgent nature of their injuries, the children were evacuated to the U.S. without any family members. The successful evacuation was coordinated in conjunction with Dr. Ian Goodman and Kimberly Lucey, a nurse from Baystate Medical Center, who were on the ground in Haiti, identified the children and accompanied them to the U.S.
"From the first phone call, I knew this was going to be complicated -- but I wasn't going to stop until we had the kids safely in a hospital with doctors who could help them," said Sasha Gainullin, vice president of operations for MyAssist. "Returning them home has been even more rewarding. Knowing that these children are safe, healthy and back with their families is really what MyAssist is all about."
The children, who are between the ages of two and 14, received complex orthopedic surgeries and skin grafts to treat burn injuries. Four of the eight will remain at the Boston Shriners Hospital until their injuries no longer require the special care of the hospital. Once released, the remaining kids will also be transported back to Haiti to be with their families. All of the medical care, equipment and supplies have been donated by the Shriners Hospitals for Children - Boston, Baystate Medical Center, MyAssist and various other agencies.
MyAssist has 25 years of emergency medical experience, which includes assistance during 9-11, the Asian Tsunami and Hurricane Katrina. The company leveraged this expertise and a vast network of international connections to successfully navigate through the various physical, political and logistical obstacles in Haiti.
About MyAssist
MyAssist is a Noel Group member company and a leader in mobile personal assistance. MyAssist provides a unique live service designed to protect and empower people's lives and experiences. Customers receive cost-effective, around-the-clock access to a team of experts in travel and reservations services, online research, emergency services and medical assistance. MyAssist is available as iPhone and BlackBerry applications or can be used from any mobile device. Companies can private label MyAssist to create a competitive advantage through innovative customer service and/or improve employee productivity. MyAssist is powered by the world's leading concierge, emergency travel and medical assistance infrastructures. For more information about MyAssist, visit www.myassist.com.
MyAssist is a trademark of The Noel Group. All other trademarks belong to their respective owners.
Media Contact:
Barbara Reichert
Reichert Communications
415-248-0230 ext. 7012
Email Contact


Copyright @ Marketwire
Page: 1
Related Keywords:
Personal assistance, mobile personal assistance, emergency assistance, virtual assistant, USA,Marketwire,Apple Computer,Nurse,Children,Healthcare,Hospitals,Geology,Meteorology,Oceanography,Family,Children,Other,
---