MyAssist Opens Its Lines to Anyone Affected by the Pacific Tsunami
Live Agents Specialized in Emergency Medical Assistance Ready to Help
(March 11, 2011)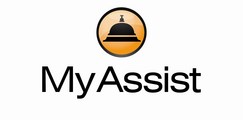 STEVENS POINT, WI -- (Marketwire) -- 03/11/11 -- MyAssist, a leading live-agent personal assistance and telematics service for individuals and companies, today announced the company is opening its lines to anyone affected by the Pacific Tsunami. People can call 877-MyAssist (877-692-7747) and will be connected to live agents trained in emergency medical assistance, travel assistance, global concierge services and general personal assistance.
MyAssist and its parent company, Noel Group, have been providing emergency medical services for 25 years, including services during 9-11, the Asian Tsunami, Hurricane Katrina and last year's earthquake in Haiti, when MyAssist tapped into the company's network of emergency transportation partners to safely evacuate a group of children from Haiti to the United States. MyAssist agents leverage a vast network of international connections to navigate through the various logistical, physical and political obstacles in order to get people to safety.
"We are committed to helping people in their daily lives or whenever crisis situations arise," said Jim Flavell, senior vice president, MyAssist. "If you or your loved ones have been affected by the tsunami, we are here to help people get out of harm's way, move to a safe location, arrange for transportation, contact family members and provide a live connection to safety."
MyAssist emergency and medical assistance services include:
Evacuation
Emergency medical dispatch
Emergency travel reservations
Medical assistance
Communication with family and friends
Connections to government agencies and emergency response groups
Specialized agents deliver 24/7/365 emergency medical, travel, global concierge and personal assistance from one of world's finest concierge infrastructures based in the U.S. MyAssist services are available to members by phone, e-mail or through iPhone, BlackBerry and Android mobile applications.
About MyAssist
MyAssist, a leading live-agent personal assistance and telematics service for individuals and companies, is a Noel Group member company. MyAssist provides a unique live agent service designed to empower and protect people's lives and experiences. Customers receive cost-effective, around-the-clock access to a team of experts in travel and reservations services, online research, emergency services and medical assistance. MyAssist is available as iPhone, BlackBerry and Android applications or can be used from any mobile device and land line. Companies can private label MyAssist to create a competitive advantage through innovative customer service and/or improve employee productivity. MyAssist is powered by the world's leading concierge, emergency travel and medical assistance infrastructures. For more information about MyAssist, visit www.myassist.com.
MyAssist is a trademark of The Noel Group. All other trademarks belong to their respective owners.
Media Contact
Alison Flood
Reichert Communications, LLC
858-836-1641
Email Contact


Copyright @ Marketwire
Page: 1
Related Keywords:
MyAssist, USA, Marketwire, Apple Computer, Children, Geology, Meteorology, Oceanography, Family, Children, Other,
---