Movero Technology Offers iPhone Management Support Through Partnership With Trust Digital
Movero Extends Its Mobility Management Services to Include Non-BlackBerry Smartphones Like the iPhone
(November 17, 2009)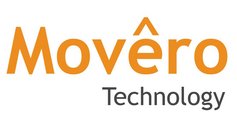 AUSTIN, TX -- (Marketwire) -- 11/17/09 -- Movero Technology, a leading provider of mobility management services for the enterprise, today announced that it has joined Trust Digital's global reseller partner program. This relationship enables Movero to provide mobility management for iPhones and other emerging smartphones as corporations increasingly adopt non-BlackBerry smartphones for business use.
"Enterprises are building towards an increasingly mobile workforce enabled by new devices. While Trust Digital's solution provides the tools for managing these new devices, we look to partners like Movero to include them as a part of a complete mobility management solution with services that cross all devices, platforms and carriers and one that is backed with the expertise to manage a diverse mobility ecosystem," said Nick Turner, vice president, resellers and service provider sales at Trust Digital.
"In today's enterprise, mobility has become a critical aspect of business operations. Unfortunately, the cost and complexity of managing mobility often outstrips the resources and expertise of most companies. The emergence of the iPhone and other smartphones adds to that complexity as enterprise mobility becomes increasingly diverse. As a result, Movero chose to include Trust Digital as a key part of its complete mobility management SaaS solution that centralizes procurement, asset management, mobile device management, expense management and support," said Melanie Grey, President and CEO of Movero.
Movero's mobility management solutions are available and in use today. To learn more about how to leverage these solutions to improve profits, reduce risk and gain competitive advantage, please visit www.movero.com.
About Movero Technology
Movero Technology, Inc. is a proven provider of managed IT services focused exclusively on mobility. Movero helps organizations reduce costs though the successful deployment and management of mobile devices in enterprise environments. Movero combines recognized domain experts with reliable and scalable technology, and established processes to deliver a custom managed mobility solution. Movero's unique integration of its Wireless Management Portal and its domestic 24x7 Certified Mobility Support center enable enterprise IT professionals to offload mobility support and deployment, improve visibility and productivity, and efficiently provide the highest quality of services to their mobile employees while realizing significant savings though powerful expense management tools. For more information, please visit www.moverotech.com.
About Trust Digital
Trust Digital is the leading provider of enterprise mobility management software for Global 2000 companies, and today Trust Digital is being deployed or piloted by twenty-five of the Fortune 100 companies using the Apple iPhone. IT organizations rely on Trust Digital's solution to secure, rapidly deploy and centrally manage their smartphones. Trust Digital's unique software-overlay methodology simplifies how IT administrators and help desk specialists implement policies, assist users and enforce compliance for mobile applications. Trust Digital is the trusted mobility company. For more information, please visit our website, www.trustdigital.com.
Media Contact:
Leyna O'Quinn
512-524-4304
Email Contact

Media Contact:
Becky Caudill
SHIFT Communications for Trust Digital
Phone: +1.415.591.8418
Email: Email Contact


Copyright @ Marketwire
Page: 1
Related Keywords:
Movero Technology, Digital Media Software,Communications,Digital Audio,Personal Asset Management,Smart Phone,iPods,iphone,Sales,Applications,Help-Desk,Sales & Marketing,asset management,Business Issues,IT Management,Management,IT Professionals,Sales,CEO/CFO,Help desk,Sales,Marketwire, Inc.,Apple Computer,Management Services,Business,Other,
---