Mountain West Conference Video Now Available for Licensing From T3Media's Footage Site, www.t3licensing.com
(May 23, 2012)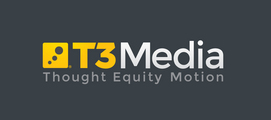 DENVER, CO -- (Marketwire) -- 05/23/12 -- T3Media, Inc. (formerly Thought Equity Motion), a leading provider of cloud-based video management and licensing services, announced today that Mountain West Conference video from a range of men's and woman's sports is now available for licensing at its footage site, www.t3licensing.com. This news follows the initial deal announcement in November 2011.
"We are excited to now have a fully digital archive that is accessible for on-demand search, preview, and download through T3Media's Footage Licensing site and global sales teams," said Dan Butterly, Associate Commissioner-Marketing of the Mountain West. "T3Media curated our library with rich 'smart content' metadata tags, so now documentarians, sports producers, advertising agencies, and member institutions can search, preview, and download everything from an entire game to a winning play faster and easier than ever before. The company's specialized sports Research and Rights and Clearances services will also help save time and money during the entire production process."
The Collection features regular season and tournament HD footage from men's and woman's athletics, including basketball, football, soccer, and baseball, across the Mountain West Conference's member institutions. The archive features a range of highlights, clips, and full-length games shot from multiple camera angles not shown in broadcast. T3Media will be continually adding new-found archival and current season footage to this Collection.
"The Mountain West content is a great addition to our collegiate sports video offering," said Kevin Schaff, CEO & Founder of T3Media. "It includes footage that recounts many current professional athletes' -- such as Kellen Moore (Boise State), Andy Dalton (Texas Christian University), Kawhi Leonard (San Diego State), and Eric Wright (UNLV) -- 'early years' on the field or court. We are excited to grow the value of the Conference's digital rights and share its action packed video with collegiate sports fans across the nation."
To learn more about the Mountain West Collection, visit www.t3licensing.com/mw or contact a sales representative at [email protected]. For press inquiries, contact [email protected].
About The Mountain West Conference:
From its inception in 1999, the Mountain West has been committed to excellence in intercollegiate athletics, while promoting the academic missions of its member institutions. Progressive in its approach, the Mountain West continues to cultivate opportunities for student-athletes to compete at the highest level, while fostering academic achievement and sportsmanship. The MW has been assertive in its involvement with the NCAA governance structure and has taken a leadership role in the overall administration of intercollegiate athletics. As of July 1, 2012, the Mountain West will be comprised of 10 Division I institutions: The United States Air Force Academy, Boise State University, Colorado State University, Fresno State, University of Hawai'i (football only), University of Nevada, University of New Mexico, San Diego State University, UNLV, and the University of Wyoming. San Jose State University and Utah State University will join the Mountain West effective July 1, 2013.
About T3Media:
T3Media offers cloud-based storage, access, and licensing for enterprise-scale video libraries. Its technology Platform and services enable media owners to generate new value from their content while managing cost and complexity. Through www.t3licensing.com and its global sales force, the company licenses sports, news, and creative footage to producers in advertising, entertainment, publishing, and emerging media.
T3Media works with the world's leading video libraries, including BBC Motion Gallery, Paramount Pictures, Sony Pictures Entertainment, National Geographic, The New York Times, and the NCAA®. Connect with T3Media on Twitter, YouTube, LinkedIn and Facebook.
Add to Digg Bookmark with del.icio.us Add to Newsvine
MEDIA CONTACT:
Abby Lurie
T3Media
Email Contact
1.720.382.2890


Copyright @ Marketwire
Page: 1
Related Keywords:
Mountain West Conference, college sports rights, stock footage, licensing, Camera/Film,USA,Marketwire, ,Sony,Sports,Advertising Agencies,Entertainment,Sports,Baseball,Soccer,College Sports,Basketball,Military,mexico,
---