Motorcycle-Superstore.com Equips Itself With Tealeaf to Rev-Up Its Online Customer Experience
Leading Motorcycle and Powersports Retailer Turns to Tealeaf for Online Customer Experience Management
(January 31, 2012)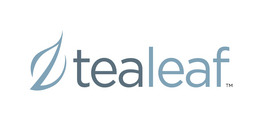 SAN FRANCISCO, CA -- (Marketwire) -- 01/31/12 -- Tealeaf®, the leader in online customer experience management (CEM) software, announced today that Motorcycle-Superstore.com has turned to Tealeaf solutions to help ensure its customers have a satisfying online experience. Through its use of Tealeaf, Motorcycle-Superstore.com gains the ability to analyze online customer behaviors, understand why abandonment and other site actions occur, gauge the bottom-line impact of these issues and quickly remedy them to minimize the number of affected customers.
"At Motorcycle Superstore we have a very customer-centric focus to our business," said Jason E. Miller, Chief Technology Officer at Motorcycle-Superstore.com. "From our website chat to our phone customer service to our focus on easy website navigation, we strive to give the customer the best possible experience. However, through analytics we were finding website visitor behaviors that we couldn't always explain -- like spikes in the abandonment rates for our checkout processes. It became clear that to truly understand the reality of what our customers experience on our website, we needed a whole new level of insight into what online customers see and do. And that's what we get with Tealeaf, the indisputable evidence of actual customer behaviors."
Forty-five of the top two hundred online retailers worldwide rely on Tealeaf for business-driving visibility, insight and answers about their web and mobile channels. Tealeaf software solutions empower companies to make significant and ongoing improvements to their e-businesses by uncovering and eliminating the obstacles that block successful conversions or completion of online business processes.
"Motorcycle-Superstore.com is a great example of a market-leading retailer recognizing the value of putting its customers first," said Geoff Galat, Vice President of Worldwide Marketing for Tealeaf. "Online shoppers have little patience for websites and mobile services that don't meet their high expectations for ease of use. By making online customer experience a priority, Motorcycle-Superstore.com will grow its market leadership and continue to foster a reputation as a company that serves its customers very well."
About Motorcycle-Superstore.com
Motorcycle-Superstore.com is the leading online retailer in the motorcycle and powersports industry. Serving motorcycle riders for over 12 years, Motorcycle-Superstore.com specializes in selling motorcycle and powersports helmets, riding apparel, accessories and parts at the lowest prices possible. Internet Retailer magazine has ranked Motorcycle Superstore in the top 10 of all sporting goods sites and in the top 200 of all e-commerce sites. Powered by a dedicated staff of motorcycle enthusiasts, Motorcycle-Superstore.com continues to impress customers by constantly raising its online shopping standards. Visit http://www.motorcycle-superstore.com.
About Tealeaf
Tealeaf provides online and mobile customer experience management solutions and is the leader in customer behavior analysis. Tealeaf's CEM solutions include both a customer behavior analysis suite and customer service optimization suite. For organizations that are making customer experience a top priority, these solutions provide unprecedented enterprise-wide visibility into every visitor's unique online interactions for ongoing analysis and web site optimization. Online executive stakeholders from ebusiness and IT to customer service and compliance are leveraging Tealeaf to build a customer experience management competency across their organizations. Founded in 1999, Tealeaf is headquartered in San Francisco, California, and is privately held.
© Copyright 2011 Tealeaf Technology, Inc. All rights reserved. Tealeaf, the Tealeaf word and design mark, VIA and Visibility.Insight.Answers are registered trademarks of Tealeaf Technology, Inc. in the United States and other countries. Tealeaf CX, Tealeaf cxView, Tealeaf cxImpact, Tealeaf cxReveal, Tealeaf cxVerify, Tealeaf cxConnect and Tealeaf's CX Customer Behavior Analysis Suite are all trademarks of Tealeaf Technology, Inc. All other trademarks or service marks are the property of their respective holders and are hereby acknowledged.
Press Contact:
Gina Giachetti for Tealeaf
510.858.8111
Email Contact


Copyright @ Marketwire
Page: 1
Related Keywords:
Tealeaf, USA, Marketwire, Inc., , Sporting Goods, Internet Technology, Business, Internet, Other,
---