Moscow Integrated Power Company Chooses Acronis to Protect Russian Capital's Power Supply
Acronis Backup & Recovery(R) Provides Central Management of Backup & Recovery Process Across 17 Offices and 7000 Employees
(July 10, 2012)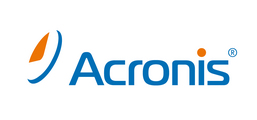 WOBURN, MA -- (Marketwire) -- 07/10/12 -- Acronis, a leading provider of disaster recovery and data protection solutions for physical, virtual and cloud environments, today announced the successful deployment of Acronis Backup & Recovery® Advanced Server at the Moscow Integrated Power Company (MIPC).
The solution has been deployed on a massive distributed network of 17 branches across the territory of Moscow and is protecting user data for 7000 employees of MIPC. Business continuity and the ability to restore network services with near zero downtime are of critical importance to MIPC, and the local community. MIPC serves more than 6 million citizens within the Moscow area with their heating and hot water supply service.
Senior engineer at MIPC's technical support Kirill Martynov names centralization and cost-saving in employees' time as the major benefits for his company. "Before Acronis, each server farm had one or two engineers attached to it for support backups only," says Kirill. "Now, thanks to the Acronis Unified Platform, we have a single point for control and monitoring of the data backup and recovery process across 17 offices. It's very handy: only one employee and couple of minutes per day to check the success of backup jobs."
Centralized management and monitoring reduces the margin for error and can help to standardize an increased level of protection for critical network services in all locations.
Kirill agrees with the results of 2012 Acronis Disaster Recovery Index, conducted by the Ponemon Institute, stating human error is the main reason for data loss. The study revealed that human actions are responsible for 60% of cases when corporate information was lost or deleted. "As with many other enterprises with many employees, it is the human factor that usually causes data loss and the need for recovery," says Martynov. "That's why investments in Acronis paid off right from the start. I had just installed the trial version and completed a test backup of the branches' file server, when all the data there was completely lost due to a storage upgrade that was improperly performed by one of our engineers. Literally, six years worth of data would have been lost if it hadn't been for the speed and reliability of the test backup image I made with Acronis Backup & Recovery, and we recovered everything from it!"
"The advanced functionality and ease of use approach we take in the development of Acronis Backup & Recovery products lends itself to highly distributed networks such as this," said Kirill Buzukov, Country Manager of Acronis in Russia and CIS. "This successful deployment and use of our product across the distributed network of 17 branches of the leading energy enterprise is definite proof of our ability to serve enterprises of all sizes and needs."
About MIPC
OJSC "MIPC" is a leader of thermal power industry in Russia. The main objective of the company is high-quality and reliable supply heating and hot water for Moscow citizens. The scope of the company includes the production, distribution and sale of thermal energy. MIPC daily services are used by more than 70% of the population Moscow, as well as hundreds of companies and organizations. Company serves more than 45,000 buildings totally. Company employs more than 19,500 employees who serve 9446 central and individual heating stations, 70 regional and district heating stations and 10,766 kilometers of heating systems.
About Acronis
Acronis is a leading provider of next generation data protection and disaster recovery solutions for physical, virtual and cloud environments. With Acronis' backup, disaster recovery, deployment and migration software, users can better protect and maintain availability of critical servers and data to achieve recovery point (RPO) and recovery time objectives (RTO) while reducing total cost of ownership. With over a decade of investment in research and development, Acronis software is sold in more than 90 countries and available in up to 14 languages. For additional information, please visit www.acronis.com. Follow Acronis on Twitter: http://twitter.com/acronis
Acronis® and Acronis Backup & Recovery® are registered trademarks of Acronis International GmbH in the United States and/or other countries.
Press Inquiries
Meredith L. Eaton
March Communications
Tel: +1 617-960-9877
Email: acronis@marchpr.com


Copyright @ Marketwire
Page: 1
Related Keywords:
virtualization, storage, backup, disaster recovery, cloud, vmware, storage, virtual server, VM, , Storage, Services, Software, Misc, Backup, Networks, Management, Russia, USA, Marketwire, Engineering, Business, disaster, russia, Other,
---