MongoDB Extends Leadership in NoSQL
Interest in MongoDB Exceeds Cassandra, CouchDB, Couchbase, Membase and HBase Combined; Enterprise Adoption Growing Strongly
(December 21, 2011)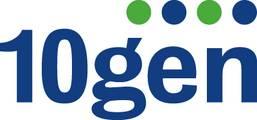 NEW YORK, NY and SAN FRANCISCO, CA -- (Marketwire) -- 12/21/11 -- 10gen, the company behind MongoDB, today announced significant momentum for MongoDB in enterprise adoption and developer interest as well as strong growth for the company worldwide.
Additionally, MongoDB partnered with top cloud service providers Amazon Web Services, Joyent Cloud, Microsoft Windows Azure, Rackspace Cloud, Red Hat OpenShift and VMware Cloud Foundry.
2011 Growth Metrics
10gen Customer and Partner Momentum
300% percent increase in Fortune 500 enterprise customers, including Disney, Viacom, HP and McKesson.
10gen will end 2011 with more than 400 commercial customers, with numerous large deployments scaling to 1000 or more servers.
Strategic partnerships with Amazon, Joyent, Microsoft, Rackspace, Red Hat, VMware and Zend Technologies.
MongoDB Extending Lead in NoSQL Adoption
451 group's analysis of LinkedIn profile member skills illustrates MongoDB adoption greater than CouchDB, Membase, Cassandra and HBase combined.
Similarly, worldwide Google inquiries for NoSQL product names further demonstrates MongoDB's clear leadership in the market as searches for MongoDB and Mongo now exceed searches for CouchDB, Couchbase, Membase, Cassandra, and HBase combined.
MongoDB developer skillset is trending at #2 for online jobs according to indeed.com, positioned after HTML5 but ahead of iOS, Android and Hadoop and far ahead of other NoSQL technologies.
6,000 people attended the 23 MongoDB events that were held worldwide. The series culminated in the largest event, MongoSV, which took place on December 9 in Santa Clara, California and featured support from 27 sponsors and had more than 1,000 developers in attendance.
1,000,000+ downloads of MongoDB in 2011.
MongoDB Monitoring Service currently monitoring in use at over 2,000 deployments.
Corporate Momentum
$20 million in funding led by Sequoia Capital, with participation from existing investors Flybridge Capital and Union Square Ventures.
Tripled employee base in 2011.
Expanded customer service, research and development in Europe, including new offices in the United Kingdom and Ireland, with 10gen engineering, support, consulting, sales, alliances and marketing teams now established throughout Europe.
Honored for impressive leadership and software innovation with industry accolades such as GigaOM Structure 50, The Techies Awards and AlwaysOn Global 250.
"Enterprise usage of MongoDB is growing dramatically in the US and internationally. With enterprise customers such as Disney, Viacom and Telefonica, as well as Oracle and IBM entering the NoSQL market, we see NoSQL taking an increasing share on the $20 billion database market," said Max Schireson, president of 10gen. "We are excited to see MongoDB solidify its strong lead in the sector, with most estimates of usage showing us ahead of our next three competitors combined."
Resources to follow 10gen and MongoDB's growth:
MongoDB blog: http://blog.mongodb.org/
Company website: www.10gen.com
Company twitter handle: @10gen
Developer hiring twitter handle: @mongodb_jobs
About 10gen
10gen is the initiator, contributor and continual sponsor of MongoDB, offering production support, training, consulting and online management services for the database. Thousands of leading Web 2.0 companies as well as Fortune 500 enterprises have adopted MongoDB. 10gen is funded by Flybridge Capital Partners, Sequoia Capital and Union Square Ventures. For more information, visit www.10gen.com or www.mongodb.org.
Media Contact:
Sam Hallock
Schwartz MSL
415-817-2583
[email protected]


Copyright @ Marketwire
Page: 1
Related Keywords:
10gen, MongoDB, NoSQL, open source, Sales,Marketing,Sales & Marketing,Database,Internet,Business Issues,Other,Management,Sales,Sales,Ireland,Marketwire, ,HP,Management Services,Internet Technology,Web 2.0,england,Other,
---