Mommy Rocks! OMHU Puts a New Spin on Mothers Day
(April 22, 2011)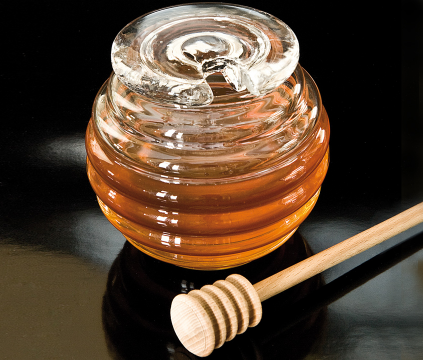 New York, NY (PRWEB) April 22, 2011
Finding an interesting Mothers Day gift isnt easy. For some really unique ideas, visit the online retail shop for OMHU, a new site that offers joyful designs combining style and utility.
Cane and Able
The Omhu cane is a walking stick with attitude and comes in six great colors. An everyday necessity becomes a stylish accessory as designed by Allen Zadeh and Omhu creative director Rie Nørregaard. Available in three sizes (small, medium and large), or to order in a custom size if so recommended by your physical therapist or doctor, the award-winning colorful canes from Omhu will help put a spring in any Mom or Grandmoms step! (Comes in turquoise blue, orange, green, purple, black and crème. Retail price $135).
A Rose by any other Name is not as Sweet
Mothers day shoppers can also choose from memorable gifts like the Name A Rose kit ($35) which includes a packet of unique, unnamed rose seeds, naming instructions and a rose growing guide. (Not to mention it is guaranteed to last longer than a bunch of flowers on the day!)
Sweeter than Honey
Another great option is this hive-like honey pot hand-blown by Hergiswiler, the only handcrafted glassworks in Switzerland. Designed by Roberto Niederer, its lead free and perfect for storing and serving local honey (which can be a timely antidote to hay fever and seasonal allergies around Mothers day). It comes with wooden honey server and retails for $125.
The New Old-Fashioned
A modern twist on needlepoint is the colorful monogram iPhone needlepoint kit from AMH Design. You could make one for mom (or ask her to make it for you!). The kit includes canvas, yarn, needles, pattern and instructions, and comes in pink and green, or red, white and blue (retail price $25).
These and other unique gifts ranging from $8$135 are available to order at the Omhu online retail store at http://www.omhu.com.
###
Read the full story at http://www.prweb.com/releases/2011/04/prweb5267054.htm.
Page: 1
Related Keywords:
family,family planning,society,lifestyle and leisure,lifestyle (house and home),medical procedure/test,medical research,medical staff,medical specialisation,medical service,medical conditions,plastic art,entertainment award,entertainment (general),arts (general),arts, culture and entertainment
---