Mobio Identity Systems Teams Up With Food Network Canada and GE Monogram for the Ultimate Top Chef Canada Contest
Viewers Use Smartphones to Scan QR Barcode from TV Screen for the Chance to Win GE Monogram Appliances and Cook Like a Top Chef
(June 06, 2011)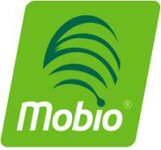 VANCOUVER, BRITISH COLUMBIA -- (Marketwire) -- 06/06/11 -- Viewers have seen how GE Monogram appliances stand up to the professional standards and intense use on Top Chef Canada and, starting June 6th, they have the chance to win them for their own home. Mobio Identity Systems, Inc. (Mobio), an international mobile payment and marketing company, and official Top Chef Canada appliance supplier GE Monogram have partnered with Food Network Canada to launch the network's first ever Quick Response (QR) barcode-enabled contest on June 6th that will run for four weeks. During this time, viewers will be able to enter to win GE Monogram appliances instantly by scanning a customized Mobio® barcode that appears in the on-air promotional contest spot by using their Smartphones. One lucky winner will be given the opportunity to select the GE Monogram products of their choice up to a retail value of $15,000, and those products will be delivered to the winner directly.
"This contest is designed to create a new level of interactivity for Food Network and its number one program, Top Chef Canada," said Errol Da-Re, Senior Vice President, Sales, Shaw Media. "Being able to collect valuable consumer information through Mobio®, by direct consumer opt-in, is a huge value-add for our sponsors and partners. We see this as a great stepping stone for future opportunities of this kind."
Since 2000, Food Network Canada has been bringing Canadians the best in food-related, entertaining content and its audience record-setting hit is following suit. The premiere of Top Chef Canada pulled in record numbers, making it the most watched original premiere in Food Network Canada's history. This new contest brings Top Chef Canada fans a new and innovative way to engage with their favourite program.
Viewers can also visit the GE Monogram microsite at www.topchefcanada.ca/monogram to scan the barcode there. Through Mobio®, consumers will also be able to opt-in to receive additional information about upcoming Food Network and GE Monogram promotions.
"Mobio® is excited to launch such a far-reaching and high-profile campaign with Food Network and its Fortune 100 Sponsor, General Electric," said Mark Binns, Chief Marketing Officer, Mobio identity Systems, Inc. "Using Mobio®'s powerful interactive marketing capabilities we will be able to raise the profile of our brand and increase user adoption on a broad scale."
Mobio® turns a Smartphone camera into a specialized QR barcode reader that unlocks the capability for a user to pay or interact through any media (print, web and TV). The Mobio® App is available for iPhone, Android and BlackBerry OS. First-time users download the free Mobio® App and register for the secure service at www.getmobio.com. Once registered, a user can then scan a Mobio® QR barcode to purchase a product or enter a contest using VISA, Mastercard or American Express.
For more information about Mobio, visit www.facebook.com/mobioid. High resolution photos, video, barcodes and interview opportunities available upon request.
Food Network Canada is a Shaw Media network.
FOOD NETWORK is a trademark of Television Food Network G.P.; used with permission.
About Shaw Communications Inc.
Shaw Communications Inc. is a diversified communications and media company, providing consumers with broadband cable television, High-Speed Internet, Home Phone, telecommunications services (through Shaw Business), satellite direct-to-home services (through Shaw Direct) and engaging programming content (through Shaw Media). Shaw serves 3.4 million customers, through a reliable and extensive fibre network. Shaw Media operates one of the largest conventional television networks in Canada, Global Television, and 18 specialty networks including HGTV Canada, Food Network Canada, History Television and Showcase. Shaw is traded on the Toronto and New York stock exchanges and is included in the S&P/TSX 60 Index (TSX: SJR.B)(NYSE: SJR). For more information about Shaw, please visit www.shaw.ca.
About Mobio Identity Systems, Inc.
Mobio Identity Systems is an identity management company specializing in mobile commerce and mobile marketing applications. Mobio® is the Company's flagship application available on iPhone, Android and Blackberry. Mobio enables "interact anywhere" capabilities by turning Smartphones into "payphones" and "identity exchange devices". Using patented security technology and open source QR barcodes, Mobio allows consumers and businesses to transact and interact anywhere, anytime. Mobio cloaks credit card and identity details during all transactions and interactions thereby protecting the user's identity. The Company is headquartered in Vancouver, B.C. Canada.
Contacts:
Mobio Identity Systems, Inc.
Mark Binns
Chief Marketing Officer, Mobio
(778) 628-7427
[email protected]
www.mobioid.com

Food Network Canada
Cathy Kurzbock
Publicist, Food Network
(416) 966-7501
[email protected]


Copyright @ Marketwire
Page: 1
Related Keywords:
Mobio, mobile payment, GE Monogram, Top Chef Canada, Computers/Peripherals, Home, Camera, Internet, OS (Operating System), Appliances, Security, Broadband, Communications, Digital Audio, Web, Smart Phone, PDA, iPods, iphone, Applications, Security, Video, Sales, Applications, Marketing, Sales & Marketing, Security, Internet, Business Issues, Security, Internet Server Applications, Management, Sales, Sales, Broadcast, Management, Internet/Web, Camera/Film, Prosumer/Consumer, Programming, Internet, Web, Broadband, Phone OS, Phone, Handheld PC/PDA, Authoring/Programming, Broadcast Technology, Broadcast, OS (Operating System), Canada, Toronto, Marketwire, Inc., Apple Computer, Appliances, Television, Internet Technology, Internet,
---